Cruise the Mediterranean & Experience European Splendor!
With Cynthia Rutledge
April 28 – May 14, 2023
Italy ~ Spain ~ Africa ~ Portugal ~ France ~ The Netherlands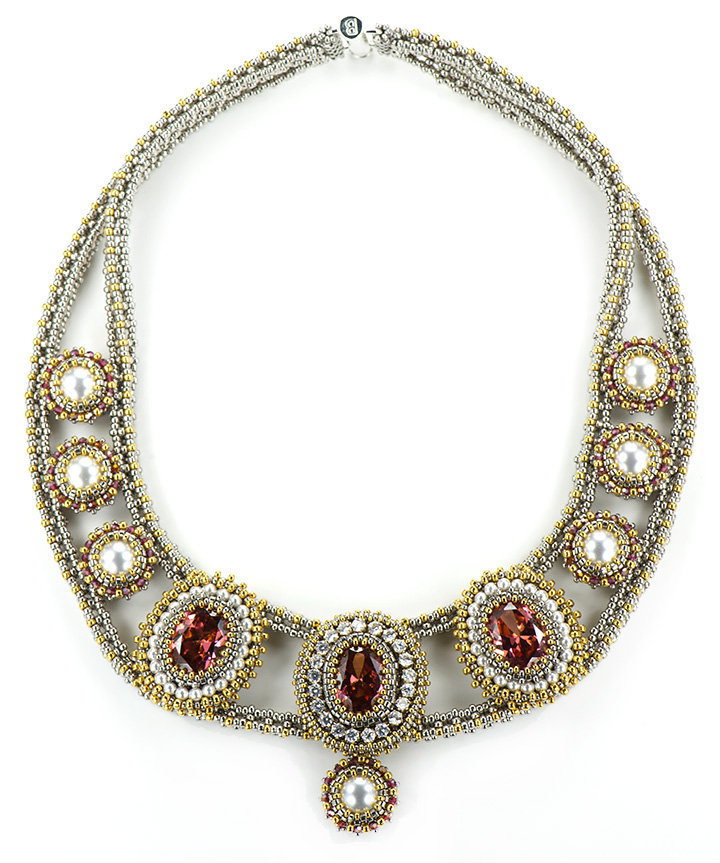 As if a 15-day cruise to some of Europe's most fascinating cities wasn't enough, this Beadventure also provides you with the opportunity to travel with Cynthia Rutledge, one of the best international beading artists. Cynthia will be teaching a three-day workshop on this brand new project inspired by the trip's itinerary--"A Rose By Any Other Name . . .". On this Beadventure, you'll set sail on Holland America's Nieuw Statendam out of Rome and end up in Amsterdam. Along the way you'll experience the beauty and culture of towns and cities in Italy, Spain, Africa, Portugal, and France. Incredible!!!
Itinerary
Day 1. Friday, April 28. Arrive in Rome.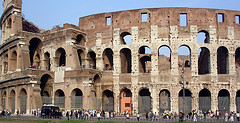 Today you'll arrive in Rome (airport code FCO) (transportation from the airport to our hotel is included). The day will be free for you to explore this beautiful city. Because arrival times will vary, we'll informally gather in the early evening with those that would like to have dinner.
Meals included: All meals on your own today
Day 2. Saturday, April 29. Anchors Away!
In the morning you will be free to further explore Rome. In the early afternoon we will travel by ground transportation (included) to board our ship. We'll gather on the deck to say farewell to Rome as the ship sets sail at 4 p.m. and come together for dinner that evening.
Meals included: Breakfast, dinner
Day 3. Sunday, April 30. Naples, Italy.
Ship arrives 8 a.m.; departs 6 p.m.


Naples enjoys a magnificent natural setting with Mount Vesuvius looking out at the deep blue sea. It is home to world-class museums and attractions and has something for everyone—superb restaurants, eclectic shopping, a thriving contemporary art scene, and an edgy and vibrant street life. Shore excursions can provide lots of opportunities for further exploration—from the Roman ruins of Pompeii, to a short boat ride to the island of Capri, to visit to the charming town of Sorrento and the magnificent scenery of the Amalfi Coast.
Meals included: All aboard ship
Day 4. Monday, May 1. Palermo, Sicily, Italy.
Ship arrives 7 a.m.; departs 5 p.m.


Palermo is Sicily's capital and here's where you'll be able to see some of the vestiges of ancient empires. You might take a shore excursion to the Valley of the Temples at Agrigento, a UNESCO World Heritage Site. Its Greek and Roman ruins, including the Temple of Concordia, remain wonderfully intact. Within the city itself, you can explore the attractions in historic neighborhoods such as the Arab district of La Kalsa, home to the finery-filled Palazzo Mirto. The Quattro Canti (Four Corners) lies in the heart of the old city, with Piazza Pretoria on the corner. From there it's only a short distance to Palermo's Norman Palace, another UNESCO World Heritage Site and one of Palermo's star attractions, which houses the Palatine Chapel, famous for its intricate mosaics.
Meals included: All aboard ship
Day 5. Tuesday, May 2. La Goulette (Tunis), Tunisia, Africa.
Ship arrives 7 a.m.; departs 11 p.m.


Tunis is the sprawling capital of Tunisia, located in North Africa. It's home to a centuries-old medina and the Bardo, an archaeology museum where celebrated Roman mosaics are displayed in a 15th-century palace complex. You might consider a shore excursion tour along the coast to the picturesque village of Sidi Bou Said, with blue and white sugar-cube houses scattered across the hillside above the sea. Here you might also shop for local handicrafts or relax over some refreshing mint tea.
Meals included: All aboard ship
Day 6. Wednesday, May 3. At Sea – Workshop with Cynthia!
Today the ship is "at sea" and we'll have our first full day workshop with Cynthia.
Meals included: All aboard ship
Day 7. Thursday, May 4. Palma De Mallorca, Spain.
Ship arrives at 7 a.m.; departs 8 p.m.


Palma de Mallorca, the largest city and capital of its own island, is one of Spain's most delightful towns. It maintains the traditional rhythm of a Mediterranean city: busy food markets, open-air Terrazas, and the Passeig del Born, which is perfect for a stroll under its canopy of trees. The city also is increasingly, a hub of contemporary culture and cuisine with the old town's buzzing gallery scene, and cutting-edge restaurants. Palma also offers the magnificence of its 14th-century cathedral, which sits in a commanding position on the old sea wall, making it one of Spain's most spectacular buildings.
Meals included: All aboard ship
Day 8. Friday, May 5. Valencia, Spain.
Ship arrives 7 a.m.; departs 8 p.m.


The port city of Valencia lies on Spain's southeastern coast and now is the country's third-largest city. It still has a plump and prosperous air, thanks in part to its worldwide trade in citrus fruits and vegetables. It also is known for its City of Arts and Sciences, with futuristic structures including a planetarium, an oceanarium, and an interactive museum. You might consider a tour of the San Jose Caves and its underground river or a visit to the Lladro Arts Center.
Meals included: All aboard ship
Day 9. Saturday, May 6. Barcelona, Spain.
Ship arrives 7 a.m.; departs 4 p.m.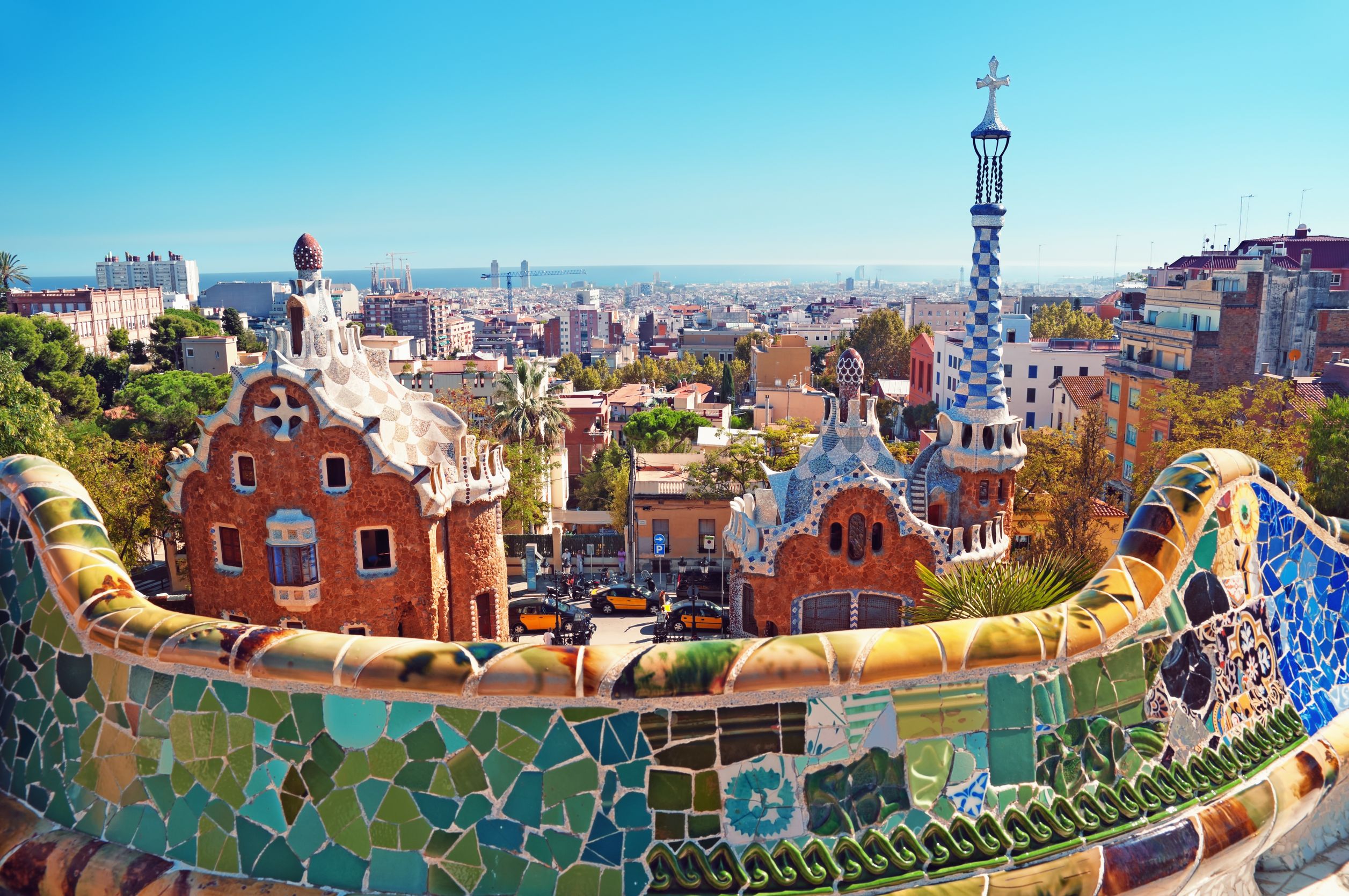 On the northeast coast of Spain, overlooking the Mediterranean, Barcelona is a vibrant port city, packed with centuries of iconic art and architecture—Gaudí and Picasso both called it home. Here you'll be able to explore the Catalan capital's tourist attractions and historic neighborhoods, Modernisme and world-renowned art museums, galleries, and local crafts shops—some of which are centuries old and stock traditional Catalan wares. There is lots to see and experience—including Gaudí's mosaic-decorated park and the breath-taking La Sagrada Familia basilica. Or you might do a shore excursion to the Montserrat Benedictive Monastery or a cooking class at the La Boqueria Market!
Meals included: All aboard ship
Day 10. Sunday, May 7. Cartagena, Spain.
Ship arrives 10 a.m.; departs 5 p.m.


While Cartagena is famously home to the second-largest Roman amphitheater on the Iberian Peninsula, the city is much more than just spectacular ancient ruins. There are striking Art Nouveau buildings, neoclassical churches, and ultramodern edifices throughout the city where you'll find many opportunities to shop for local and regional artisan wares. There's also the restored medieval fortress looking out on the bay from the city's highest point. Or you might take a short trip to the historic Agrupa Vicenta Mines, the remarkable palm forest at Elche, and the holy city of Caravaca.
Meals included: All aboard ship
Day 11. Monday, May 8. Gibraltar, Spain.
Ship arrives 9 a.m.; departs 5 p.m.


Strategically located at the southern tip of Europe, facing Africa, Gibraltar has a fascinating mix of cultures. With a history that includes Moorish, Spanish, Italian, Portuguese, and English influences (among others), this tiny, 6.7-square-kilometer British Overseas Territory is most famous for the giant Jurassic limestone rock soaring above the territory's main commercial and residential areas. The Rock contains an abundance of history (military and otherwise), not to mention significant flora and fauna, and a labyrinth of caves and tunnels. You might want to venture into Gibraltar's densely populated streets for Spanish, British, Middle Eastern, and Italian cuisine, as well as tax-free shopping on everything from luxury brands to handmade arts and crafts and artisanal edibles.
Meals included: All aboard ship
Day 12. Tuesday, May 9. Lisbon, Portugal.


Ship arrives Noon; departs 6 p.m.
Lisbon, the capital of Portugal, is a wealth of sights, tastes, and sounds. An ensemble of neighborhoods both old and new, it's a city full of history, culture, and tradition. Lisbon also is known as the City of Seven Hills, which means it may require some huffing and puffing as you journey about—or you can opt for touring in a "tuk tuk" or take one of the four elevators to access the hilly neighborhoods.
Meals included: All aboard ship
Day 13. Wednesday, May 10. At Sea – Workshop.
While the ship is again at sea, we will have day two of our workshop with Cynthia.
Meals included: All aboard ship
Day 14. Thursday, May 11. Brest, France.


Ship arrives Noon; departs 6 p.m.
Sitting by a natural harbor at the mouth of the Penfeld River in western Brittany, the city of Brest has a rich maritime history that stretches from the Middle Ages to today, as it is home to the main French naval base in the Atlantic. Though much of the city was destroyed in 1944 after an Allied invasion, one of Brest's most important sites escaped the bombing: the Château de Brest, a 13th-century castle that's the oldest structure in town. A high point for many is a visit to Océanopolis, the only ocean discovery center of its kind in Europe, which boasts enormous aquariums and a seal clinic.
Meals included: All aboard ship
Day 15. Friday, May 12. Le Havre (Paris), France.
Ship arrives Noon; departs 11 p.m. (subject to tidal conditions)


From Le Havre, you will have many opportunities of things to do, places to go—from touring the Normandy countryside; to taking the 2.5-hour high-speed train to Paris; to a visit to Omaha Beach (77 miles away). Closer to Le Havre is the Château du Breuil, a family-owned calvados distillery that gives tours and tastings. Just across the Seine is the town of Honfleur, its Old Port lined with restaurants, shops and 300-year-old houses. The great medieval city of Rouen, where Joan of Arc was tried for heresy, can easily be reached by train.
Meals included: All aboard ship
Day 16. Saturday, May 13. At Sea – Workshop.
Our last day at sea provides an opportunity for our final workshop with Cynthia.
Meals included: All aboard ship
Day 17. Sunday, May 14. The Netherlands. Disembark.
Ship arrives 7 a.m.
After more than two incredible weeks, today marks the end of our Beadventure. Transportation from the ship to the Amsterdam airport (airport code AMS) is included.
Meal included: Breakfast
About Your Workshop Project . . . "A Rose by Any Other Name . . . "William Shakespeare said it best in Romeo and Juliet, with Juliet commenting that, "A rose by any other name would smell as sweet". Basically, meaning that it did not matter that Romeo was of a family that was a rival with Juliet's family.

The same circumstance comes to mind involving the families of Napoleon Bonaparte and the then known Marie-Joséphe Rose de Tascher de la Pagerie during their courtship, marriage, coronation, and consecration. The Bonaparte family thought that the match was unsuitable as Rose was older, had been married before, and had two children. Rose's family were sugarcane plantation owners from Martinique and although wealthy, they had no connection to the upper-class station of the Bonaparte's. There was a lot of tension, arguments, and hatred that ensued.

Upon their marriage, Napoleon decided that "Rose" was not an appropriate name for his new bride, so he renamed her Josephine. When they were both crowned, she would forever be known as Empress Josephine of France.

Josephine was not well educated, but she was a supreme hostess, and a fabulous dresser. With her Emperor on her arm, Josephine's great style embodied the couple's political power, station, and honor. Napoleon was said to have commented that "I win the battles, but Josephine wins hearts."

She is thought to have been instrumental in creating a rage over a style of necklace called a swag. There are many portraits of the Empress wearing this style of necklace. The necklace usually had a center component, two components on either side, with all connecting to two or three strands of chain or set diamonds that swagged between the components.

"A Rose By Any Other Name . . ." is inspired by this delicate necklace style. The central component is a bezeled oval CZ, encircled with set stones, with a pearl drop. The side components use the same size of oval CZs but are encircled with pearls. The two strands are a variation of CRAW (cubic right-angle weave) for an open, textured look. Pearl cabochons are bezeled and embellished as they work up the sides of the necklace ending in a bar closure.
About our Teacher . . . Cynthia Rutledge
Cynthia is a contemporary artist and teacher focusing on beadwork as her medium. She specializes in peyote stitch and off-loom weaving techniques with an emphasis on developing sculptural unsupported shapes in beadwork. Her work has been exhibited in national and international shows and has appeared in Nicolette Stessin's Beaded Amulet Purses, Carol Taylor's Creative Bead Jewelry, and Carol Wilcox Wells' Creative Bead Weaving: A Contemporary Guide to Classic Off-Loom Stitches.

Cynthia writes:
"My attraction to 3-dimensional shapes has created a fascination for me throughout my life and has fueled my creative spirit. My choice of beadwork as a primary medium has followed that same fascination. As my beadwork has evolved, my work seems to always lean towards the building of shapes and forms that are functional and wearable.

The choice to use beads as my medium was primarily influenced by my love of color. Beads reflect and absorb light, hold shape and dimension, and in so doing, offer chameleon-like qualities. It is not always the end result that is the most important to me, however. The process of working with beads and thread is meditative and calming, which allows time for reflection. Engineering each piece is always a challenge that thrills me, as well as giving me the power to make the decisions that need to be made for each piece. The more I experience the wonderful qualities of beadwork, the more I realize my relationship with beads will always be one of learning, experiencing and sharing.

The decision to teach grew from my personal desire to share my love of beads and all the wonderful things that can be created with them. The commitment that I have to teaching stems from my desire to share the knowledge I have gained while developing my own skills in this medium. Ultimately, my mission is to help to keep this art form alive and well."

In early 2016 Cynthia released her first book "Timeless Beadwork Designs," a compilation of 15 gorgeous projects that reflect the beauty with which Cynthia approaches her designs and the generosity with which she teaches. Learn more about Cynthia at her webpage.
Trip Cost
US$ 4,575 for a shared hotel room in Rome and shared interior mid-ship (Category J) cabin; cabin can be upgraded at additional cost.
Single supplement: Additional $2,800 for Rome hotel and interior mid-ship cabin

Non-beader discount: $150.00 savings
Trip Cost includes:
One night pre-cruise hotel stay in Rome
15-day cruise aboard Holland America's Nieuw Statendam
All meals aboard the ship; breakfast at the pre-cruise hotel
Transportation from the airport to Rome hotel
Transportation from the Rome hotel to the ship
Transportation from the ship to the Copenhagen airport
Tuition for 3-day workshop with Cynthia Rutledge
Trip Cost Does Not Include:
Airfare
Meals on day arrive in Rome
Travel insurance (highly recommended!)
Shore excursions
Kit, other supplies for Cynthia's workshop
To Sign Up
To guarantee your spot on this trip, send in a $1,000 deposit and completed registration form after reviewing Beadventures' Conditions & Responsibilities information. Final payment will be due 120 days prior to the start of the trip.
Trip Notes . . . IMPORTANT!
COVID Travel Requirements
We will watch how the requirements unfold between now and the start of our trip to know what vaccination/testing requirements will be in place. Be assured that Beadventures' number one priority will be the health and safety of its travelers and we will follow any requirements in place at that time.
Travel Insurance
You are making a big investment in your upcoming travel. In spite of all your planning, travel can be unpredictable--from cancelled flights to last minute illness. To help protect the investment you are making in your upcoming trip, you are strongly encouraged to purchase trip insurance. Research options by clicking here.
Other Trip Notes . . .
Passport
Check your passport expiration date to make certain it is valid for at least six months beyond the dates of this trip. The itinerary includes ports of call that may require a visa, depending on your country of citizenship.
Shore Excursions
Each of the ports of call during the cruise have optional shore excursions. You will be able to sign up through Holland America once a cabin is booked; you also can check out other options via websites such as Viator or Trip Advisor. The cost for any shore excursion is not included in the Beadventure.
About Cruising with Beadventure
During the cruise Beadventures leaves the days open so you can take advantage of the shore excursions that are of interest to you. For those that stay on the ship while in port, folks will informally gather to bead, knit, visit, or relax; some may take advantage of a spa treatment (or two!). On the days the ship is at-sea, we will have our workshops with Cynthia. In the evening the group will come together for dinner, or if you chose, you could enjoy in-cabin dining or have dinner at one of the ship's specialty restaurants. We're flexible—you can have as much together time/or on-your-own time as you prefer!
Bead Workshop Gear
Remember to bring your customary bead supplies (beading mat, needles, thread, scissors, magnification). If you need a task light, it must be battery-powered because we will not have electric cords available. Your best option is to have a rechargeable power source for your light (so you don't have to pack lots and lots and lots of extra batteries!).

Travel Insurance
You are making a big investment in your upcoming travel. In spite of all your planning, travel can be unpredictable--from cancelled flights to last minute illness. To help protect the investment you are making in your upcoming trip, you are strongly encouraged to purchase trip insurance. Research options by clicking here.