Mediterranean Jewels:
Malta & Sicily
Plus
Sabine Lippert & Maggie Meister!
September 9 – 22, 2019

Those that went on our Beadventure to Sicily in 2016 had such a great time, we've been asked to do it again! Internationally-reknown bead artist Sabine Lippert again will join her internationally-aclaimed colleague Maggie Meister (who also is Beadventures' expert on everything Italy) on a visit to the beautifuly islands of Sicily and Malta.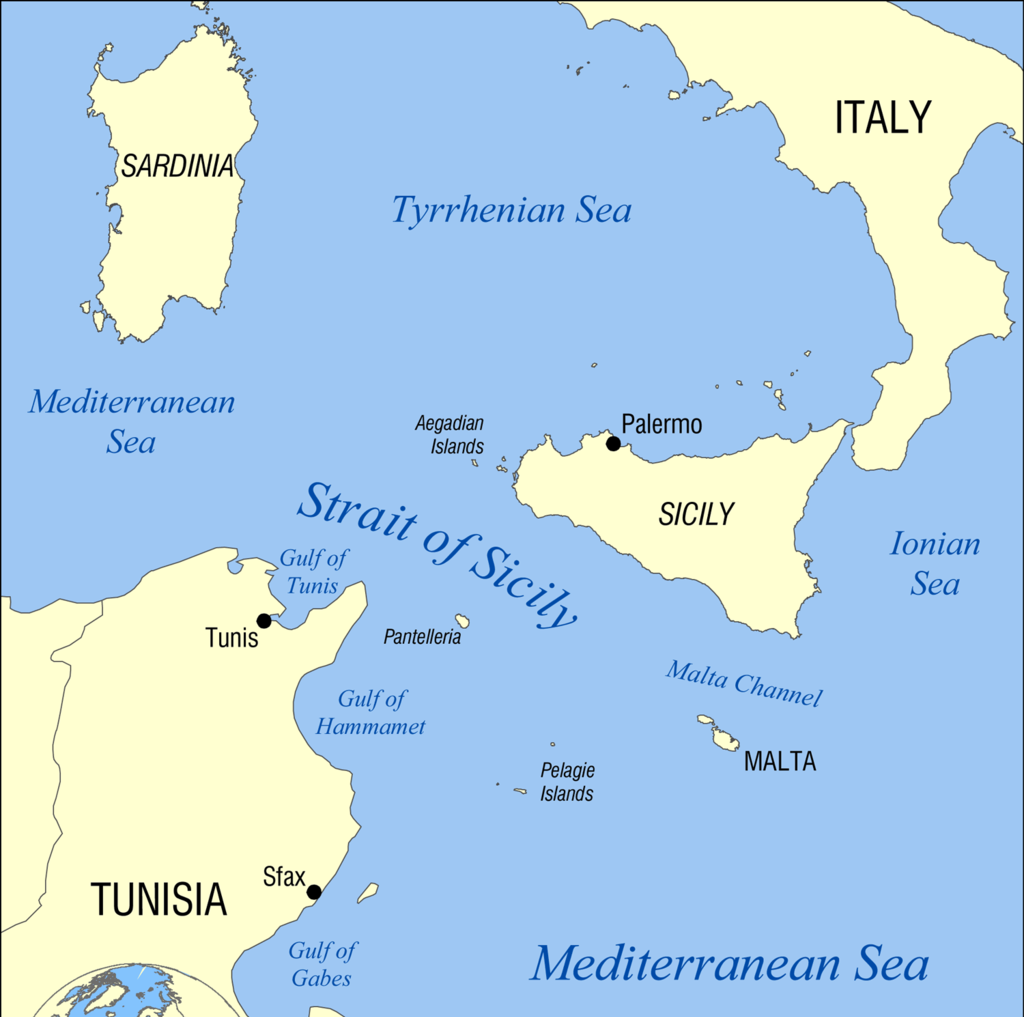 Sicily, the largest Mediterranean island, is just off the "toe" of Italy's "boot." On Sicily's eastern edge is Mount Etna, one of Europe's highest active volcanoes. Much of the stay will be in Taormina, which is spectacularly perched on the side of a mountain overlooking Mt. Etna and the breathtaking sea. Here is the place to shop—antiques, jewelry, and tourist shops abound. A visit to the Greek Amphitheater is a must even if you're not a history buff as the views are some of the most beautiful you will see.
Malta is an archipelago in the central Mediterranean between Sicily and the North African coast. It packs glorious variety into its small footprint. You'll find prehistoric temples, fossil-studded cliffs, hidden coves, thrilling scuba diving and a history, of remarkable intensity.
Itinerary
Day One. Monday, Sept. 9. Arrive in Malta.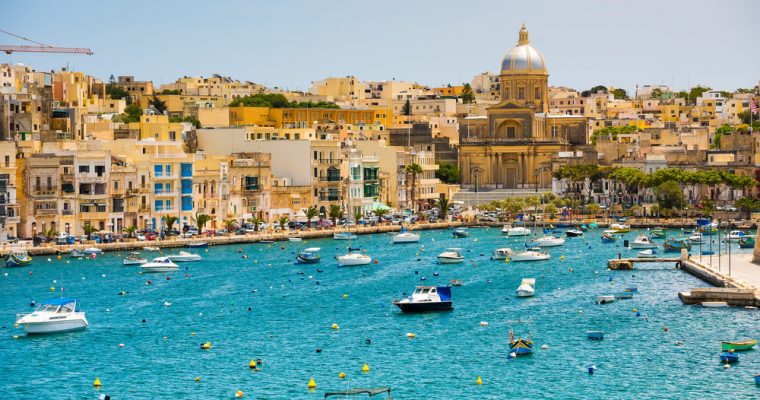 Today you'll arrive at Malta International Airport (airport code MLA) and to the City of Valletta, which will be our home for the next few days. Maggie will be available to meet you at the hotel during the day. For those that arrive early, there is a "hop-on-hop-off" bus that can help you get a feel for this historic city. We will briefly gather in early evening to talk about the itinerary; then the evening will be yours to enjoy dinner or turn in early to catch up on sleep.
Day Two. Tuesday, Sept. 10. Tour Valletta.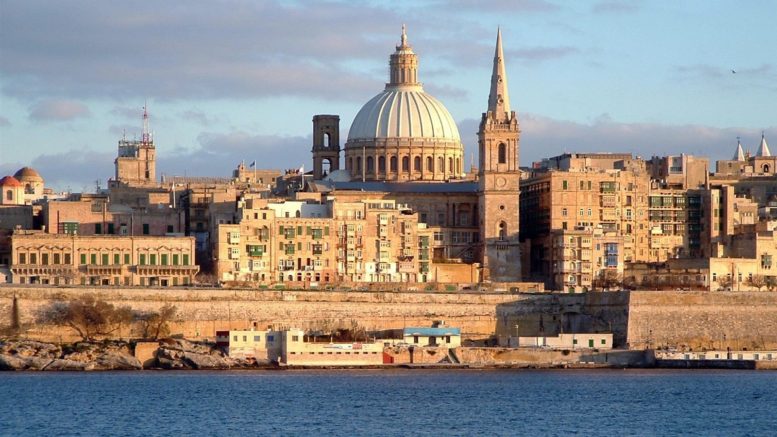 Valletta is Malta's very small capital, built by the Knights of St. John on a peninsula that's only 1km by 600m (.6 mile x .37 miles). It may be small, but it has retained its 16th century elegance and is packed full of sights. During the morning we will explore this beautiful city with our private guide. We will visit the Upper Barrakka Gardens that offer stunning views of the Grand Harbor and magnificent fortifications; walk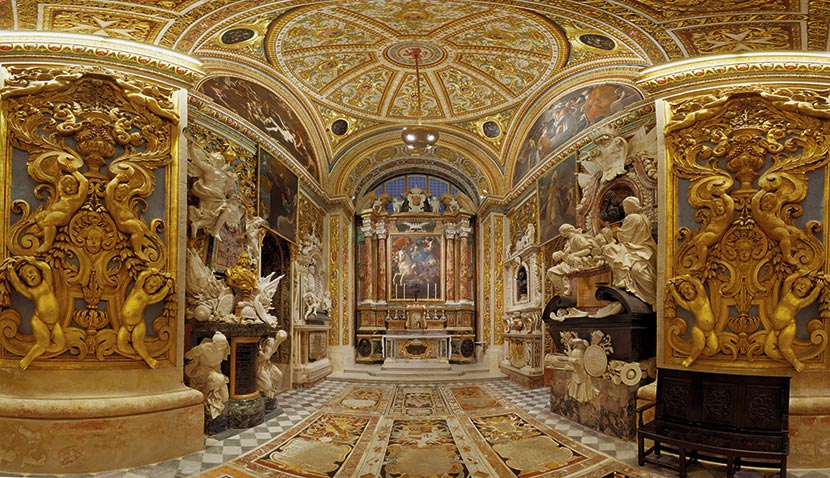 down the main streets to visit historic buildings; and have a tour of St John's Co-Cathedral, built between 1573 and 1578. The interior was revamped in the 17th century in Maltese baroque style, and it's an astounding surprise after the plain facade. One of its greatest treasures is a huge painting of John the Baptist by Caravaggio.
We'll then go to the "l visit Malta Experience," which is a superb 45-minute show illustrating the history of the Maltese Islands. After our lunch, there will be free time to further explore or shop. We then will meet up at the hotel and head out for our welcome dinner.
Meals included: Breakfast, lunch, dinner.
Day Three. Wednesday, Sept. 11. Mosta Dome, Crafts Village & Mdina Medieval City.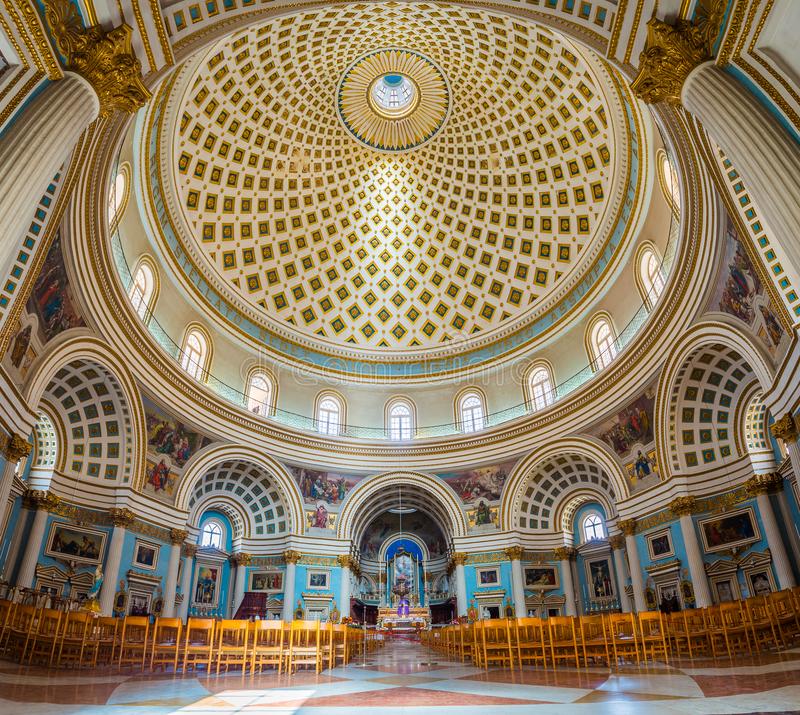 After breakfast we will meet our guide and escort for a full day exploration of the island. We will visit the famous Mosta Dome, which was built (1833–60) using funds raised by the local people.
Then we'll be off to the medieval city of Mdina. Located in the center of the island, this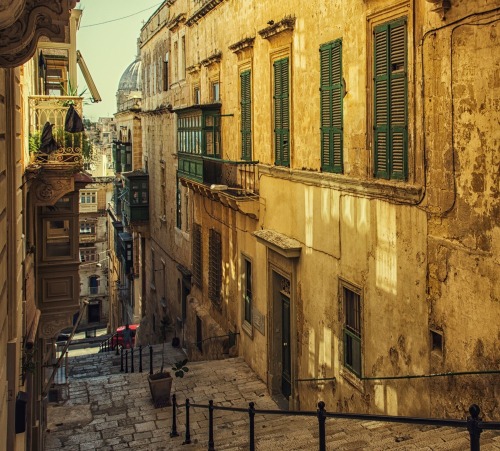 fortified city was home to Romans and Arabs, and was the capital of Malta until Valletta was built. We will explore the city on foot, down its quaint alleys, ancient buildings, and enjoy views from its walls. After lunch, we will visit an artisans center to view and purchase local crafts such as ceramics, filigree, and jewelry. We then will return to the hotel; dinner will be on your own.
Meals included: Breakfast, lunch
Day Four. Thursday, Sept. 12: Tour Malta on Your Own!
Today is a free day to further explore Malta on your own or sign-up for a tour that sparks your special interest!
Meals included: Breakfast
Day Five. Friday, Sept. 13. Island of Gozo.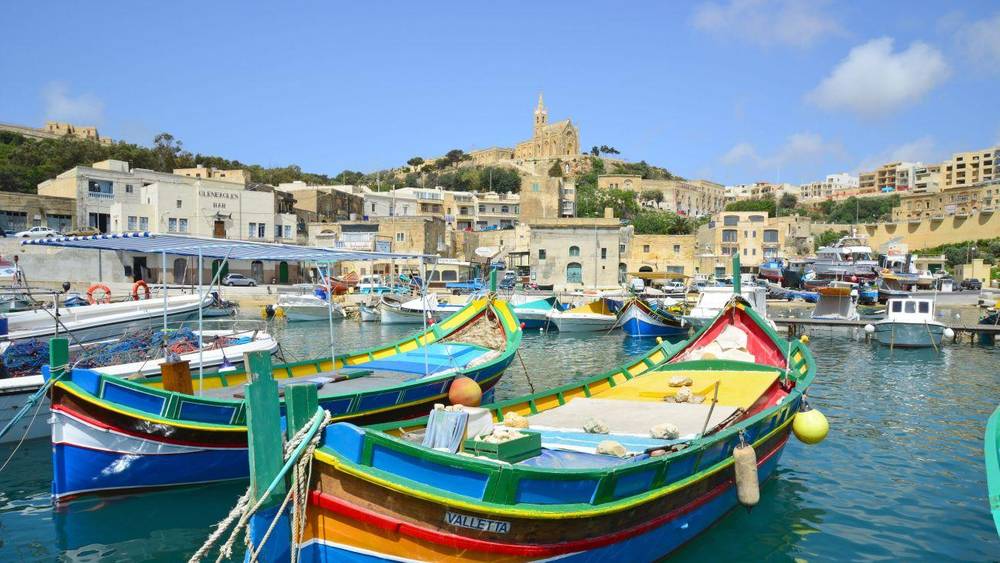 During our last day in Malta we will visit the island of Gozo After breakfast, we will take a 25-minute ferry ride to the island. Gozo is greener and more rural than Malta. Our guide will take us on a drive through its quaint villages, along with ancient and historical sites. Before lunch, we will stop at Fontana Cottage to sample local delicacies, such as sun-dried tomatoes, olive pate, local cheeses, wines, and liquors. There also will be some time to shop for popular items such as lace. You will be free for lunch, which will be at the pretty bay of Xlendi. We will further sightsee on our way back to the ferry for the return to Valletta. We'll enjoy a "farewell to Malta" dinner that evening.
Meals included: Breakfast, dinner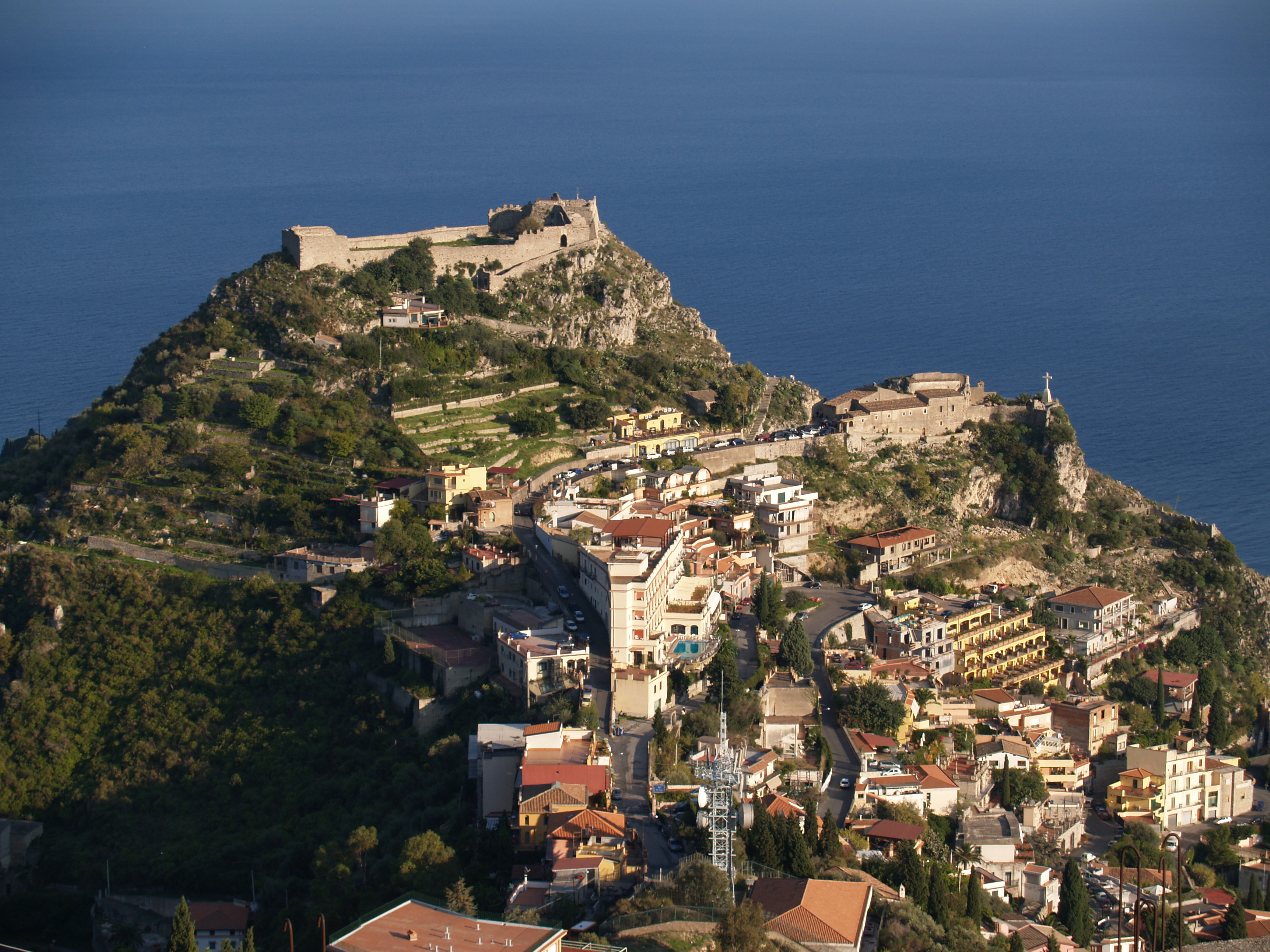 Day Six. Saturday, Sept. 14. Travel to Taormina.
Today we fly from Malta to Catania and then drive via coach to beautiful Taormina, our home for the next week. Taormina is spectacularly perched on the side of a mountain. It dominates two grand, sweeping bays below, and on the southern side, the top of Mount Etna, Europe's highest active volcano. It is breathtaking!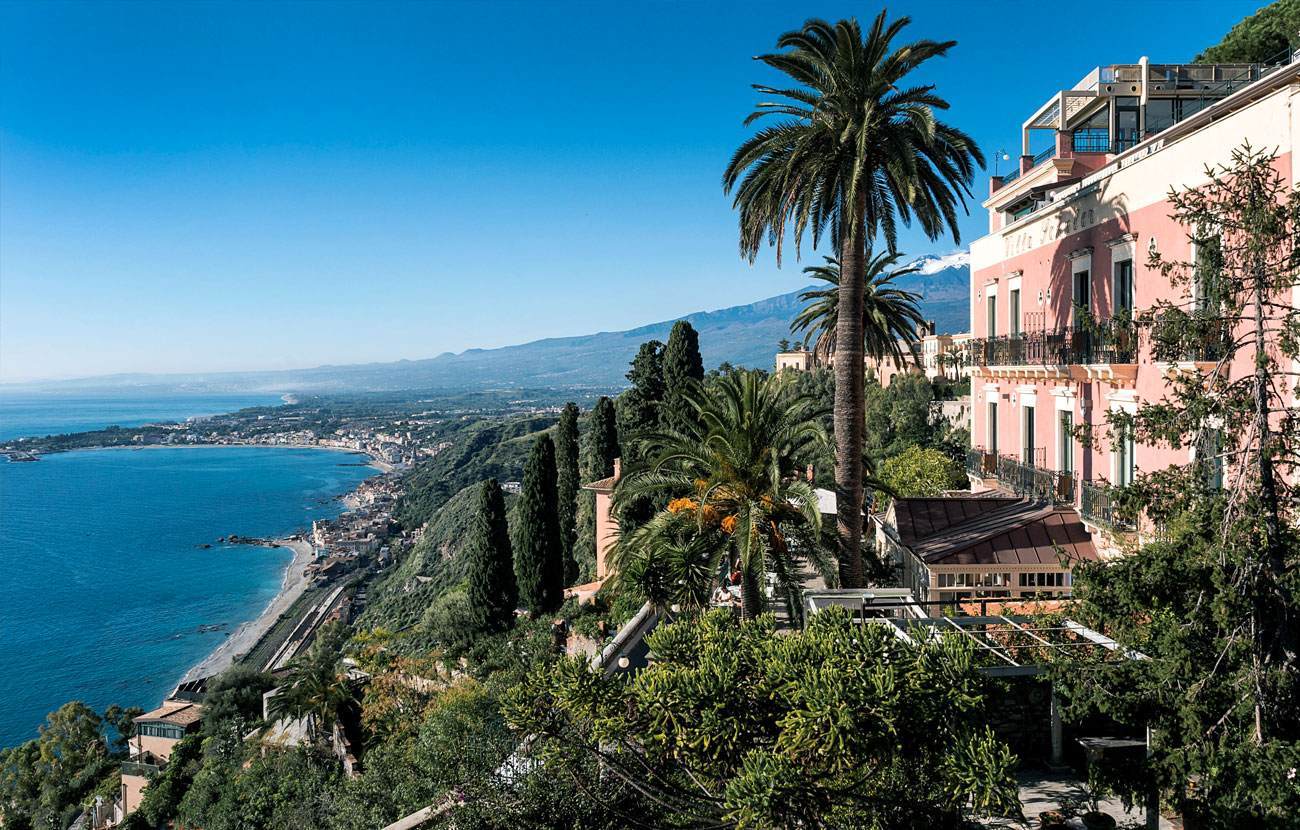 We will settle into the Hotel Villa Schuler, which has an incredible history, where we will be welcomed by Mr. Schuler (Maggie has been using Villa Schuler for many years and loves this family-run hotel). You can relax in the afternoon or explore and experience Taormina. We'll gather in early evening for our "Welcome to Sicily" dinner.
Meals included: Breakfast, dinner
Day Seven. Sunday, Sept. 15. Workshop!
Today will be our first workshop day with Sabine. Our classroom is perched on the top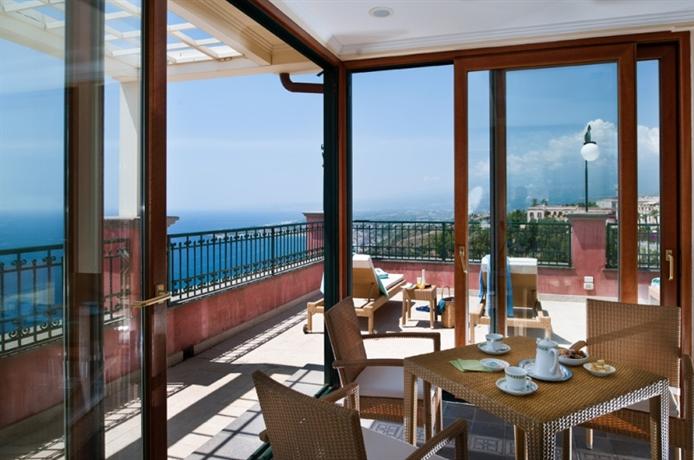 of the hotel with incredible views that overlook the Mediterranean and Mt. Etna. Mid-day we'll take a break for lunch and then continue the workshop until late afternoon. The evening is free to explore and dine on your own.
Meals included: Breakfast, lunch
Day Eight. Monday, Sept. 16. Painting Class in the Garden.
In late morning we'll indulge our inner artist by taking a painting class—no experience required! After a short guided walk of the "Villa Comunale" public garden,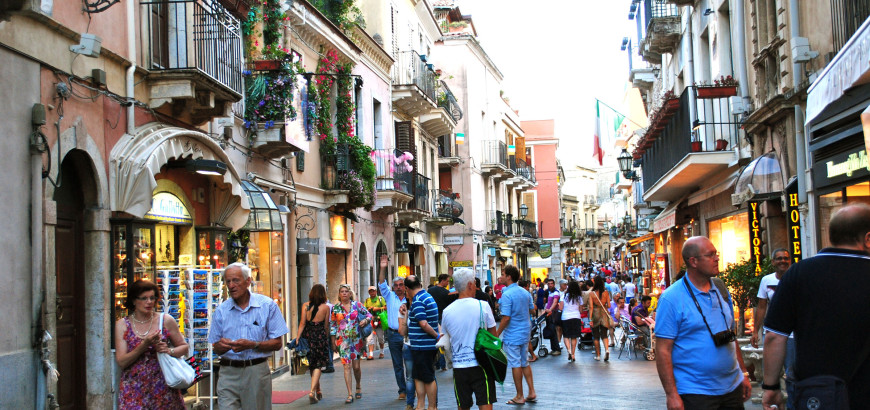 we'll visit an authentic Sicilian studio of a local artist. You'll be provided step-by-step guidance to create your own masterpiece by painting a Sicilian icon, Mt. Etna. While you paint, you'll have the opportunity to taste some excellent Sicilian wines and locally produced cheeses, salami, prosciutto, olives, home-made bread, and olive oil. You'll be able to take home your own finished Etna painting as an unforgettable souvenir that will always remind you of your Sicilian Beadventure!
After the 3-hour class, the rest of the day will be free. Maggie will be glad to offer suggestions—from beading in the gorgeous gardens of Hotel Villa Schuler; taking advantage of other "must-sees" such as the ancient Greek amphitheater; taking the cable car to the beach for a lovely lunch or dinner on the beach; to shopping along the charming walkways of Taormina!
Meals included: Breakfast, Lunch-time snacks at Painting Class
Day Nine. Tuesday, Sept. 17. Tour Catania.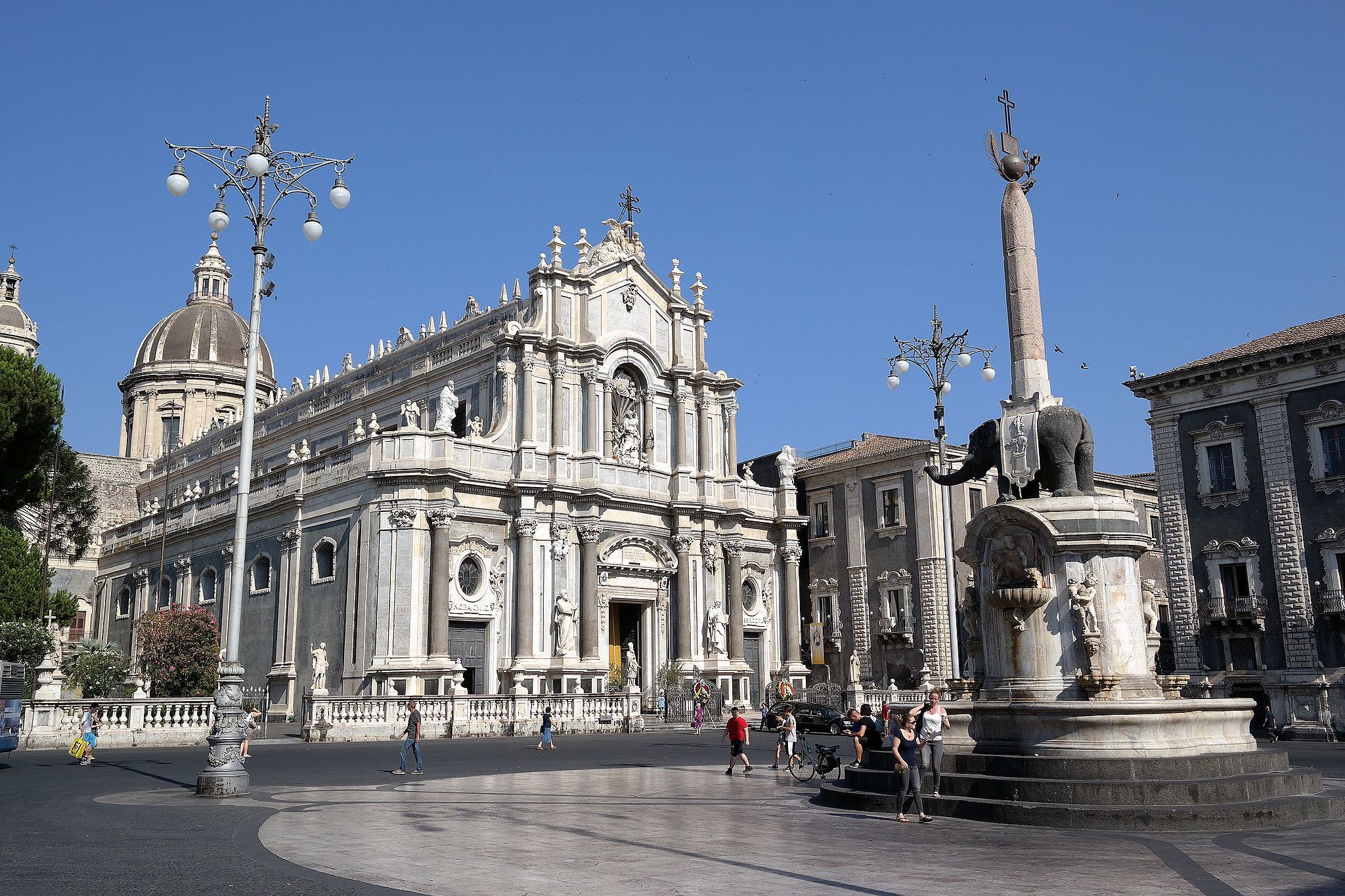 In the morning we will travel via coach to Catania, where we will spend the day. In the morning we will take a walking tour with our guide, a native of Catania, during which we will learn about the city's history and culture. We will have lunch together at a local favorite. Following lu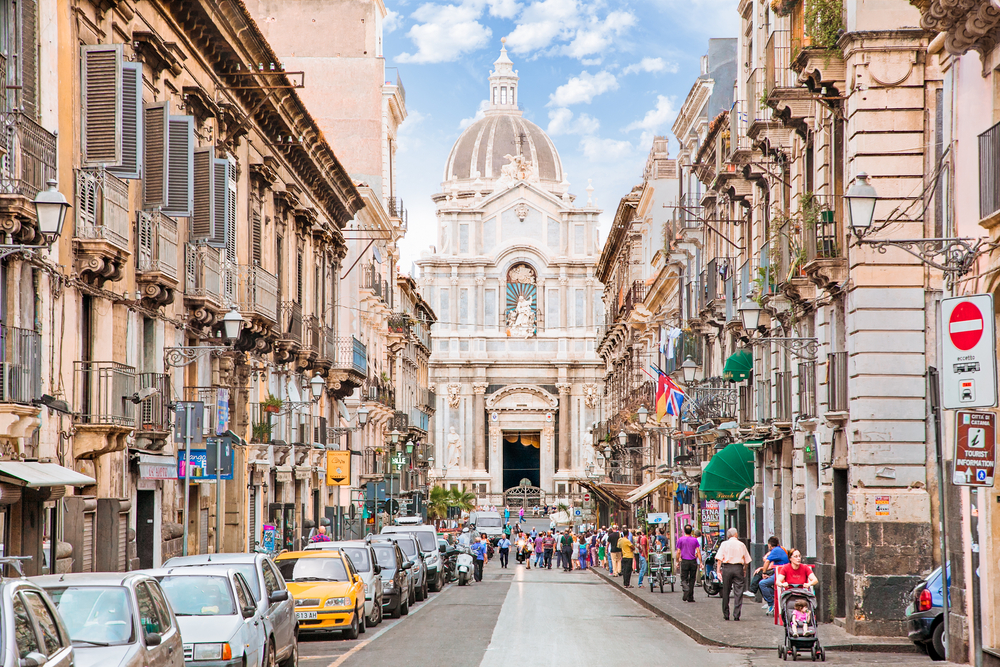 nch, we will visit the great little streets of Catania and shop for trims, beads, chains, crystals, etc. (Maggie even found a lovely small gallery with soutache and ceramic beads!). We will return to Taormina early evening where dinner will be on your own.
Meals included: Breakfast, lunch
Day Ten. Wednesday, Sept. 18. Discover Sicilian Wine!
Today we will visit local wineries to learn more about Sicilian food, wine, and culture.
Meals included: Breakfast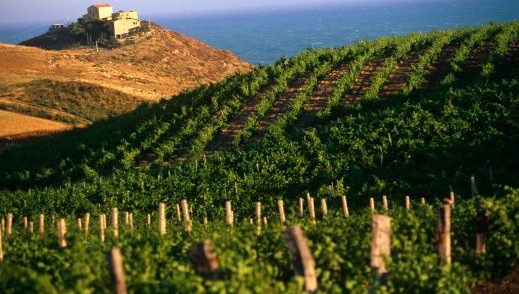 Day Eleven. Thursday, Sept. 19. More Sabine!
Today we will continue our workshop with Sabine. We again will break for lunch and continue the workshop until late afternoon. Your evening will be free.
Meals included: Breakfast, lunch
Day Twelve. Friday, Sept. 20: Free Day & Last Call for Sicily!
Today is yours to tour the sites or shop until you drop in Taormina. We will meet up in the evening for our farewell dinner.
Meals included: Breakfast, dinner
Day Thirteen. Saturday, Sept. 21. Farewell Sicily; Hello Rome.
Today we will say farewell to the Hotel Villa Schuler and fly to Rome, where we will overnight at the airport's Hilton Garden Inn. This positions you so that you can depart from the Rome airport at any time the following day.
Meals included: Breakfast
Day Fourteen. Sunday, Sept. 22. Departure from Rome.
Today our Beadventure comes to a close. The hotel has a convenient shuttle that will take you to the airport for your return home—or onward to other adventures!
About your project . . .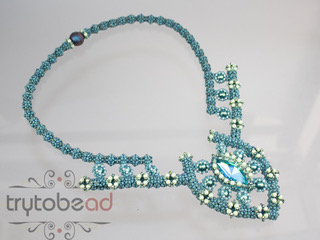 This stunning necklace, name "Mare Mediterranean," introduces the new Double Craw stitch. Its sturdy structure allows new constructions and adds more possibilities for angles and directions. The focal bead is bezeled in a mix of Peyote and Right Angle weave. A basic knowledge in Cubic RAW is useful to understand Double CRAW.

About Sabine Lippert, your teacher . . .
Sabine has been a passionate crafter and needleworker since childhood. She grew up with a father that challenged her with the sentence "you can try to repair everything as long as you remember the steps to reassemble it."

Her stumble into a bead shop in her hometown was a life-changing moment, as she finally found her perfect "canvas."



Some years ago she gave up her first profession as a physician and became a full time beader--and she has been teaching nationally and internationally ever since. She also has published three books (Beaders Cookbook, Beaded Fantasies, and Beadwork Evolution). Her designs often are inspired by historical costumes or architecture and include all different beading techniques such as Peyote, Herringbone, Right Angle Weave, and Netting. Learn more about Sabine's work on her website Try to Bead.
About Maggie Meister, your tour leader . . .
"The love of ancient history, color and patterns have followed me throughout my life and my designs have come to fruition during the time my family and I lived in Italy. In looking back, beads have always been a part of my life – from playing with Mardi Gras beads or collecting semi-precious stones as a young girl to my love of ancient and ethnic jewelry as I became older. Today seed beads have become the medium I use to translate my sources of inspiration into personal designs for adornment.

When living in Naples, Italy, I was surrounded by ancient history. The fragments of Roman columns, mosaics and frescoes are my inspiration and I am grateful for those "ancient voices". Translating these voices into designs fills my days with joy and wonder and I cherish my "connection" with the past. Teaching and beading are ways for me to share this wonderful experience and bring those voices of the past into the present." -- Maggie Meister

In addition to teaching around the United States, Maggie leads Beadventures to Italy each year. Her book, "Classical Elegance," was released in August 2011. Her work was featured in the October 2012 issue of Ornament magazine and Maggie was a 2013 "Designer of the Year" for Beadwork Magazine. Learn more about Maggie and her work at her gallery.
Trip Details

Trip Cost
4635 Euros (click here to convert currency)
Single supplement (based on availability) 1500 Euros
To Sign Up & Payment Terms
To guarantee your spot on this trip, send in a US$1,000 deposit and completed registration form (click here to go to registration form); balance will be due 120 days prior to start of Beadventure.
Trip Cost Includes:
All lodging
60% of meals
Ground transportation for the itinerary's activities
Airfare: Malta to Catania
Airfare: Catania to Rome
Private guide: Throughout Malta
Private guide: Cantania
Ferry to Gozo
Entrance fees to all sites on the itinerary
Painting class tuition
Workshop with Sabine
Workshop kit
Trip Cost Does Not Include:
Airfare to Malta or from Rome
Travel protection
40% of meals
Alcoholic beverages
Costs of a personal nature (i.e. laundry, telephone calls)
Other customary beading supplies (i.e. task lighting, beading mat, etc.)
Trip Notes . . .
Travel Protection
Beadventures recommends that you purchase a travel protection plan to help protect you and your travel investment against the unexpected. Beadventure customers have had great customer service from TravelEx Insurance Services. For more information on its available plans or to enroll, click here or contact Travelex Insurance Services at 800-228-9792 and reference location number 02-0040.
Fitness level
There is a great deal of walking on this trip, much of it up and down hills, on uneven cobblestone streets, as well as stairs as most places do not have elevators. As a result, this trip is not for people who have difficulty walking or other mobility issues.
Supplies for Sabine's Workshop
Bring your customary supplies, bead mat, magnification, and a battery-powered task light that can be powered from an external source (or bring lots of extra batteries!). You won't have access to electrical power to run your task light during class.