Cruise to Alaska with Betty Stephan!
July 1-9, 2023
Vancouver British, Columbia ~ Alaska: Ketchikan • Juneau • Skagway • Glacier Bay • Whittier • Anchorage
Optional Trip Extension
July 9 - 13, 2023
Alaska: Anchorage • Denali National Park • Fairbanks

Experience the beauty of Southeast Alaska by cruising with Holland America out of Vancouver, B.C., Canada. You'll see the quaint, historic towns of Ketchikan, Juneau, and Skagway and the breathtaking beauty of Glacier Bay. After disembarking from the ship, you'll travel to Anchorage. You also have the option of continuing with Holland America for its land tour that will take you to Denali National Park and on to Fairbanks. While the cruise is underway, Betty will teach a project based on a design that is inspired by the Beadventures' itinerary.
Itinerary
Day 1. Saturday, July 1. Arrive in Vancouver, British Columbia.


You'll start your Alaska Beadventure by flying into Vancouver, British Columbia (airport code YVR). Vancouver is a bustling west coast seaport, is surrounded by mountains, and has thriving art, theatre, and music scenes. Vancouver Art Gallery is known for its works by regional artists, while the Museum of Anthropology houses preeminent First Nations collections. If you arrive early, enjoy exploring this fascinating city. Since folks will be arriving at various times, we'll gather in the early evening for an informal dinner (on your own).
Day 2. Sunday, July 2. Anchors Away!
You'll be free in the morning for a leisurely start to the day in which you can check out downtown Vancouver. In the early afternoon we'll take ground transportation (included) from our hotel to the ship. The Nieuw Amsterdam will set sail at 4:30 p.m. and that evening we'll come together for dinner.
Meals Included: Dinner
Day 3. Monday, July 3. Cruising Alaska's Inside Passage—and Workshop!
Today we will cruise the Alaska's beautiful Inside Passage, which is a protected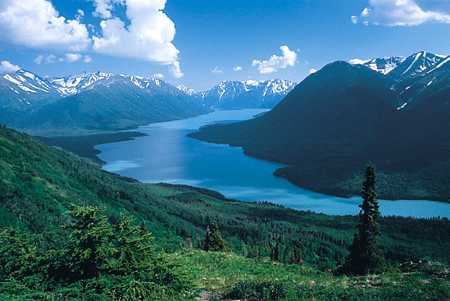 network of waterways that wind through glacier-cut fjords and lush temperate rain forests along the rugged coast of Southeast Alaska. Arguably one of the greatest cruising routes in the world, the Inside Passage stretches through stunning landscapes, from Misty Fjords National Monument to famed Glacier Bay National Park & Preserve. During the morning we'll have our first workshop with Betty. The afternoon will be free to continue to work on the project in the classroom or enjoy all that the ship has to offer (spa, anyone?!?).
Meals Included: All
Day 4. Tuesday, July 4. Alaska's "First City" – Ketchikan.
Ship arrives 7 a.m.; departs at 3 p.m.
Alaska's "First City" of Ketchikan is so named because it's the first major landfall for most cruisers

as they enter the picturesque fjords of the Inside Passage. Here the town literally clings to the banks of the Tongass Narrows, flanked by green forests that are nurtured by abundant rain. Ketchikan has long been an important hub of the salmon-fishing and -packing industries. It also is one of the best spots along the Inside Passage to explore the rich cultural sights of Native Alaskan nations like the Tlingit, Haida, and Tsimshian. You can see intricately carved totem poles at the Totem Heritage Center and Totem Bight State Park, while the attractions of Saxman Village just outside of Ketchikan offers the chance to see Tlingit culture in action, with working carvers and a dance show in the clan house.
Meals Included: All aboard ship
Day 5. Wednesday, July 5. Juneau, Alaska's Capital City.
Ship arrives 10 a.m.; departs 10 p.m.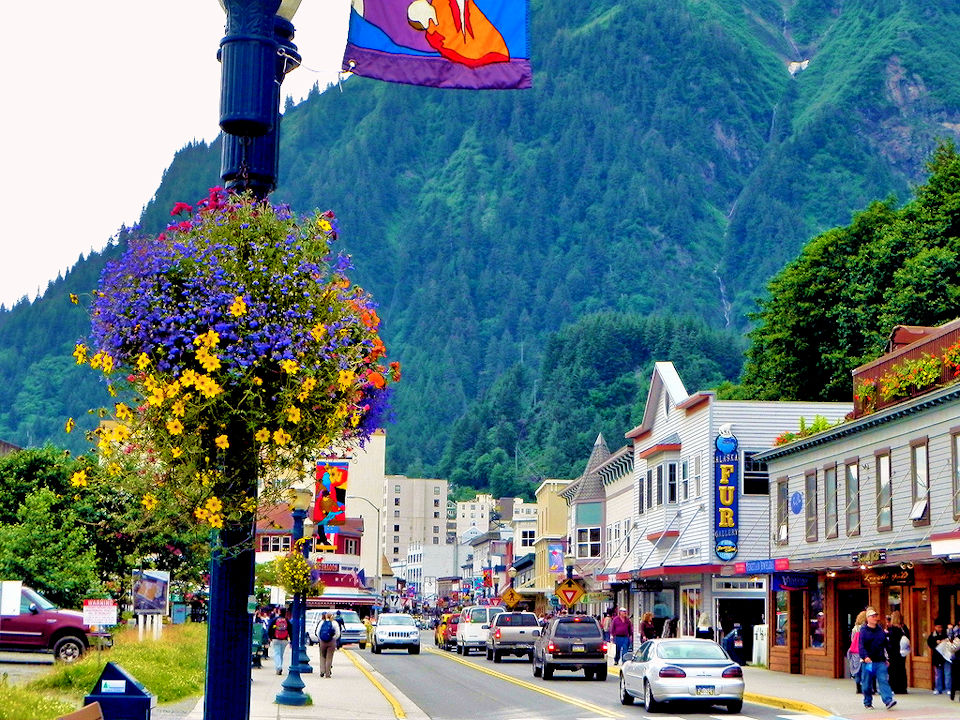 Juneau may well be the most remote, most beautiful, and strangest state capital in the United States. Surrounded by water, forest and mountain sights, this sleepy, misty city of around 32,000—mostly fishermen, small-business owners, and state government workers—has a frontier town vibe but welcomes more than a million visitors each summer. You'll be able to visit the quaint stores along South Franklin and downtown Juneau or checkout some wildlife—you can hike up Mount Roberts to chance upon wild deer and bald eagles or take sightseeing and whale-watching tours by heading north to Auke Bay.
Meals Included: All aboard ship
Day 6. Thursday, July 6. Skagway.
Ship arrives 7 a.m.; departs 9 p.m.
At the height of the Klondike Gold Rush, the port town of Skagway served as the primary gateway to the l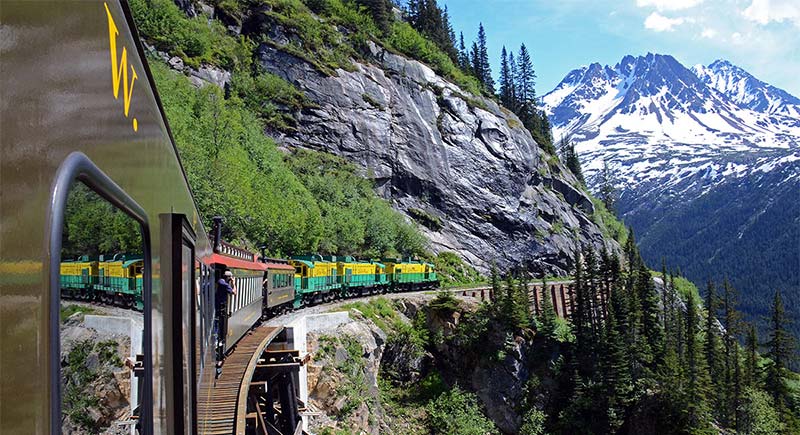 egendary gold fields and quickly grew into Alaska's largest settlement. It was then a raucous frontier hub packed with trading posts, saloons and guesthouses. As the gold rush faded into the 1900s, so did Skagway—but today it has been reinvigorated as a gateway for a new kind of visitor: those looking to explore Alaska's colorful history, pristine wildlife and unrivaled natural beauty.

At every turn, you'll find yourself immersed in gold rush lore, from the infamous Red Onion Saloon that still keeps a pistol that Wyatt Earp left behind en route to the Klondike, to the White Pass & Yukon Route Railroad, a classic narrow-gauge railway that traverses rugged mountains and passes cascading waterfalls and towering glaciers as it connects Skagway to Whitehorse deep in the Yukon. Much of the town has been preserved as part of the Klondike Gold Rush National Historical Park, where rangers offer free walking tours around the historic district.
Meals Included: All aboard ship

Day 7. Friday, July 7. Breath-taking Glacier Bay.
Cruising—all day!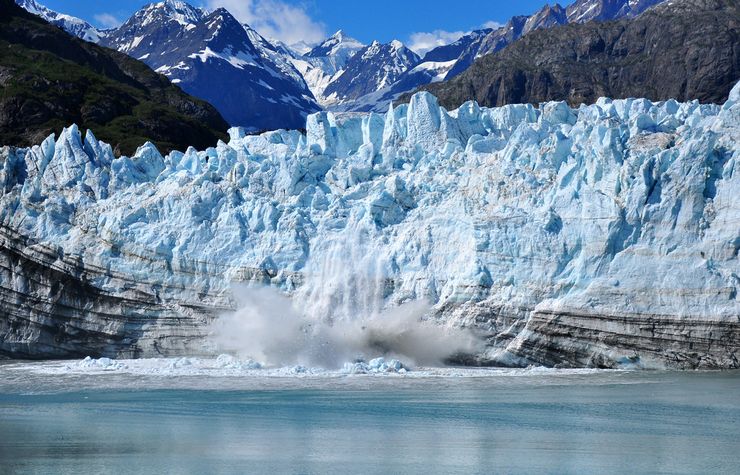 Frosted crags descend into mossy forests and a 1,500-foot-deep fjord at this World Heritage Site, which also is one of the planet's largest biosphere reserves. Stone, ice and water continue to collide, sculpting a dramatic landscape that is the crown jewel of southeastern Alaska's natural wonders. Pack a hat, gloves, wool or fleece layers, a warm coat and waterproof gear if you want to admire the landscape from the open deck of your ship.
Meals: All aboard ship
Day 8. Saturday, July 8. At Sea and Workshop.
Today the ship will cruise the College Fjord as it continues its journey north to Whittier. We will have another workshop in the morning with Betty.
Meals: All aboard ship.
Day 9. Sunday, July 9. Arrive and disembark in Whittier.


The ship will arrive in Whittier in the early morning. Whittier is nestled along breathtaking Prince William Sound, home to a stunning array of wildlife, including bald eagles, sea otters and killer whales. Whittier has the odd distinction of being almost entirely under one roof. All town services are sheltered from the often-inclement weather in a unique and practical way, and virtually all of Whittier's approximately 220 residents live in the 14-story Begich Towers, originally a Cold War outpost for the U.S. Army.
You'll be transported from Whittier to the Ted Stevens International Airport in Anchorage (airport code ANC; ground transportation is included) for your flight home. Depending on the time your flight leaves, you might be able to take one more tour—from a glacier tour to visiting the Alaska Wildlife Conservation Center.
Meals included: Breakfast aboard ship
Optional Trip Extension: Anchorage, Denali National Park, and Fairbanks
July 9 – 13

While the official Beadventure ends in Whittier, you have an option to continue with Holland America and travel to Anchorage, Denali National Park, and Fairbanks. This part of the trip won't be coordinated by Beadventures, but you'll be well taken care of by Holland America and their experienced tour operators.
Day 10. Sunday, July 9. Travel to Anchorage.
Today you'll travel to Anchorage and overnight at a local hotel. Along the way you'll enjoy a scenic journey along the beautiful Turnagain Arm.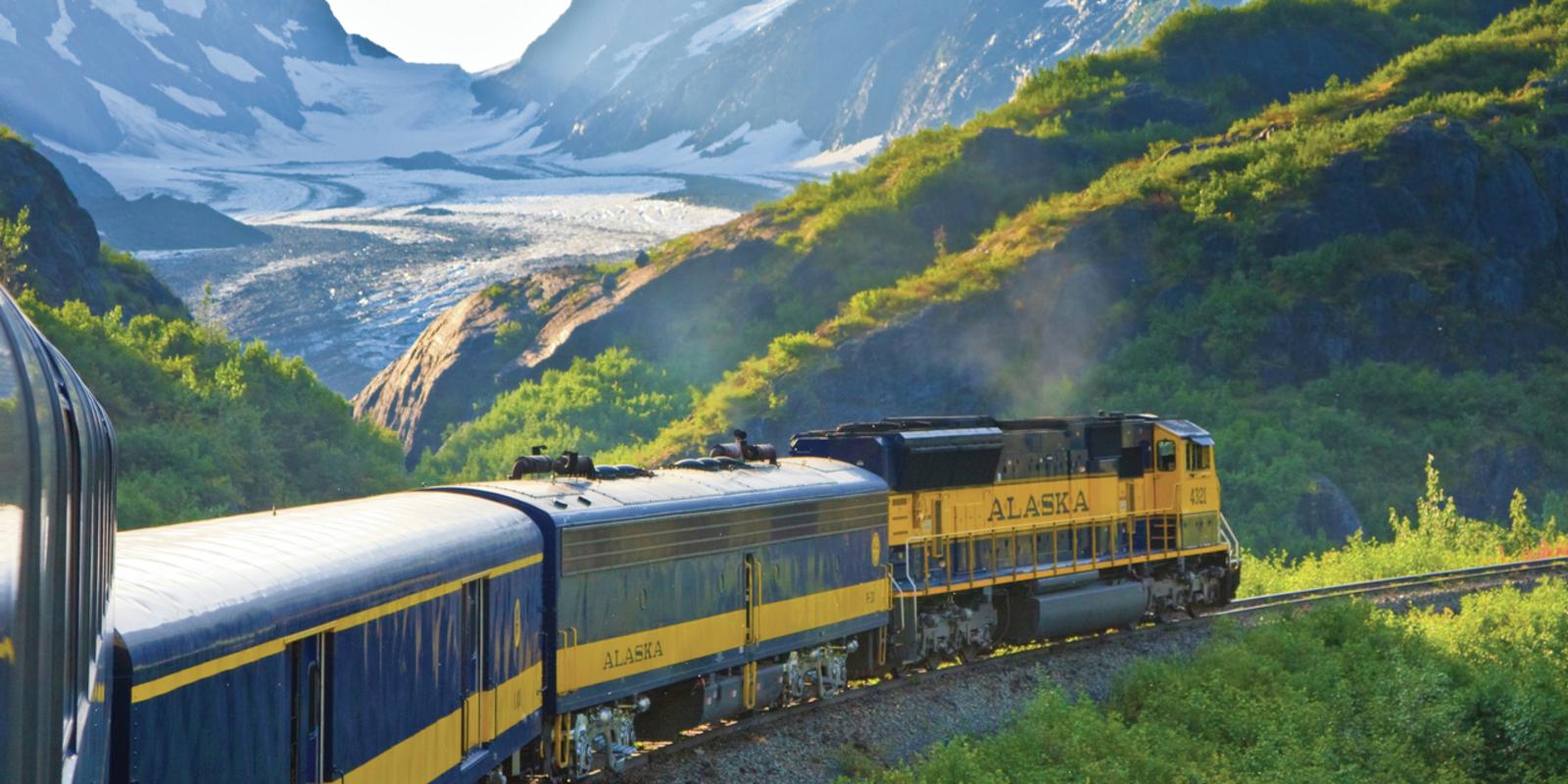 Although Alaska's wildlife and beauty is reason alone to cruise to Alaska, the culture of its largest city is also worth exploring. Almost half of the state's residents live in Anchorage, a population that largely comprises military members, Alaska Natives, adventurous transplants from the "Lower 48," and oil industry workers. Coffee and espresso huts dot every corner and fresh halibut, smoked salmon and reindeer hot dogs are among the local eats. Anchorage is a year-round town. On some clear, dark nights during winter, the Northern Lights dance above. In spring, thousands of flowers planted by the city bloom to celebrate the season's anticipated arrival. Summer brings the Midnight Sun where days can stretch to 19 hours! (There are also bead stores in Anchorage that you might want to check out!)
Meals: All meals are on your own
Days 11 & 12. Monday & Tuesday, July 10 & 11. Denali National Park!
In the morning you'll board the luxurious domed rail cars of the McKinley Explorer and ride to Denali for a two-night stay. Once there, you'll take the unforgettable Tundra Wilderness Tour (included), a 6- to 8- hour fully narrated sightseeing excursion into Denali National Park. The tour will give you the very best chance of seeing both the mountain and Denali's iconic wildlife. Your "base camp" will be Denali Square at the McKinley Chalet Resort.
Meals included: Snack on the park tour; others are on your own
Day 13. Wednesday, July 12. Fairbanks.
In the morning you'll travel by coach to Fairbanks. Once arrived you'll take a step back in time with a three-hour tour on the Riverboat Discovery (tour and lunch included) during which you'll learn about the role of steamboats in Interior Alaska's history and the culture of Athabascan Indians. As Alaska's second largest city, Fairbanks bears the nickname "Golden Heart," which was born of gold rush fever. It's a mix of modern shops and malls; its history is celebrated at the 44-acre Pioneer Park, which includes a Gold Rush Town with 35 restored

buildings. The city's location makes it a gateway to the arctic and it is a city of festivals, from July's Golden Days commemorating its past, to Ice Alaska in February and March, when residents make the best of its brutal winters by playing host to a slew of international ice sculptors at the World Ice Art Championships. The city is one of the best places in the world to see the aurora borealis, which appears on average 243 nights of the year.
Meal included: Lunch; others are on your own
Day 14. July 13. Friday. Departure.
You've just spent two weeks in the Land of the Midnight Sun and now it's time for your Alaska adventure to comes to an end. You'll fly out of Fairbanks International Airport (airport code FAI)—or you're welcome to extend you stay and enjoy more that Alaska has to offerAbout Betty's Project . . . "Unity"
About Betty's project . . . "Unity"
Betty has named this piece "Unity" for the merging of traditional styles with modern techniques and materials. She writes:
"I based the large flowers on traditional Athabascan beadwork, but rather than using the two needle method of couching the beads, I use one needle in a process that produces an equally smooth line of beads. The scrimshaw cabochon is an intricately engraved art piece cast in sculpting resin--again uniting the traditional with modern."

Betty will have several different cabochon designs to choose from. The collar is embroidered on a cork fabric base, incorporating some of the newer shaped beads. The neck chain is a beadwoven chain with suede cording woven through the links, furthering the theme of unity. Betty says this is a fun and relaxing project--and appropriate for all levels of beaders! You are sure to learn a few new techniques while enjoying a fun class and watching some beautiful scenery as we sail by!
About Your Teacher . . . Betty Stephan
Betty Stephan's mom was a seamstress and taught Betty and each of her 4 sisters how to sew at an early age. It wasn't until she was in her 50's that Betty combined this skill with the art of beadwork in the form of bead embroidery. After retiring from her "real" job as an aide to special needs preschool children in 2005, she became a full time bead artist. For years you could find Betty travelling throughout the US with her husband in their RV and exhibiting her intricate pieces at fine craft shows during the summers. During the winter, you would find her in her "dungeon" madly beading away—warm and toasty and shielded from the heavy western New York snows.

Art shows are a lot of work! A back injury limited her husband's assistance, so Betty "moved on" to teaching beadwork. Combining her love of travel and her love for connecting with other beaders, she found her groove.

Betty has taught everywhere from New York to France- for large retreats as well as small 4 person classes. During Covid, she moved on to teaching on Zoom- but her true love is teaching in person. Betty Stephan's beading classes are focused on learning but at the same time are relaxed and a lot of fun! Her years of beading and teaching experience and the detailed, illustrated instructions provide the guidance needed to finish her beautiful class projects.

Known mostly for her intricate large collars, her work was published in "Showcase 500 Beaded Jewelry" as well as being pictured on the cover. She has won numerous international awards and contests including Bead Dreams, Bead Star and Battle of the Beadsmith. Her designs and instructions have been published in several books and magazines as well as being a featured artist. Betty continues to create beadwork in her cozy dungeon.
Trip Cost
Cruise Only
$2,735 for shared inside cabin (Category L) and shared pre-cruise hotel
Cabin can be upgraded to an ocean view (additional cost starting at $350) or verandah (additional cost starting at $1,150) per person (based on availability)
Single supplement: Additional $1,425 for interior cabin and pre-cruise hotel
Non-beader discount: $150
Cost includes:
One hotel night (double occupancy) in Vancouver, B.C.
Transportation from airport to Vancouver hotel
Transporttion from hotel to ship
7-day cruise (double occupancy) aboard Holland America's Nieuw Amsterdam
All meals aboard the ship
Transportation from Whittier to Anchorage Airport
Tuition for two days of workshops with Betty during the cruise
Does Not Include:
Airfare to Vancouver, B.C., Canada and from Alaska
Trip insurance
Pre-cruise meals in Vancouver
Shore excursions while on cruise
Kit for Betty's workshop
Optional Trip Extension
Extension cost: $1,265 for shared lodging
Single supplement: $1,250 (based on availability)
Cost includes:
Transportation via railroad from Whittier to Anchorage
One night lodging in Anchorage
Transportation via railroad from Anchorage to Denali National Park
Two nights lodging at Denali National Park
Tundra Wilderness Tour of Denali National Park
Transportation via coach from Denali to Fairbanks
Riverboat Discovery tour in Fairbanks (lunch included)
One night lodging in Fairbanks
Transportation to Fairbanks airport
Cost does not include:
Most meals
Any other shore excursions
To Sign Up & Payment Terms
To guarantee your spot on this trip, complete on-line registration form and pay $1,000 deposit ( credit card or check). Balance will be due 120 days prior to start of Beadventure (see Conditions & Responsibilities for more information)
Trip notes . . .
Passport
While Alaska is part of the United States, you will need your passport to enter/board the ship in Vancouver, British Columbia. Check your passport expiration date to make certain it is valid for at least six months beyond the dates of this trip. If it isn't, renew your passport.
Shore Excursions
Each of the ports of call during the cruise have optional shore excursions. You will be able to sign up through Holland America once your cabin is booked; you also can check out other tour options via websites such as Viator or Trip Advisor. The cost for any shore excursion is not included in the Beadventure.
About Cruising with Beadventures
During the cruise Beadventures leaves the days open so you can take advantage of the shore excursions that are of interest to you. For those that stay on the ship while in port, folks will informally gather to bead, knit, visit, or relax; some may take advantage of a spa treatment (or two!). On two of the days the ship is at-sea, we will have a workshop with Betty. Each evening the group will come together for dinner, or if you chose, you can enjoy in-cabin dining or dinner at one of the ship's specialty restaurants. We're flexible—you can have as much together time/or on-your-own time as you prefer!
Bead Workshop Gear
Remember to bring your customary bead supplies (beading surface, needles, thread, scissors, magnification). If you need a task light, it is best if it is battery-powered (access to electric outlets may be limited). The best option is to have a rechargeable power source for your light (so you don't have to pack lots and lots and lots of extra batteries!).
Trip Insurance
Travel Insurance
You are making a big investment in your upcoming travel. In spite of all your planning, travel can be unpredictable--from cancelled flights to last minute illness. To help protect the investment you are making in your upcoming trip, you are strongly encouraged to purchase trip insurance. Research options by clicking here.