Trip is full -- waitlist available!
Barcelona with Nancy Cain!
April 28 - May 12, 2022
For those missing out on 2022:
Barcelona in 2023 will be with Kinga Nichols!
April 27 - May 11 (planning dates)
If you want to be kept in the know as plans develop, click here!

Barcelona is a beautiful and captivating. It's the capital and largest city of Catalonia and the largest city on the Mediterranean Sea. Founded as a Roman city, Barcelona has a rich cultural heritage and today is an important cultural center, particularly renowned for the architectural works of Antoni Gaudi. It is a fascinating city that awaits your visit as part of our Beadventures so that you too, can be inspired by its culture and art.
Joining us on this Beadventure will be the internationally-renown teacher Nancy Cain, who has designed a workshop project inspired by Barcelona.
Itinerary
Day 1. Thursday, April 28. Arrive in Barcelona.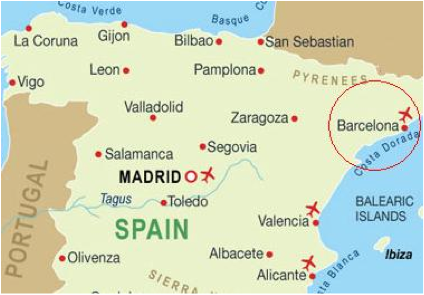 Today you'll fly into Barcelona (airport code BCN) and travel to our "home" for the next 12 days—the modernist Hotel Gaudi, located only 100 meters from La Rambla. If you arrive early feel free to explore the neighborhood and stores along La Rambla. For those that already have arrived and would like to go to dinner, we'll gather at 6 p.m. in the hotel lobby. At 6 p.m. we will gather in the hotel lobby for our welcome dinner at "Los Caracoles," an historic and charming restaurant, one of the oldest in Barcelona, which is an easy walk from the hotel.
Meal included: dinner
Day 2. Friday, April 29. Touring Barcelona.
After breakfast, we'll take a 3-hour historic walking tour of the Gothic Quarter, led by longtime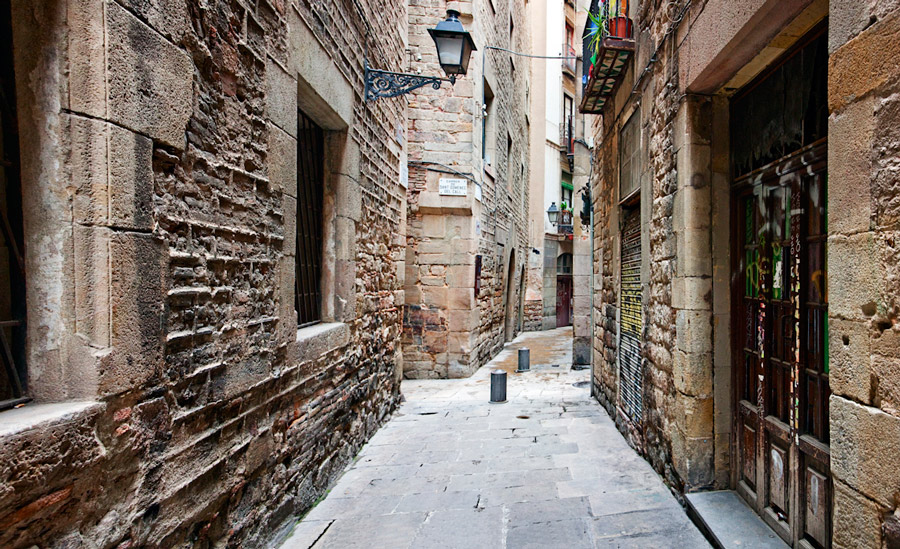 resident and licensed tour guide Iraida Marten. Following lunch together, we'll orient ourselves to the city with a two-hour tour aboard the "Hop On-Hop off" bus. The rest of the day and evening you'll be free to further explore Barcelona on your own (your "Hop-On" bus ticket is good through early evening, should you want to travel other routes).
Meals included: Breakfast, lunch
Day 3. Saturday, April 30. Palau Guell & Some Free Time.
After breakfast we'll visit the Palau Guell (located across the street from our hotel). The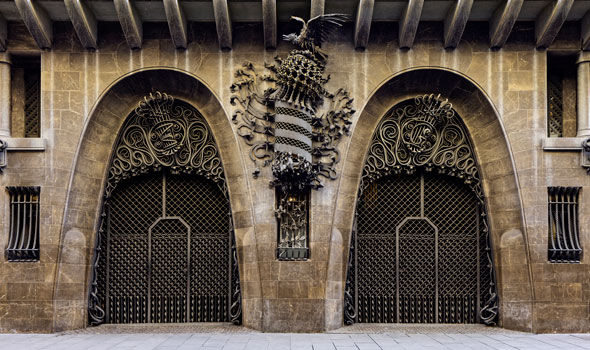 palace was one of Gaudi's earliest commissions, built for the industrialist Eusebio Guell. It is one of (and perhaps the first) example of Art Nouveau architecture in the world. You'll be on your own for lunch and the rest of the day and evening will be yours to further explore this fascinating city.
Meals included: Breakfast
Day 4. Sunday, May 1. Workshop with Nancy.
Today is a holiday in Spain (May Day, also known as Labor Day or International Workers' Day) and many of the local shops and venues will be closed. So, we're going to have our first workshop with Nancy! The workshop will be in the hotel's conference room and we'll also have lunch at the hotel. Class will be finish up at 5 p.m. and your evening will be free.
Meals included: Breakfast, lunch
Day 5. Monday, May 2. Palau de la Musica & Bead Shopping.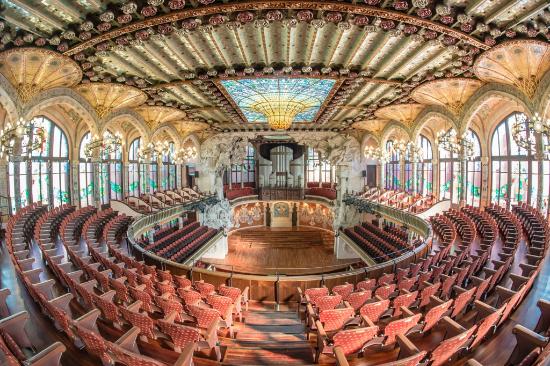 In the morning we will tour the breathtaking Palau de Musica—a gem inside and out. The concert hall was completed in 1908 and has been a recognized UNESCO World Heritage Site since 1997. The intricately detailed stained glass, sculptures, mosaics, and metalwork are beautiful—and the acoustics are amazing.
Following the tour, we'll walk over to one of the largest bead shops in Barcelona, "My Mineral Style." After shopping, you'll then be free to explore on your own. For those interested, we can walk back to the hotel, down the Rambla, looking in on the beautiful displays of fruit, vegetables, and seafood at the Boqueria Market.
Meals included: Breakfast, lunch
Day 6. Tuesday, May 3. Masterful Work of Antoni Gaudi.
Today your breath will be taken away by the famous Gaudí masterpiece, the Sagrada Familia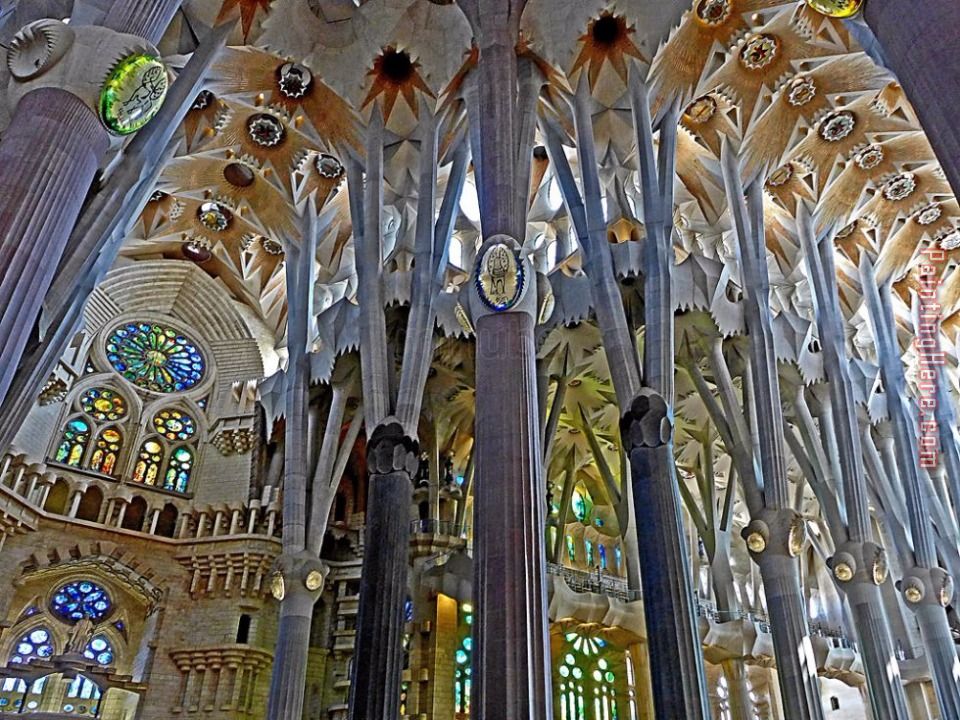 (Holy Family) Expiatory chapel, which has been under constructions since 1882—and still is. Gaudí took over as chief architect in 1883, transforming the project with his architectural and engineering style, combining Gothic and Art Nouveau forms.

Following our guided tour, we will have lunch at La Cupola. We then will further explore the work of Gaudi by visiting Parc Guell, a public park composed of gardens and architectonic elements that was designed by Gaudi. Here you'll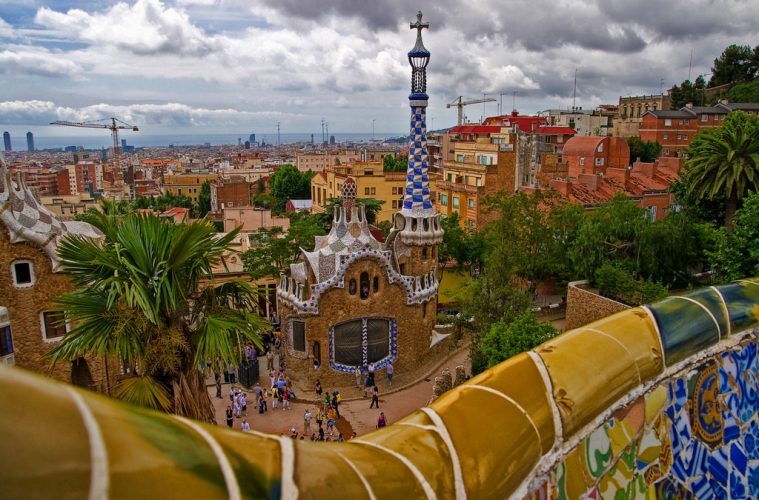 again see Gaudi's architectural genius in which he put to practice his innovative structural solutions that later became the symbol of his organic style. We'll return to the hotel in late afternoon; you'll be on your own for dinner.
Meals included: Breakfast, lunch
Day 7. Wednesday, May 4. Exploration of Salvador Dali.
Today will be an all-day excursion to Figueres to see the Dali museum as well as Dalí's home in Cadaques on the Costa Brava. We will immerse ourselves in the world of Salvador Dalí, and learn about his life and work. We'll admire paintings and other mind-bending creations by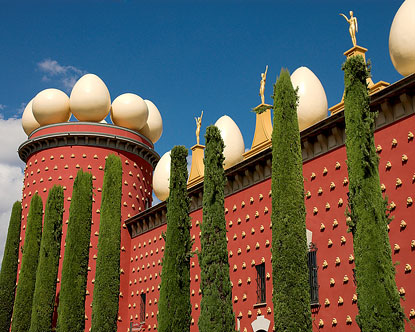 the 20th-century Spanish artist at the stunning Salvador Dalí Museum in his birthplace of Figueres. We'll then tour his beloved Costa Brava to see some of his favorite places, such as the coastal town of Cadaques and the Salvador Dalí House in Port Lligat. During the day we'll stop for lunch (on your own); your evening will be free.
Meals included: Breakfast
Day 8. Thursday, May 5. More Gaudi! Casa Batlló and La Pedrera.
In the morning, we'll walk up the Rambla, crossing the Plaza Catalunya to the lovely Paseo de Gracia, one of Barcelona's loveliest thoroughfares and home to many beautiful modernist buildings and upmarket shops. We will tour the iconic Casa Batlló, one of the most recognizable of Antoni Gaudí's masterpieces. Following lunch (included), we'll walk to the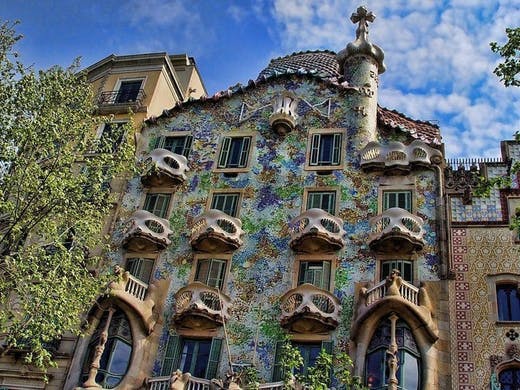 nearby La Pedrera (also known as Casa Mila), a modernist apartment complex, the last civil work designed by architect Antoni Gaudí, built from 1906 to 1912. It houses a very comprehensive museum dedicated to the genius of Gaudi; the rooftop chimneys and views are not to be missed. Once the tour is completed, the rest of the day and evening will be free.
Meals included: Breakfast, lunch
Day 9. Friday, May 6. Girona & Pals Costa Brava.
Today we'll get started around 8 a.m. for our visit to the beautiful medieval city of Girona. Home to just over 100,000 people, here you'll find winding medieval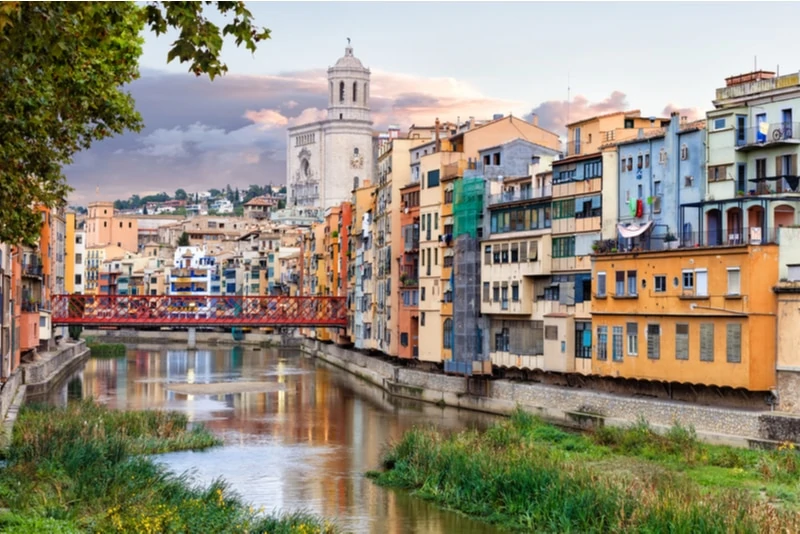 streets. The city has been dominated by many different people, and, as a result, has a great richness of architectural heritage—from its Cathedral, founded in 1038 on the site of a former Mosque, to the spectacular Roman walls, along which you can walk. We'll then visit the pristine medieval village of Pals that grew out of what was once a fortress. From Pals, we'll head to the fishing village of Calella de Palafrugell. This delightful escape has whitewashed houses that reach right down to the sea and a number of traditional restaurants, perfect for a leisurely lunch. We'll return to Barcelona around 7 p.m.
Meals included: Breakfast
Day 10. Saturday, May 7. Explore on your own—then the Magic Fountain!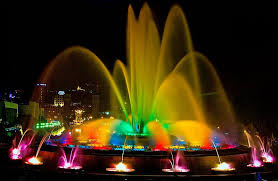 You'll be on your own today. Around 8 p.m. we'll meet in the lobby to take the metro to Plaza España followed by a short walk to the light and sound "Magic Fountain" show at the foot of the hill leading up to the Catalunya National Art Museum. The fountain is a spectacular display of color, light, motion, music, and water acrobatics. Its first performance was on May 19, 1929 during the Great Universal Exhibition.
Meals included: Breakfast
Day 11. Sunday, May 8. Workshop; then Flamenco!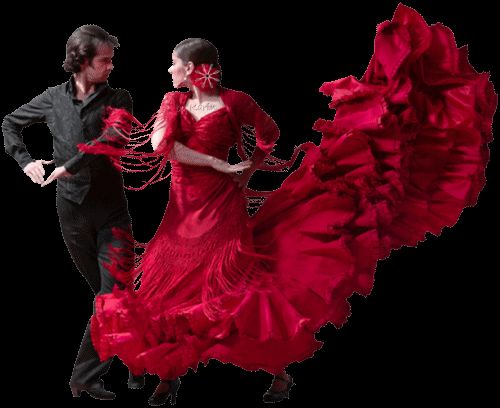 In the morning we'll re-convene in the hotel's conference room to continue our full day of workshop with Nancy. In the evening, we will walk to Tablao Cordobes for dinner and a Flamenco show!
Meals included: Breakfast, lunch, dinner
Day 12. Monday, May 9. Montserrat and Codorniu Wine Cellars.
We'll start the day at bit early (8 a.m.) and walk to the Plaza Catalunya to meet our tour guide for a full day (10-hour) tour. Our first stop will be to tour the Codorniu wine cellars where we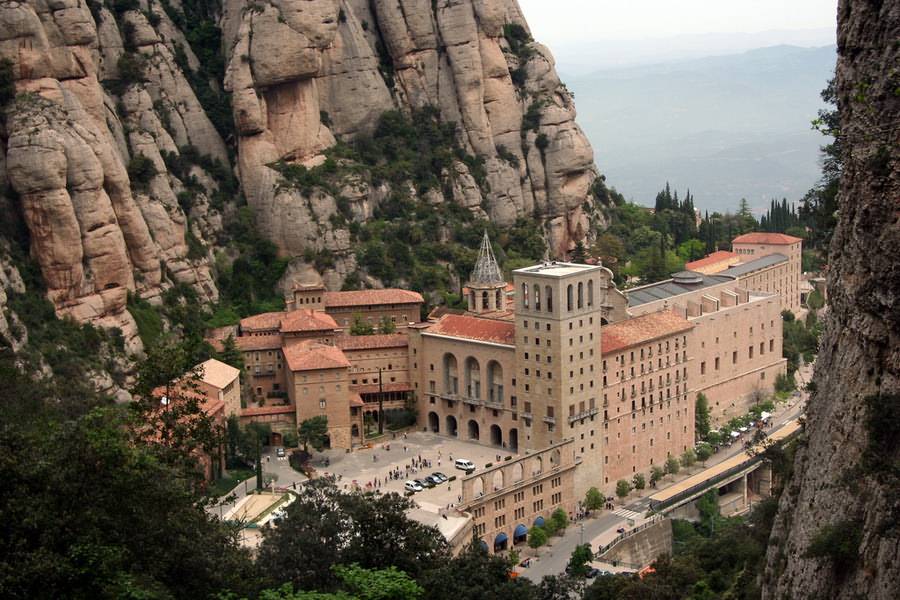 will tour the world's largest underground cellars, learn about the invention of cava in the late 19th century, as well as enjoy a sip or two at a tasting!
We'll then travel on to Montserrat, which is home to one of the most important religious sites in Spain. A residence for the Benedictine abbey, Santa Maria de Montserrat, the mountain also provides one of the most spectaculars views of Catalonia. The history of Montserrat goes back to 880 when a group of shepherd children saw a bright light descending from the sky in the Montserrat mountains. It also is home to the L'Escolania choir, a boys' choir of sopranos and altos based at the abbey. They perform most days at the Basilica of Montserrat. Here's you'll be able to have lunch; your evening will be free.
Meals included: Breakfast
Day 13. Tuesday, May 10. Mosaics Class and Picasso Museum.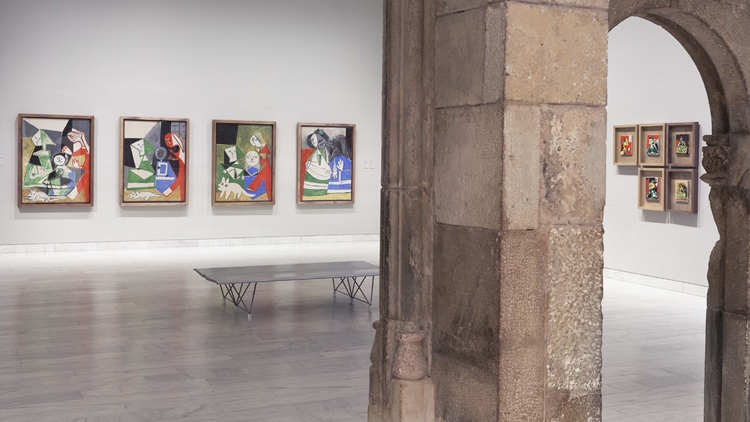 In the morning we will walk to Studio Mosaiccos for a two-hour class in which we experience the "Trencadis" mosaic technique, developed by Gaudi. At a "make and take" session, you'll create a mosaic souvenir, such as a small mirror or plaque. After our class, we'll have lunch, and then walk over to visit the Picasso museum. It is said that the Picasso museum is important in understanding Pablo Picasso's formative years, including his deep relationship with Barcelona that was shaped in his adolescence and youth, and continued until his death. The rest of the day you will be free.
Meals included: Breakfast, lunch
Day 14. Wednesday, May 11. Workshop and Farewell Dinner.
In the morning we'll have our final workshop with Nancy. Following a group lunch, the afternoon will be free. You can continue to bead in the classroom or you can venture out for your final afternoon in Barcelona. In early evening, we'll meet in the lobby to go to Asador de Aranda for our farewell dinner.
Meals included: Breakfast, dinner
Day 15. Thursday, May 12. Depart.
Today you'll depart for home or on to other destinations that you may have planned!
Meals included: Breakfast

Note: The itinerary above may be tweaked as new opportunities present themselves--be assured any change will result in an even better experience!
About your project . . . Alegria

Springtime is when Spain presents the Flor en Flor – The Barcelona Flower and Garden Show. This necklace design is celebrating the joy of springtime and the emergence of flowers. Black seed beads with two color matched accent beads along with Swarovski sparkle add elegance to the custom-made Polymer clay centerpiece by artist Shane Smith. Matching flower embellished beads in the rope of sculptural peyote enhance the flower motif. The pendant uses my newest Stitch-in-the-Ditch variation called Pinch-in-the-Ditch, which allows for layering and structure. The elegance of black enhances the three flower color choices of Coral pink shown, Heather purple, and Azure blue.
About your teacher Nancy Cain . . .
Nancy's Artist Statement:
"hand·craft:
1. Skill and facility with the hands.
2. A craft or occupation requiring skilled use of the hands.
3. An object that is crafted by skilled hands

Beading is my handcraft. It is a way of thinking and living. It is a process that is deeply satisfying.

I have always been fascinated with handcrafts, whether it was clay, paper, buttons, fabric or simply found objects. I studied art in college and worked as a graphic artist for 16 years all the while exploring various handcraft techniques.

One day in 1988 or 1989 I was smitten with a beaded watch band. The cost of the watch was prohibitive as I was newly married. Intrigued with these beads, I searched out a local bead store to investigate. The venture into the bead store was the beginning of my journey.

I found my artistic niche in beads. I enjoy delving into beads mentally and physically depending on the circumstances. My favorite stitch is peyote and over the years I have only added two other stitches, netting then herringbone. I like to call these three stitches 'sister-stitches' since they transition from one stitch to the other effortlessly.

I feel that the beads alone give me the most inspiration. If you understand the physics (mechanics and technicality) of the stitch, then you can create whatever your heart desires. Knowing what each bead size, shape and finish will do and how they react with each other, plus how the beads respond to thread weight and use then the sky is the limit for designing! Nature is also phenomenal source of inspiration. I have created beetles, bees, dragonflies and now a sea urchin pendant. The challenge of creating something from life with seed beads is something that keeps me moving forward with my bead creations.

In the early stages of a piece I work almost exclusively in my head. I mentally imagine the beads, working out engineering and design aspects before actually touching the beads. It is quicker than actually beading and I can only do this when I am alone and quiet. The middle of the night is the best!

Teaching is a journey for me as well. Each class is different even with the same project. My focus is heavily about the process a piece takes. In art, the artist explores the process and the product or finished piece is the result of that exploration. For me, the process, whether mentally or physically is thrilling, frustrating, challenging and where the real bead joy is. It is the journey. When I am teaching a class, I get to view the process again through fresh eyes. We can reconstruction it as is or deconstruct it by looking at the process, delving below its surface and learn new lessons from it. The direction and depth of a class can be varied: the more inquisitive the class, the more detailed the ideas of process can get. It is a spontaneous journey we can take together.

I feel incredibly fortunate to do work that I love and have a passion for. Having a studio in my home and keeping a limited travel schedule allows me to keep my priorities on my family.

I enjoy sprinkling a few beads here and there whenever I travel, imagining them as tiny little magical gifts to be shared."
About your tour leader Carol Moore . . .

Carol and her family (son David and daughter Daniela) spent 8 happy years living in Barcelona as her husband Salvador's job required an expatriate assignment (NOT a hardship post!!), where she learned to speak excellent Spanish (though not Catalan!). Four years ago Carol stumbled upon City Beads in Chicago by bizarre coincidence at which she took her first class and became an enthusiastic member of the "City Beads Tuesday Beading Group." Combining beads and her love for Barcelona is a dream come true and she can't wait to show you many of her favorite places to see, shop, and eat!! Carol and Salvador have since moved from Chicago and now divide their time between their home in San Juan Capistrano and Salvador's family home in Queretaro, Mexico. Carol works part-time remotely as a Contract Analyst for Siemens Power Generation where she reviews, drafts, and negotiates steam and gas turbine contracts.
Trip Details

Trip Cost
4275 Euros (click here to convert currency) for shared hotel; single supplement (based on availability) additional 945 Euros
Click here for currency converter
Non-beader discount is USD$300.
Payment Terms
To guarantee your spot on this trip, send in a $1,000 deposit and submit an on-line registration form. Balance will be due 120 days prior to start of Beadventure (see Conditions & Responsibilities for more information).
Trip Cost Includes:
14 nights lodging at Hotel Gaudi, a block off La Rambla
Knowledgable tour leaders and guides
Entrance and tour fees for:

Gothic Quarter private tour
Hop-on-hop-off bus tour
Palau de la Musica guided tour
La Sagrada guided tour
Parc Guell guided tour
Dali Museum and Home guided tours
Casa Batillo guided tour
La Pedrera guided tour
Girona guided tour
Pals guided tour
Montserrat guided tour
Codorniu Cava Tour guided tour
Picasso Museum guided tour

Mosaics hands-on Gaudi inspired workshop
Ground transportation for the all the itinerary activities
Workshop and kit with Nancy
About 50% of meals
Trip Cost Does Not Include:
Airfare to and from Barcelona
Airport transportation to and from the Barcelona hotel
Travel protection
About 50% of meals
Trip Notes . . . IMPORTANT!
COVID Vaccination Requirements
Effective September 6, 2021, U.S. citizens can travel from the United States to Spain on non-essential travel, (such as tourism) if they show proof of vaccination. Detailed information is available on the Spain Ministry of Health's website.
Additionally, U.S. citizens travelling from the United States to Spain must present upon arrival in Spain a QR code generated through the Spain Travel Health portal, obtained through the website or by downloading the "SpTH app" in Google Play Store or iTunes App Store for each traveler.
Other Trip Notes . . .
Travel Protection
To protect the investment you are making in your planned travel, you are required to provide Beadventures with confirmation that you have purchased trip insurance when you send in your final payment.
Fitness level
There is a great deal of walking on this trip, some of which will be on uneven cobblestone streets, and stairs. As a result, this trip is not for people who have difficulty walking or other mobility issues.
Workshop Supplies
Bring your customary beading supplies, bead mat, and a battery-powered light.