Join Jean Power & Sail The Mediterranean
Italy ~ Croatia ~ Greece ~ Turkey
October 21 – November 5, 2022

On this Beadventure you will get to visit some of the places you've only read about or seen in the movies! As if it couldn't get better, during the cruise when we are at-sea, you'll have three days of workshops with Jean Power, an international beading star (Jean has designed a project special to this Beadventure). And to top it off, for two whole weeks all your meals will be prepared for you and your bed made!!!!
Itinerary
Day 1. Friday, October 21. Arrive in Venice, Italy.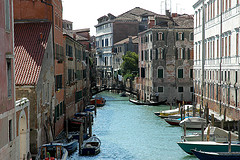 Today you'll fly into the Venice Marco Polo (VCE) airport. Upon arrival you'll be transported to your hotel in Venice. The day will be yours to experience the charm that Venice offers or to relax from your flight.

Day 2. Saturday, October 22. Anchors Away!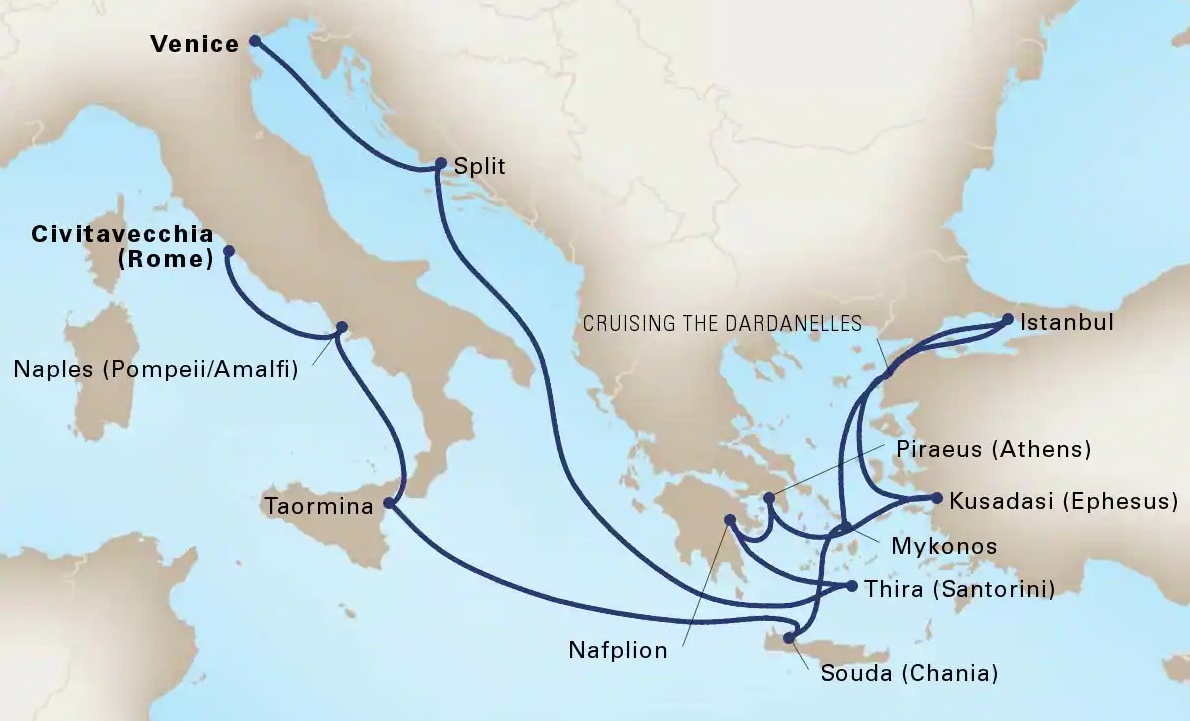 In late morning we'll be transported to Venice's cruise ship port to board our ship. After boarding, the afternoon will be yours to get settled in your cabin and acquainted with the ship. Just before the ship sets sail at 5 p.m., we'll gather on the deck to watch our departure from beautiful Venice. In the evening, we'll have a group dinner in the Main Dining Room.
Meals included: All
Day 3. Sunday, October 23. Split Croatia.
Arrive 9 a.m.; depart 5 p.m.
Today will be an opportunity to explore Croatia's second-biggest city with its quaint, narrow streets and easygoing lifestyle. Much of its old

town is within the walls of Diocletian's Palace, a 1,700-year-old UNESCO-listed fortress on the Adriatic seafront. Roman Emperor Diocletian built the palace as his retirement home and through the centuries many conquerors have taken refuge within its thick walls. Along its labyrinthine of streets you'll find lively cafés and shops tucked into its ancient palace.
Meals included: All, aboard ship

Day 4. Monday, October 24. Day At Sea—And Workshop!
Today we will be at sea and will have our first workshop with Jean in a reserved classroom. The workshop will be from 10 a.m. to 4:00 p.m. with a break for lunch.
Meals included: All
Day 5. Tuesday, October 25. Santorini Greece.
Arrive 10 a.m.; depart 8 p.m.


Santorini, the jewel in the crown of Greece's Cyclades, is best known as the island with the giant volcanic caldera at its heart. Here you'll be able to spend the day immersing yourself in the island's art, food, and legendary wines that some believe may have been the site of the lost civilization of Atlantis!
Meals included: All, aboard ship
Day 6. Wednesday, October 26. Nafplion Greece.
Arrive 10 a.m.; depart 6 p.m.
Nafplion is one of the most beautiful towns in the eastern Peloponnese. According to mythology, Nafplios, the son of Poseidon, founded Nafplion. Over the years, Nafplion was taken over by Frankish, Venetian and Turkish

forces, and these influences are evident everywhere—from the medieval castles, the Ottoman fountains, to the neoclassical architecture. Much of the life here centers on the medieval Old Town, with its cobblestone alleyways and Venetian homes. Numerous cafés and tavernas sprawl along the waterfront, facing a port that dates back to the Bronze Age. Here you'll find Turkish mosques sitting alongside modern museums, bridging the gaps in culture and time.
Meals included: All, aboard ship
Day 7. Thursday, October 27. Athens, Greece.
Arrive 7 a.m.; depart 5 p.m.
No modern metropolis is more steeped in myth than Athens. This heritage is still very much alive for visitors: ancient stadiums and temples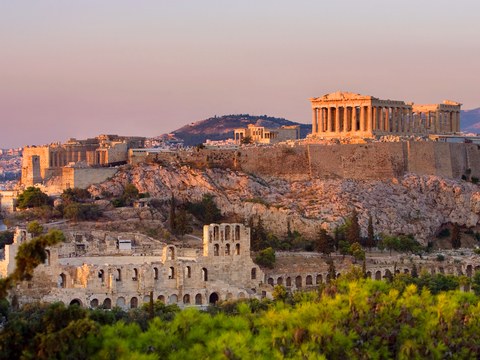 dwell alongside apartment blocks; modern performances are staged in the marble amphitheaters where Greek drama was born, and millennia-old monuments are scattered in the archaeological park that circles the Acropolis.
Meals included: All, aboard ship
Day 8. Friday, October 28. Ephesus, Turkey.
Arrive 7 a.m.; depart 6 p.m.
Ephesus is one of the most legendary cities of the ancient world. St. Paul preached in its Great

Theater, while the facade of the Celsus Library survives as a testament to the city's role as a center of learning and culture. Not far from Ephesus are the remains of the Temple of Artemis (one of the Seven Wonders of the ancient world), which draws pilgrims from around the Mediterranean.
Meals included: All, aboard ship
Days 9 & 10. Wednesday & Thursday, October 29 & 30. Workshop & Istanbul Turkey.
Arrive Istanbul 4 p.m.; overnight; depart 4 p.m.
As we cruise the Dardanelles, we'll have another workshop. The 37-mile long Dardanelles is one of the world's narrowest straits that divides the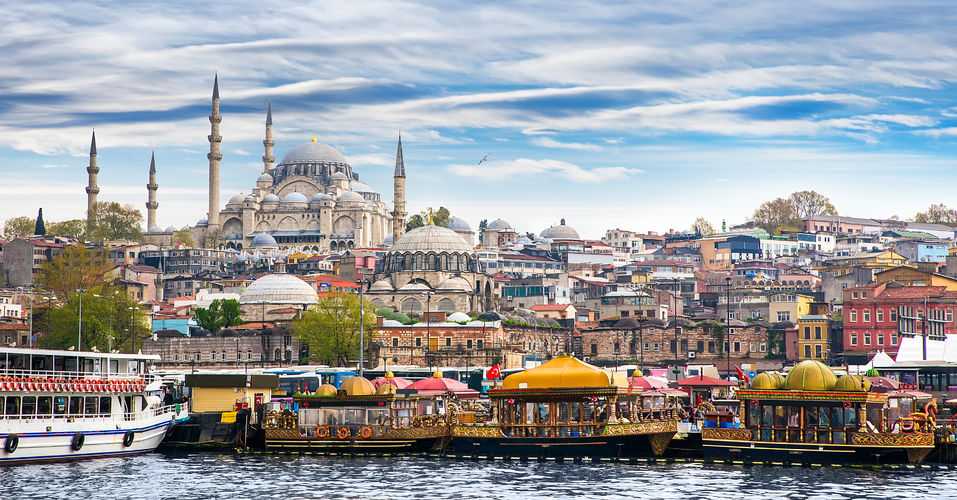 continents of Europe and Asia. We'll then arrive in Istanbul we'll have the opportunity to experience some of its fascinating history. Over the centuries, Istanbul's strategic location attracted many marauding armies—the Greeks, Romans, and Venetians took turns ruling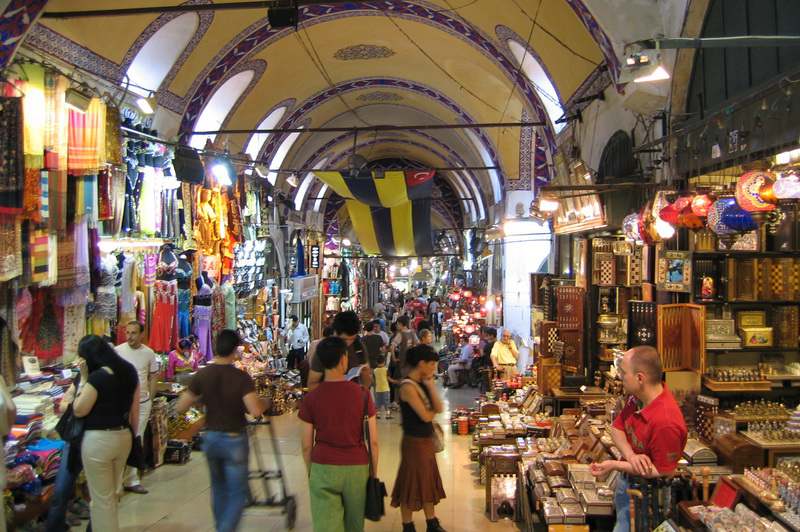 before the Ottomans stormed into town and decided to stay. The fact that the city straddles two continents wasn't its only drawcard—it was the final stage on the legendary Silk Road linking Asia with Europe. Many merchants who came liked it so much that they also decided to stay. In so doing, they gave the city a cultural diversity that retains to this day.
Meals included: All, aboard ship
Day 11. Monday, October 31. Mykonos Greece.
Arrive noon; depart 10 p.m.
Mykonos is one of the most visited of Greece's Cyclades Islands and is known for being a lure for the rich and beautiful. Although a mystique of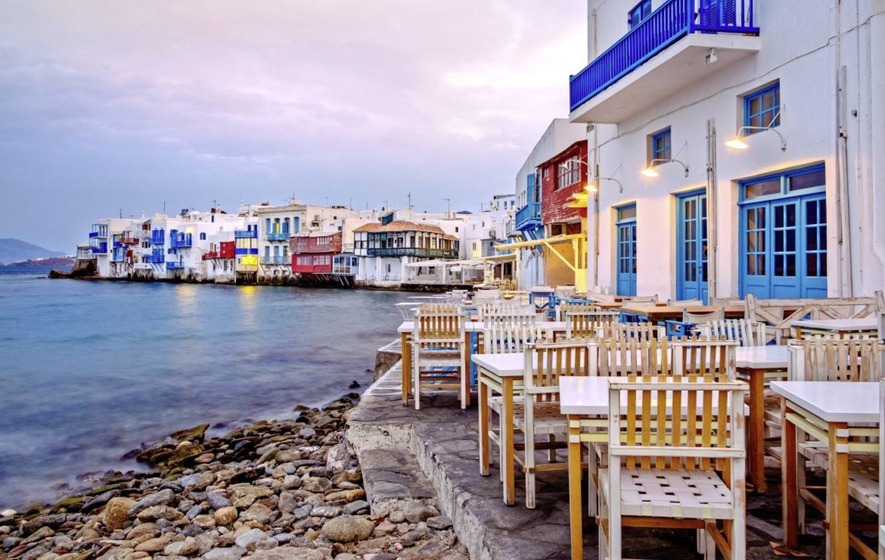 high-living still lingers today, there's lots to see, do, taste, and buy in Mykonos. There's also the simple beauty of Greek windmills, whitewashed houses clinging to the hills, and charming tavernas with terraces open to the sky and the sea air.
Meals included: All, aboard ship
Day 12. Tuesday, November 1. Chania Greece.
Arrive 8 a.m.; depart 5 p.m.
The port of Souda is on the Aegean Sea and is home to a Greek and NATO naval base located three miles from Chania—the second-largest city on Crete, which itself is the largest

of the Greek Islands. Once in Chania, you can visit the historic waterfront with its famous Venetian Harbor dating to the 14th century; or walk along the breakwater to the restored 500-year-old lighthouse. Old Town is easily explored on foot and you can stop at one of the many outdoor cafés or a glass of Cretan red wine.
Meals included: All, aboard ship
Day 13. Wednesday, November 2. At Sea & Workshop.
Today will be another workshop with Jean.
Meals included: All
Day 14. Thursday, November 3. Taormina Italy.
Arrive 8 a.m.; depart 5 p.m.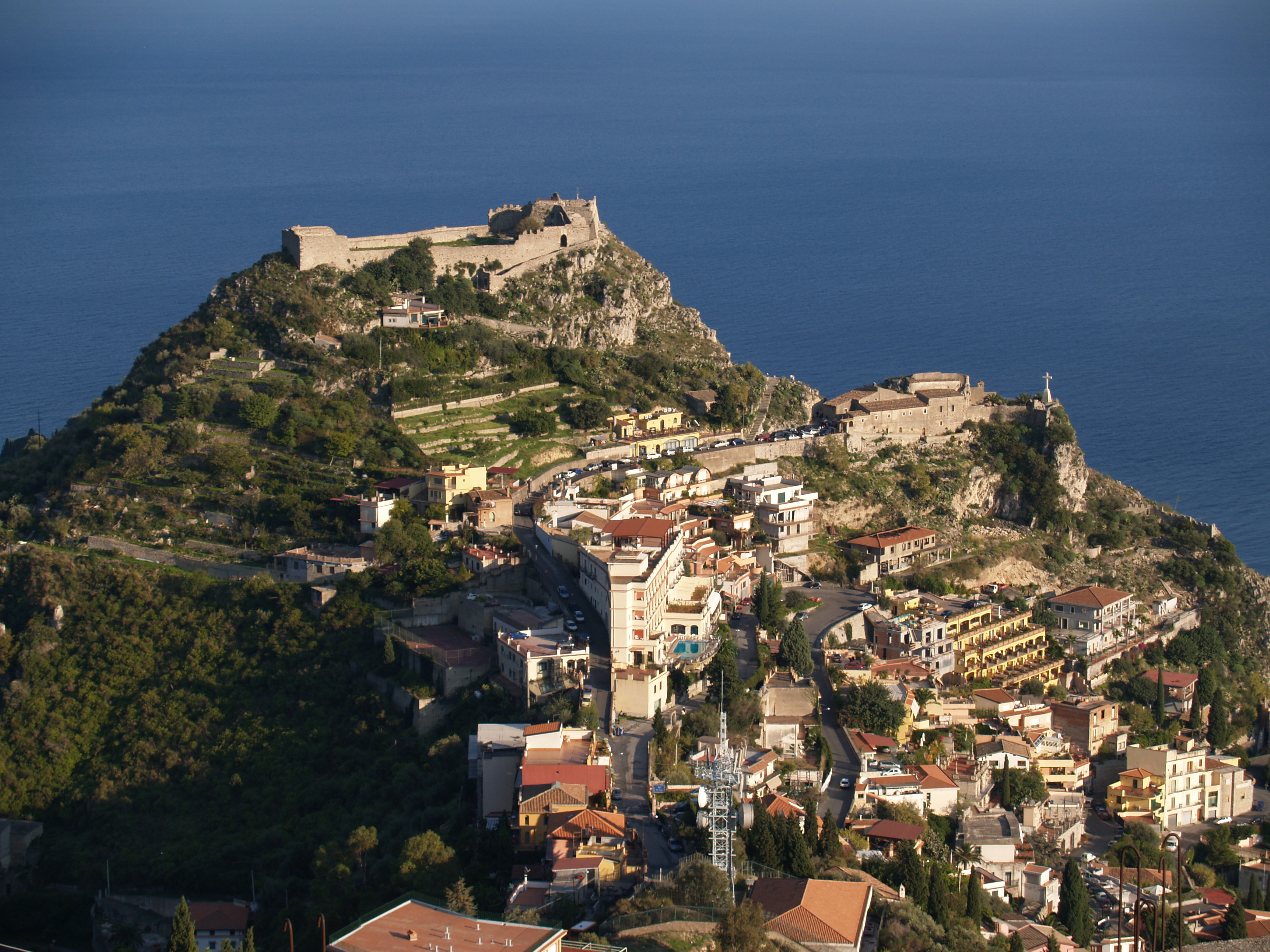 Located on Sicily's east coast, just north of the active volcano Mt. Etna, Taormina has long drawn visitors with its stunning coastal scenery. Founded in the 4th century B.C.E., the town has a compact historic center that's best explored on foot. You can start with a visit to the ancient Greek Theater before shopping and people-watching along the Corso Umberto. A cable car makes it easy to reach the beach at Lido Mazzaró—one of the most picturesque and popular on the island, where you can enjoy the crystal clear water or sip a cold drink at one of the beach bars.
Meals included: All, aboard ship
Days 15. Friday, November 4. Naples Italy.
Arrive 7 a.m.; depart 6 p.m.
Rising behind the wide curve of its bay with Mount Vesuvius and the deep blue sea as a backdrop, Naples enjoys a magnificent natural setting. It is the third-largest city

in Italy after Rome and Milan. Here you'll also have an opportunity for further exploration, such as a visit to the celebrated ruins of Pompeii and Herculaneum, both victims of Vesuvius' devastating 79 C.E. eruption; or take a short ride over to the island of Capri; or visit the delightful town of Sorrento and experience the magnificent scenery of the Amalfi Coast.
Meals included: All, aboard ship
Day 16. Saturday, November 5. Rome Italy—And Depart for Home.
Arrive 7 a.m.
This fabulous journey comes to an end today. You disembark in the morning and be transported (included) to the Rome airport (airport code FCO) for your return home—or wherever your plans may take you!
Meal included: Breakfast, aboard ship
About Jean's Project . . ."Jalusta"
In this class you will learn all you need to know about creating sparkling beadwork which has its own adorned stand to store and display it on! You'll learn the basics of the geometric and unique crystal beading techniques that Jean has developed so that you can mix-and-match to create the exact piece you desire. With a variety of different base and pendant options you'll have the opportunity to combine the elements you prefer and be confident in designing others.
About Your Teacher . . . Jean Power
Jean is an award-winning jewelry designer, writer, and teacher based in London, England. She first began making jewelry in 2001, having already spent many years painting as well as exploring different aspects of fiber and textile arts. While she continues some of these interests, beading is her main love and she tries to use them in conjunction with her other interests.

When not teaching Jean loves working on new designs and has a range of instructions available on her website and her Etsy shop. In addition to many projects and articles published worldwide, Jean is the author of eight books on beading and jewelry making (books 9 and 10 currently are in progress) and was the editor of a beading magazine for four years. Find out more about Jean and her work by clicking here and her fabulous books.

Trip Cost
US$5,475 for a shared hotel room in Venice and shared interior ship cabin (Category L); cabin can be upgraded at additional cost.

Note: On April 20, 2021 Holland America changed the package for this sailing. The new package, as reflected in the above price, includes a $200 credit toward two shore excursions (up to $100 per excursion), beverage package, wi-fi, and a dinner reservation at one of the ship's specialy restaurants. The package is subject to change in the future.

Single supplement: Additional $2,685 for Venice hotel and ship cabin (each based on availability).
Non-beader discount: $150.00 savings
Trip Cost includes:
One night pre-cruise hotel stay at a 4-star hotel in Venice
14-day cruise aboard Holland America's Volendam
All meals aboard the ship; breakfast at the hotel
Transportation from the airport to the hotel in Venice
Transportation from the hotel to the ship in Venice
Transportation from the ship to the Rome airport
Tuition for 3-day workshop with Jean Power

Trip Cost Does Not Include:
Airfare to Venice and from Rome Italy
Meals on day arrive in Venice
Trip insurance
Shore excursions
Kit and supplies for Jean's workshop
To Sign Up & Payment Terms
To guarantee your spot on this trip, send in a $1,000 deposit and complete the on-line registration form. Balance will be due 120 days prior to start of Beadventure (see Conditions & Responsibilities for more information)
Trip Notes . . . IMPORTANT!
COVID Vaccination Requirements
While Beadventures appreciates the excitement and rewards that our trips offer, our number one priority is the health and safety of our travelers. To ensure your safety and peace of mind, Beadventures will require that all travelers be fully vaccinated against COVID-19 at least 14 days prior to departure.
To meet this requirement, you will be asked to provide Beadventures with a copy of your original COVID-19 Vaccination Record Card no later than 14 days prior to the trip's departure. The white card must display your name, type of vaccine, and the date(s) the vaccine was administered. We recommend you also bring it with you should it be needed while on your trip. We also suggest taking a picture of this card to keep for your records as a backup.
Beadventures will update this requirement as the world's circumstances change and make appropriate adjustments as dictated by health standards, protocols, and destinations.
Other Trip Notes . . .
Passport
Check your passport expiration date to make certain it is valid for at least six months beyond the dates of this trip.
Shore Excursions
Each of the ports of call during the cruise have optional shore excursions. You will be able to sign up through Holland America once a cabin is booked; you also can check out other options via websites such as Viator or Trip Advisor. The cost for any shore excursion is not included in the Beadventure.
About Cruising with Beadventure
During the cruise Beadventures leaves the days open so you can take advantage of the shore excursions that are of interest to you. For those that stay on the ship while in port, folks will informally gather to bead, knit, visit or relax; some use it as an opportunity to take advantage of a spa treatment (or two!). On the days the ship is at-sea, we will have our workshops with Jean. In the evening the group will come together for dinner, or if you chose, you can enjoy in-room dining or have dinner at one of the ship's specialty restaurants. We're flexible—you can have as much together time/or on-your-own time as you prefer!
Bead Workshop Gear
Remember to bring your customary bead supplies (beading mat, needles, thread, scissors, magnification). If you need a task light, it must be battery-powered because we will not have electric cords available. Your best option is to have a rechargeable power source for your light (so you don't have to pack lots and lots and lots of extra batteries!).
Trip Insurance
To help protect the investment you are making in your planned travel, you are strongly encouraged to purchase trip insurance.