Workshop is full . . . wait list available!

Join Cynthia Rutledge for a
"Master's Gathering: Exploring the World of Flowers in Beadwork"
October 25 – 30, 2023
La Conner, Washington
If you've been looking for a workshop that would move you beyond the traditional bead project, you've found it. Join internationally-aclaimed teacher Cynthia Rutledge in this exploration of flowers--from their structure to colors and everything in-between--and how to translate all of it into beadwork. This very special workshop is all about techniques, which means there is no kit. The gathering will take place outside of Seattle, WA in the charming waterfront town of La Conner. This workshop is exclusive to Beadventures.
Itinerary
Day 1. Wednesday, October 25. Arrive.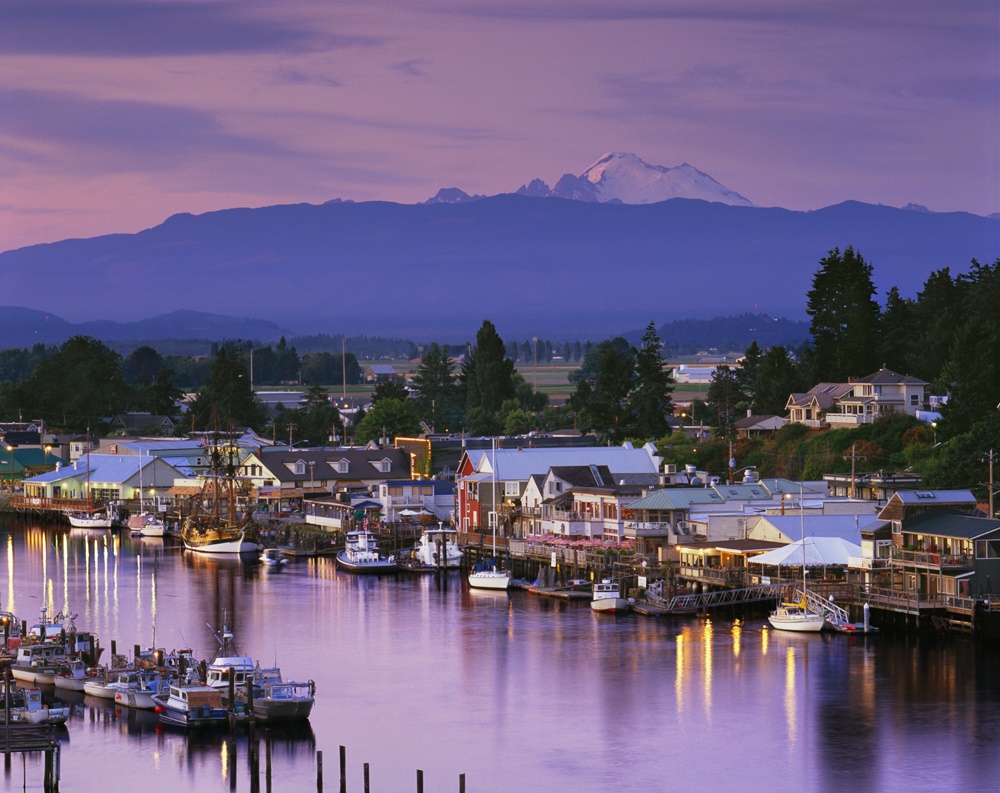 La Conner is 80 miles from Seattle and like many small towns, it is a little off the beaten path – but absolutely worth the short drive through the gorgeous Skagit Valley. Upon arrival you'll settle into your room at the La Conner County Inn (check in time is 4 p.m.) which is located downtown next to the Swinomish Channel. If you arrive early, take the opportunity to explore the many one-of-a-kind boutiques and artisans located nearby.
Day 2. Thursday, October 26. Workshop.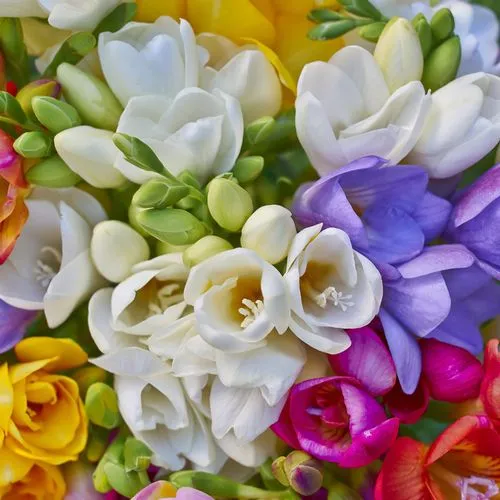 Our workshop will get started at 9:30 a.m. We'll break for lunch (on your own) at one of the many nearby eateries. We'll then work until 4:30 p.m. The evening will be yours to further enjoy La Conner (and our workshop room will be open until 10 p.m. too).
Meal included: Breakfast
Day 3. Friday, October 27. Workshop and Fiber Art Museum Tour.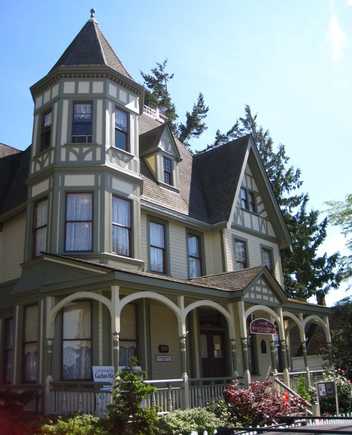 We'll resume our workshop at 9:30 a.m. After our lunch break, we'll take a break to enjoy La Conner, such as a tour of the Pacific Northwest Quilt and Fiber Art Museum, located in the Gaches Mansion.
Meal included: Breakfast
Day 4. Saturday, October 28. Workshop and Some Time to Relax!
Our workshop day again will get underway at 9:30 a.m. and we'll work until early afternoon. You'll be free the rest of the day to further enjoy the charming town of La Conner, or you can continue to work in the classroom on-your-own.
Meal included: Breakfast
Day 5. Sunday, October 29. Workshop and Farewell Dinner.
Workshop all day with a break for lunch. In the evening we'll gather for our "farewell dinner" (included).
Meal included: Breakfast, dinner
Day 6. Monday, October 30. Depart.
Enjoy the morning; check out time is 11 a.m.
Meal included: Breakfast
About our workshop . . . A Master's Gathering: Exploring the World of Flowers in Beadwork
Have you ever looked at one of nature's flowers and asked yourself, could I make a variation of this flower in beadwork? The answer is yes! With that said, Cynthia suspects you next are asking yourself, but how?

Whether you are interested in making flowers from nature or making fantasy flowers, learning how to break down the components, and work out the details to create the flower in beadwork, is exciting.

Exploring the World of Flowers in Beadwork is a master's class designed to excite the creative and design processes by offering the freedom to explore. This workshop is arranged a bit differently than most of Cynthia's other workshops. You will be working in an environment of what Cynthia calls "open workshop" meaning that you each will be working at your own pace and not as a group.

Topics of discussion will include: breaking down the components of a flower and discussing how to proceed; color blending techniques; addition of leaves and vines; scale; shaping inner structures; stitch options to get the right effect; and options for use of the flowers

This is an advanced class and students need to be comfortable with most stitches (i.e. peyote, RAW, CRAW, brick etc.) to allow for greater freedom in designing.
About our Teacher . . . Cynthia Rutledge
Cynthia is a contemporary artist and teacher focusing on beadwork as her medium. She specializes in peyote stitch and off-loom weaving techniques with an emphasis on developing sculptural unsupported shapes in beadwork. Her work has been exhibited in national and international shows and has appeared in Nicolette Stessin's Beaded Amulet Purses, Carol Taylor's Creative Bead Jewelry, and Carol Wilcox Wells' Creative Bead Weaving: A Contemporary Guide to Classic Off-Loom Stitches.

Cynthia writes:
"My attraction to 3-dimensional shapes has created a fascination for me throughout my life and has fueled my creative spirit. My choice of beadwork as a primary medium has followed that same fascination. As my beadwork has evolved, my work seems to always lean towards the building of shapes and forms that are functional and wearable.

The choice to use beads as my medium was primarily influenced by my love of color. Beads reflect and absorb light, hold shape and dimension, and in so doing, offer chameleon-like qualities. It is not always the end result that is the most important to me, however. The process of working with beads and thread is meditative and calming, which allows time for reflection. Engineering each piece is always a challenge that thrills me, as well as giving me the power to make the decisions that need to be made for each piece. The more I experience the wonderful qualities of beadwork, the more I realize my relationship with beads will always be one of learning, experiencing and sharing.

The decision to teach grew from my personal desire to share my love of beads and all the wonderful things that can be created with them. The commitment that I have to teaching stems from my desire to share the knowledge I have gained while developing my own skills in this medium. Ultimately, my mission is to help to keep this art form alive and well."

In early 2016 Cynthia released her first book "Timeless Beadwork Designs," a compilation of 15 gorgeous projects that reflect the beauty with which Cynthia approaches her designs and the generosity with which she teaches. Learn more about Cynthia at her webpage.

The Details
Cost: $725.00
Includes:
Workshop tuition for three days of instruction
All breakfasts and farewell dinner
Does Not Include:
Lodging
Transportation to and from the retreat
Lunches, other dinners
Workshop supplies
To Sign Up / Payment Terms
Space is limited. To hold your spot, complete the on-line registration form and pay a $400 deposit. Balance will be due 90 days prior to start of the retreat (see Conditions & Responsibilities for more information).
About Lodging
You will individually book your room by contacting the La Conner Inn ( 360-466-3101) or via email (frontdesk@laconnercountryinn.com) and tell them you are attending the Beadventure retreat. The rates will be the following plus taxes and fees:
Two Double beds $149 per night / $159 per night Friday, Saturday
King bed $169 per night / $179 per night Friday, Saturday
Retreat Notes . . .
This is a class for advanced beaders (it is not a class with a kit and step-by-step instructions). Students should be comfortable with stitches such as peyote, RAW, CRAW, and brick.
As the date draws closer, Cynthia will provide information about what supplies to bring and what she will have available.
Bring your typical beading "infrastructure" (bead mat, task light, magnification, etc.)