Italy with Monica Vinci & Maggie Meister
August 31 – September 13, 2023
Florence ~ Arezzo & its Antique Market ~ Chianti ~ Siena ~ Rome

All Beadventures to Italy are special—but this one is very, very special! Not only will you experience the beauty of Tuscany during your 14-day adventure, you'll also have a workshop with one of Italy's star artists—Monica Vinci!
You'll arrive in Florence and then take the train to Arezzo in time for its incredible, world-famous antique market. You'll then travel to a lovely country inn nestled on top of a rolling hill amidst olive trees and grape vines, which will be our base as we tour Florence, Siena, and the Tuscany valley.
Itinerary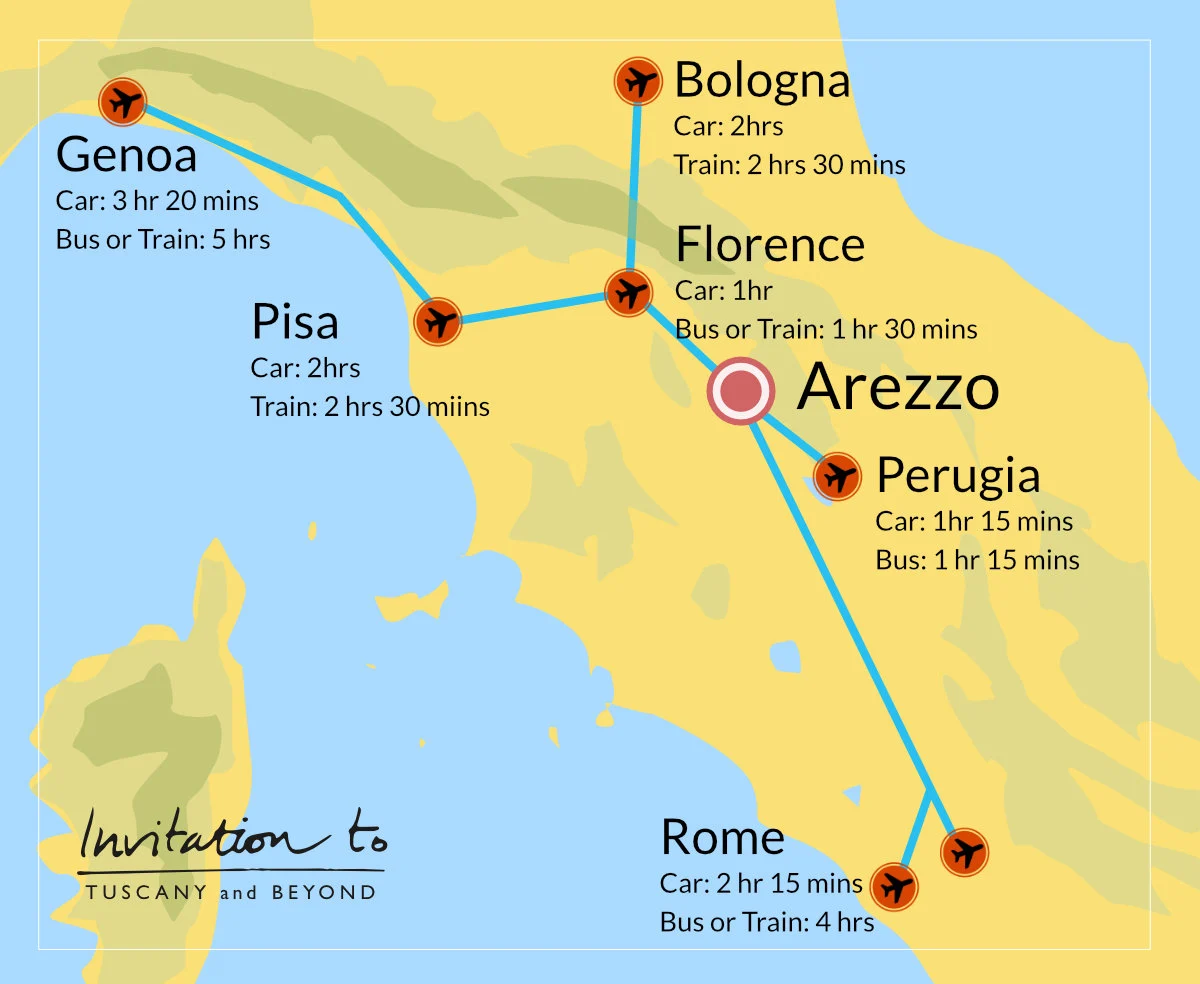 Day 1. Thursday, August 31. Arrive in Florence.
Today you'll arrive in Florence (airport code FLR) where we'll stay the night. Because travelers will arrive at various times throughout the day, you will be free to explore Florence on your own or rest up. Since everyone will be tired, dinner will be on your own tonight.

Day 2. Friday, September 1. Travel to Arezzo.
In the morning we will depart via train for Arezzo, one of the wealthiest cities in Tuscany. Our home will be a hotel near the historic city center. After settling into our rooms, we will have lunch, get an introduction to Arezzo, and enjoy a group dinner.
Meals included: Breakfast, lunch, dinner
Day 3. Saturday, September 2. Arezzo Antique Market.
The market is one of the largest in Italy. You'll be able to stroll the streets for antique, vintage, and modern items among the 500 exhibitors and about 100 little shops. The fair takes advantage of the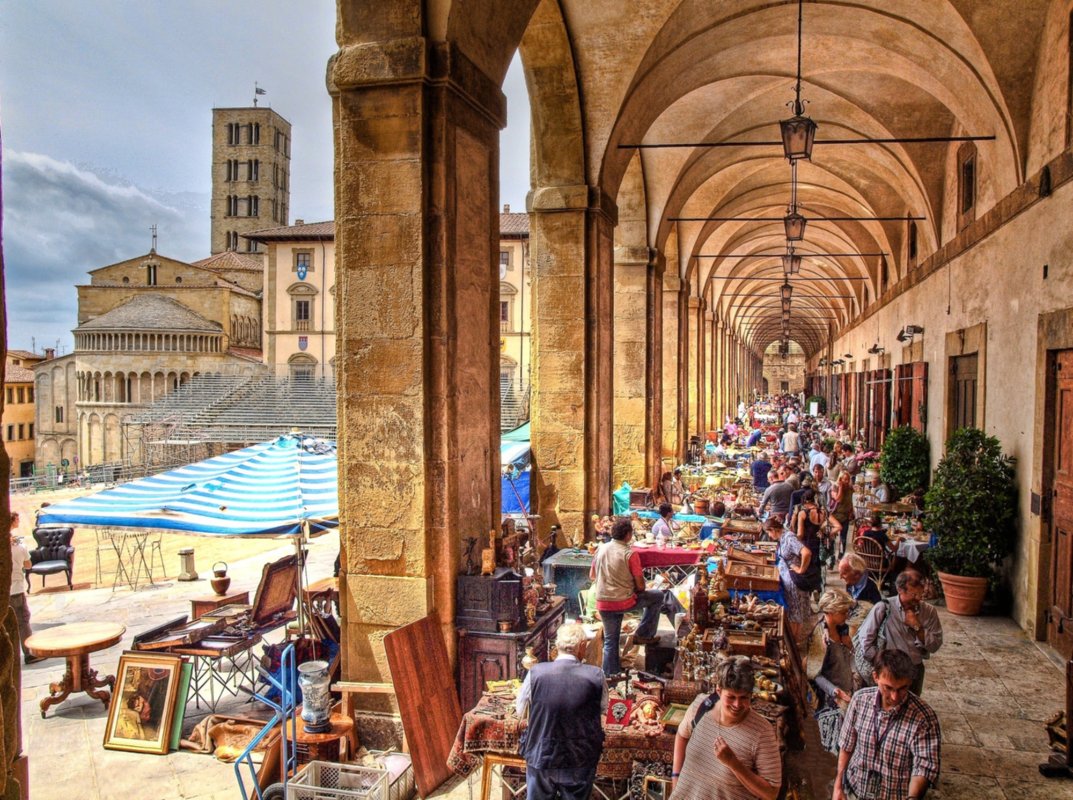 extraordinary scenery of Piazza San Francesco, Piazza Grande, and the Logge del Vasari, but the stalls spread over the side alleys and squares across the historic center, transforming the character of the city for the two days of the Antique Market. In the evening we will meet up for dinner—and talk about our great finds!
Meals included: Breakfast, dinner
Day 4. Sunday, September 3. Travel to Tuscany.
In the morning you'll be on your own to further explore the Antique Market or the town of Arezzo. In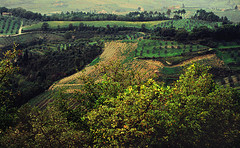 late afternoon, we will travel by train to Tuscany, enjoying the Italian countryside, then make our way to our lovely country inn. We'll get settled, relax, and in the evening enjoy dinner.
Meals included: Breakfast, dinner
Day 5. Monday, September 4. Tour Florence.
Following breakfast we will travel to Florence via private transport. Maggie has arranged a tour of Arte della Seta Lisio Foundation, which was founded to keep alive the art of hand-weaving in silk. After the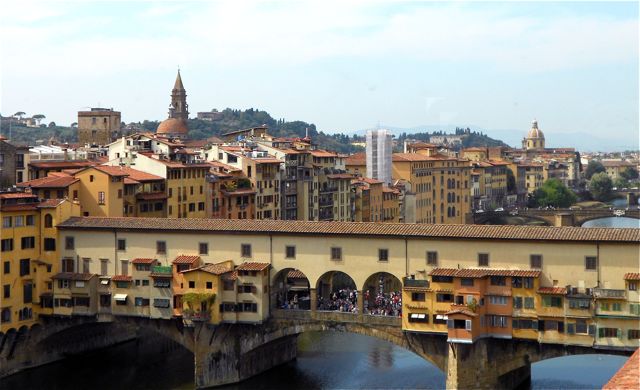 tour, we will have lunch at a local restaurant. We'll then visit the Palazzo Pitti to view its Costume Gallery where we will see the history of Italian fashion throughout history up until the 20th century. We will return to our villa in late afternoon and greet our guest instructor, Monica Vinci, who will join us for dinner. Monica hails from Pisa area and will be teaching a workshop over the next two days. Her work is very rich, lush, unique and her insight into the area is priceless.
Meals included: Breakfast, lunch, dinner
Day 6. Tuesday, September 5. Workshop with Monica.
After breakfast our workshop with Monica will get underway! We will break for lunch and then resume the workshop until late afternoon.
Meals included: Breakfast, lunch, dinner
Day 7. Wednesday, September 6. Workshop Continues.
After breakfast our workshop with Monica will continue. We will break for lunch and then resume until late afternoon.
Meals included: Breakfast, lunch, dinner
Day 8. Thursday, September 7. A Very Special Visit to Siena.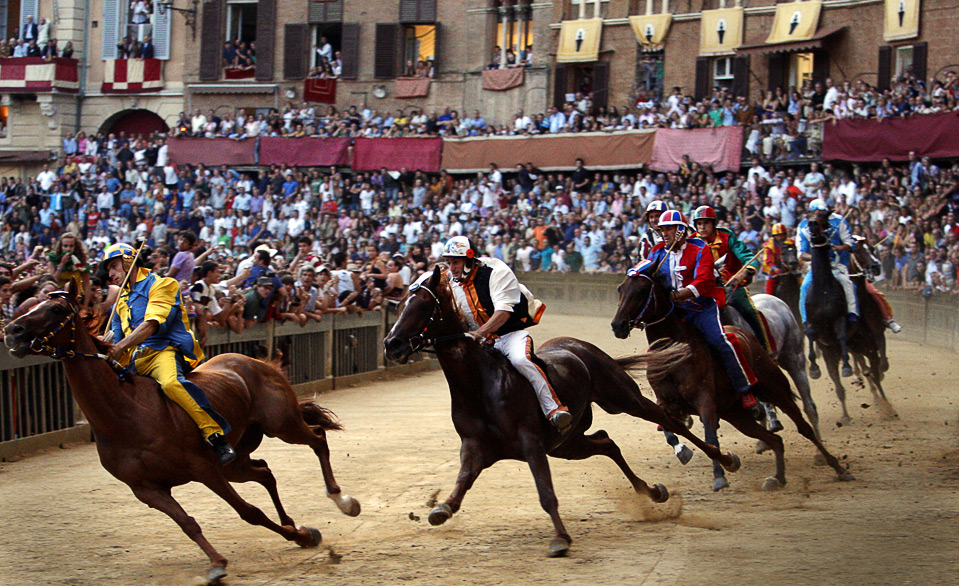 This tour is one of Maggie's favorites! After breakfast we will travel via private transport to the hilltop town of Siena, where we will meet author Dario Castagno for a unique presentation on the Palio and a tour of his Contrada. You'll learn that the Palio is not just a horse race, but a cultural phenomenon. After lunch at a lovely local restaurant, there will be free time to explore the city.
Meals included: Breakfast, lunch, dinner
Day 9. Friday, September 8. Back to Florence.
One day in Florence is not enough! After breakfast we will be off to Florence via private transport to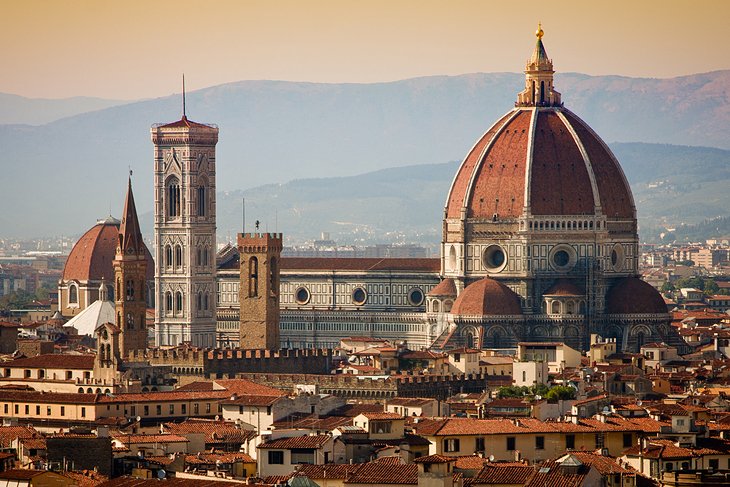 meet up with Leo, our incredible guide, for a morning tour of this gorgeous city. After the tour we'll enjoy lunch, visit some of Florence's markets, and further explore this fascinating city.
Meals included: Breakfast, lunch, dinner
Day 10. Saturday, September 9. Chianti Wine Region Tour.
Not only is Dario Castagno an author and ambassador for his Contrada, he also guides tours of the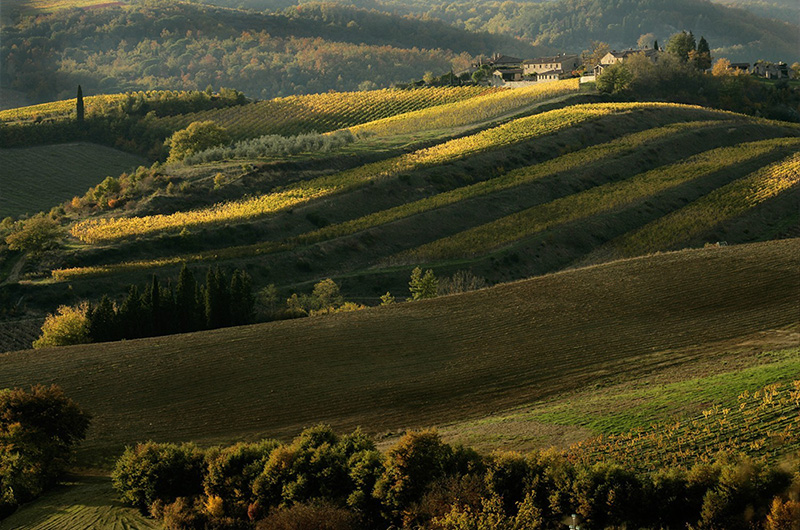 Chianti region! During his off-the-beaten path itinerary, he will share not only the history but also the soul of this ancient and civilized region—as well as its world-famous wines!
Meals included: Breakfast, lunch, dinner

Day 11. Sunday, September 10. Travel to Rome.
After lunch we will travel by train to Rome. We'll then settle in our hotel located near the Pantheon, which is a wonderful area for sightseeing, shopping, and history.
Meals included: Breakfast, dinner
Day 12 & 13. Monday & Tuesday, September 11 & 12. Experience Roma!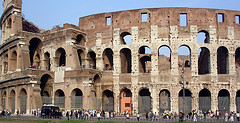 Over these two days you will visit the Villa Giulia Etruscan Museum for a tour of its beautiful jewelry exhibit (you'll get great insight into inspiration for much of Maggie's jewelry!). The rest of the time is yours to tailor to your interests. A great way to get an "introduction" to the city is the "hop-on-hop-off" bus or Maggie will be glad to make suggestions about popular sites to see (including how to make reservations to the Vatican (VERY IMPORTANT to do before you depart on your trip!). Or there's always the two bead stores located in the Pantheon area!
Meals included: Breakfast, dinner
Day 14. Wednesday, September 13. Depart for home.
All good things must come to an end. Today you'll depart Rome for for home—or wherever your next adventure may take you!
Important Note About Itinerary:
We are continuing to fine tune the above itinerary and budget for this trip. As a result, there may be additions and other tweaks as we work through the details. Be assured that any changes will maintain--if not enhance--the quality of your travel experience!

About your project . . .
Monica is designing a special project for this visit to her homeland. Check back for details!
About Monica Vinci, your workshop instructor . . .
"I was born on the island of Sardinia and now lives in the city of Pisa, Italy. When I was a child, my mother and my grandmother taught me to crochet, knit, embroider, and build Sardinians baskets.

During my pregnancy, I found I loved working with beads—first with Swarovski elements, then I learned peyote stitch, bead embroidery, soutache embroidery, and macramé. Whether a simple or more elaborate creation, I make my jewelry trying to reach perfection and taking care of the smallest details.

Following the birth of my son I decided to dedicate herself to his upbringing and it was then that I fell in love with beads. Gradually, beading became an incredible passion. I began publishing in Italian and foreign magazines, as well as teaching. I have created a large studio in my house where I teach classes at as well as at various shows in Italy and abroad.

My greatest satisfaction is to see my students making success and creating magnificent pieces. At my workshops, I try to convey all my little secrets that I have acquired over the years. Never stop learning!!! I'm self-taught and I always want to learn new techniques and transmit my knowledge to others. You always have goals in your life, and they are always the most important stimulus for creativity! – Monica Vinci
About Maggie Meister, your tour leader . . .
"The love of ancient history, color and patterns have followed me throughout my life and my designs have come to fruition during the time my family and I lived in Italy. In looking back, beads have always been a part of my life – from playing with Mardi Gras beads or collecting semi-precious stones as a young girl to my love of ancient and ethnic jewelry as I became older. Today seed beads have become the medium I use to translate my sources of inspiration into personal designs for adornment.

When living in Naples, Italy, I was surrounded by ancient history. The fragments of Roman columns, mosaics, and frescoes are my inspiration and I am grateful for those "ancient voices." Translating these voices into designs fills my days with joy and wonder and I cherish my "connection" with the past. Beading is a way for me to share this wonderful experience and bring those voices of the past into the present." -- Maggie Meister

Maggie has taught around the United State and in Europe and leads Beadventures to Italy each year. Her book, "Classical Elegance," was released in August 2011. Her work was featured in the October 2012 issue of Ornament magazine and Maggie was a 2013 "Designer of the Year" for Beadwork Magazine.

Trip Cost
Estimated at 4800 Euros (click here to convert currency)
Single supplement (based on availability) Estimated at an additional 1500 Euros
To Sign Up
To guarantee your spot on this trip, send in a $1,000 deposit and completed registration form after reviewing Beadventures' Conditions & Responsibilities information. Final payment will be due 120 days prior to the start of the trip.
Trip Cost Estimated to Include:
All lodging
80% of meals
Ground transportation for the itinerary's activities
Private guide in Florence
Private guide in Sienna
Private guide in Arezzo
Private tour of Chianti region
Entrance fees to all sites on the itinerary
Workshop with Monica
Italian-speaking tour leader
Tips
Trip Cost Estimated to Not Include:
Airfare to and from Rome
Workshop kit
20% of meals
Alcoholic beverages
Costs of a personal nature (i.e. laundry, telephone calls)
Other customary beading supplies (i.e. task lighting, beading mat, etc.)
Travel insurance
Trip Notes . . . IMPORTANT!
COVID Travel Requirements
We will watch how the requirements unfold between now and the start of our trip to know what vaccination/testing requirements will be in place. Be assured that Beadventures' number one priority will be the health and safety of its travelers and we will follow any requirements in place at that time.
Travel Insurance
You are making a big investment in your upcoming travel. In spite of all your planning, travel can be unpredictable--from cancelled flights to last minute illness. To help protect the investment you are making in your upcoming trip, you are strongly encouraged to purchase trip insurance. Research options by clicking here.
Fitness level
There is a great deal of walking on this trip, much of it up and down hills, on uneven cobblestone streets, as well as stairs as most places do not have elevators. Porter service or elevators are not always available in hotels, so you need to be able to personally handle your luggage. As a result, this trip is not for those that have difficulty walking or other mobility issues.
Supplies for Monica's Workshop
Bring your customary supplies, bead mat, magnification, and a battery-powered task light (preferably one that can be charged from an external source; otherwise you'll need to bring lots of extra batteries). You will not have access to electrical power to run a typical task light during class.