Trip is full--waitlist available!

Cruise the Magic of Iceland with Cynthia Rutledge!
June 21 - July 6, 2022
Copenhagen, Denmark ~ Akureyri, Isafjordur, Reykjavik & Djupivogur, Iceland ~ Bergen & Alesund, Norway ~ Inverness and Edinburgh, Scotland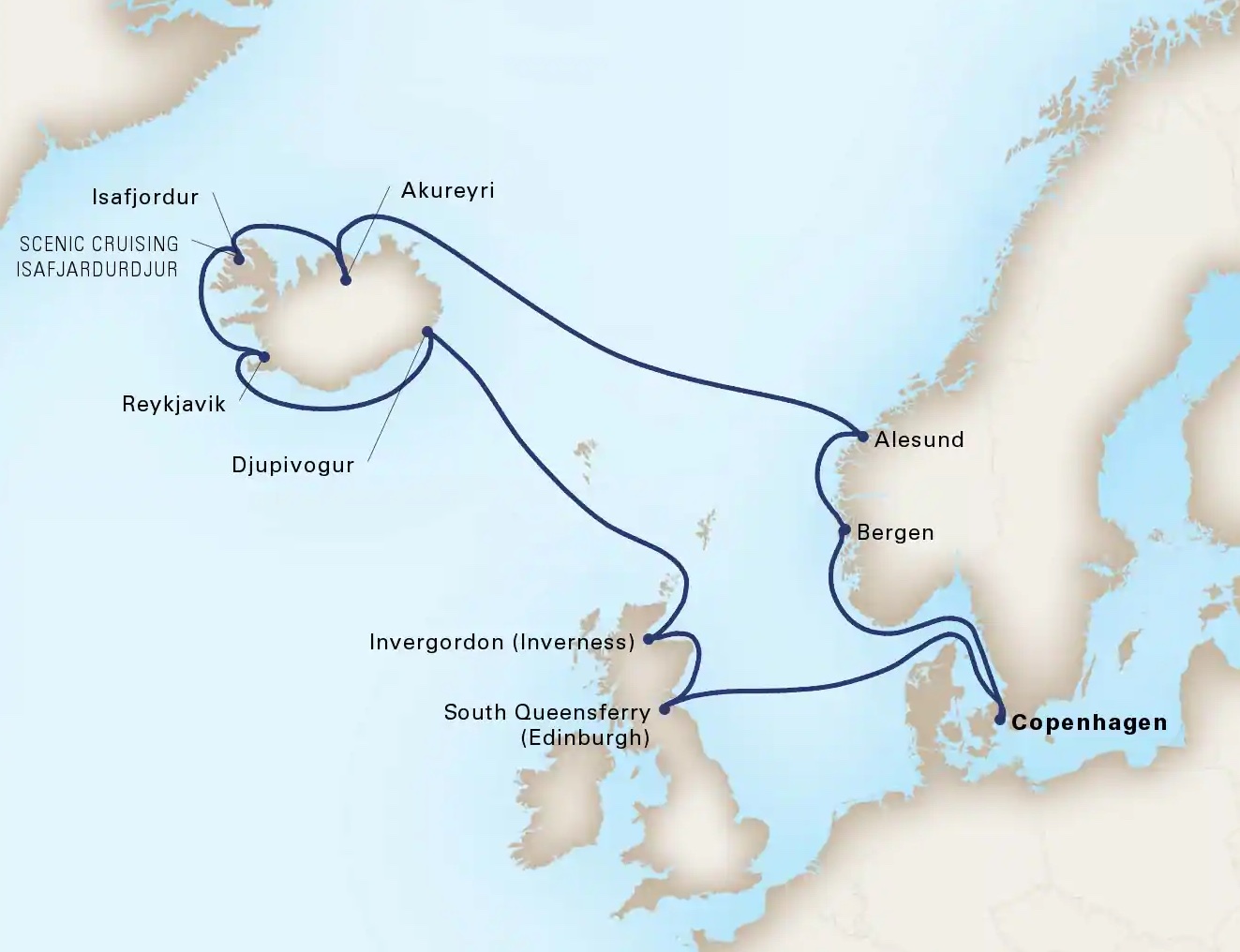 Iceland is a country of extreme geological contrasts. Widely known as "The Land of Fire and Ice," it is home to some of the largest glaciers in Europe, and some of the world's most active volcanoes. It's also the land of light and darkness. Long summer days with near 24-hours of sunshine are offset by short winter days with only a few hours of daylight.
The good news for many is that this 14-day cruise is during the summer and you'll experience those long days--it actually gets underway on summer solstice (June 21st), the longest day of the year! During the 14-night cruise, you'll visit four towns and cities in Iceland, two in Norway, and two in Scotland, each with their own dramatic landscape and history. We'll also have three workshop days (while we are at-sea) with Cynthia during which she will teach a brand new project that is inspired by this Beadventure!
Itinerary
Day 1. Tuesday, June 21. Arrive in Copenhagen.
Today you'll arrive in Copenhagen, Denmark (airport code CPH). The day will be free so you can rest-up and/or venture out and tour this lovely city where there's lots to see and do.

Some say Copenhagen is one of the easiest European capitals to fall in love with. The sights of old buildings, cobbled streets, and the tower- and turret-dotted skyline lend fairy-tale charm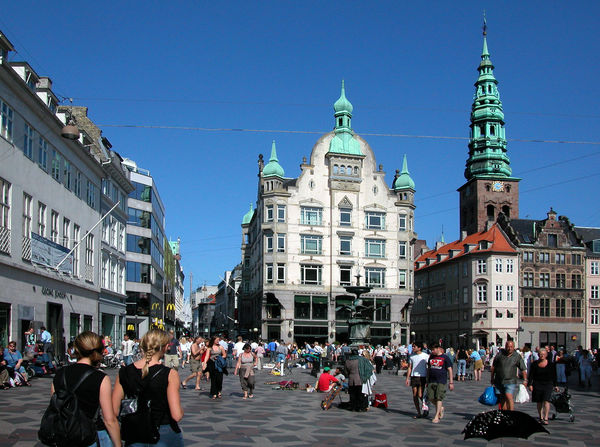 (after all, this was the home of author Hans Christian Andersen). But at the same time Copenhagen is a thoroughly modern city with international clout. Restaurants around the world draw inspiration from the New Nordic cuisine pioneered by Noma and other Copenhagen restaurants, while Danish design from this century and the last is universally admired and coveted. Urban planners visit to try to work out just how the city remains so livable and yet so functional, and despite its wealth of old buildings, Copenhagen's not locked in the past with incredible examples of modern architecture. If you arrive early, it will be easy to find things to do in Copenhagen where you can explore on foot or by excellent public transport; everyone speaks perfect English; and the food is fresh and innovative.
Because your fellow travelers will be arriving at different times throughout the day, no "official" dinner is planned; however there will be an informal gathering to enjoy dinner!
Day 2. Wednesday, June 22. Anchors Aweigh!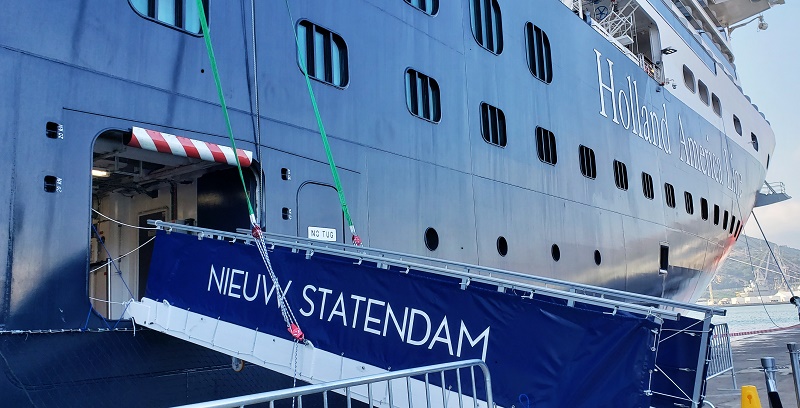 The morning will be yours to further explore Copenhagen. We'll board the ship, the Nieuw Statendam, mid-day after which you'll be able to settle in your cabin and familiarize yourself with the ship. We'll meet up on deck for a send-off as the ship sets sail at 4 p.m.
Day 3. Thursday, June 23. At Sea & Workshop.
Today we'll be at sea, which means it's a perfect day to have our first project with Cynthia!
Days 4. Friday, June 24. Bergen Norway.
Arrive 8 a.m.; depart 5 p.m.


Bergen, Norway's second-largest city, is one of the most popular ports of call on a cruise up the fjords. Step off the ship into the medieval Bryggen wharf area, a UNESCO World Heritage Site since 1979, where small boats line the harbor and wooden gabled buildings stand proud along the waterfront. Bergen's rich maritime tradition goes back nearly 1,000 years, including the years the town played an important part in the Hanseatic League, the trading empire that dominated maritime commerce in the region between the 14th and 18th centuries. The city is one of Europe's oldest settlements, and its cobblestone streets and narrow alleyways lead to emerald-green parks, medieval cathedrals and stone fortresses that kept enemies at bay centuries ago. It's also very walkable, with historic buildings and excellent markets selling everything from fish and produce to trinkets and souvenirs.
Day 5. Saturday, June 25. Alesund, Norway.
Arrive 7 a.m.; depart 4 p.m.
Ålesund is a quaint fishing town of approximately 45,000 in western Norway, which has been called Norway's most beautiful city. A fire in 1904

destroyed much of it, resulting in the town being rebuilt in the Art Nouveau style—also known as Jugendstil—that was popular around the turn of the 20th century. The colorful buildings feature castle-like turrets and spires with intricate facades of ornamental flowers, gargoyles and Viking-inspired decorations. Bordering the Norwegian Sea, this area is also famous for its mountain ranges and fjords. Nearby is the Geirangerfjord, a UNESCO World Heritage Site known for its beautiful waterfalls. It also is home to Atlanterhavsparken, or the Atlantic Sea Park, one of the largest aquariums in Europe.
Day 6. Sunday, June 26. At Sea and Workshop!
Today we'll again take advantage of a day at sea for another workshop with Cynthia.
Day 7. Monday, June 27. Akureyri, Iceland.
Arrive 10 a.m.; depart 6 p.m.
Often described as the capital of north Iceland, the country's second-largest city is both vibrant, pretty, and serves as an ideal hub for exploring the incredible landscape that surrounds it.

Located at the head of a nearly 40-mile fjord and surrounded by snow-streaked mountains, Akureyri was originally settled in the 9th century and was first officially mentioned as a city in the 16th century. Today it boasts a population of around 17,000, a scenic harbor, and an array of interesting shops, buzzy cafés, and upscale restaurants. Its main sights include the Akureyri Church, a wonderful botanical garden (founded in 1912), and the fascinating Akureyri Museum. From here it's possible to explore some of the country's most memorable landscapes, where you'll find several museums (including the Icelandic Folk and Outsider Art Museum), fishing villages like Grenivík, and plenty of dramatic mountain scenery. Farther afield are the island of Grímsey, the volcanic wonderland of Lake Mývatn, and a whole host of waterfalls, gorges, churches and saga sites.
Day 8. Tuesday, June 28. Isafjordur, Iceland.
Arrive 8 a.m.; depart 4 p.m.


Bordered on three sides by dramatic mountains that form a natural harbor, the idyllic town of Ísafjörður, with a population of 2,600, serves as a charming exploration hub for the surrounding Westfjords peninsula. Settled since the 16th century and traditionally dependent on fishing as its main source of income, its streets are today lined with old wooden houses interspersed with occasional shops, restaurants, and cafés. Ísafjörður offers plenty to do, from visiting local museums, to hiking, biking and kayaking around the town and harbor.
Days 9 & 10. Wednesday & Thursday. June 29-30. Reykjavik, Iceland.
Arrive 8 a.m.; overnight; depart 4 p.m.


Laid-back and effortlessly cool, it is said that the world's most northerly capital is like nowhere else on earth. With geothermal water pumping through its veins and a staggering backdrop of gnarly lava fields, majestic glaciers, and rainbow-colored houses, Reykjavík is famous for its natural wonders and dramatic scenery. But what is less well known is that the diminutive Icelandic city has cultural offerings to rival many destinations twice its size.

Explore the world-class museums and art galleries during the day, then enjoy the evening hours in cozy cafés and bars. A thriving food scene showcases traditional Nordic cuisine, as well as modern and international trends, and the city's creative output is in high gear with internationally acclaimed designers, musicians, and artists.
Day 11. Friday, July 1. Djúpivogur, Iceland.
Arrive noon.; depart 6 p.m.
Djúpivogur, a quiet fishing village with fewer than 500 residents, sits on the eastern coast of Iceland and dates back to the days of the Vikings.

Despite the fearsome reputation of those who first established Djúpivogur, today what draws visitors to this remote corner of the country is its dramatic natural setting. Located on Berufjörður, it is near stunning natural wonders like the Hofellsjökull Glacier and the Valley of Waterfalls. Wherever you journey in the region, you'll come upon stunning vistas and a landscape shaped by glaciers and geothermal activity. The village itself is home to intriguing sites like Langabúð, a log house built in 1790 that now houses artifacts related to Iceland's long-held folk traditions. You can also journey to nearby Papey Island and meet some of eastern Iceland's seabird population that includes cute and quirky puffins.
Day 12. Saturday, July 2. At Sea & Final Workshop!
Today will be our final workshop day.
Day 13. Sunday, July 3. Invergordon (Inverness) Scotland.
Arrive 7 a.m.; depart 4 p.m.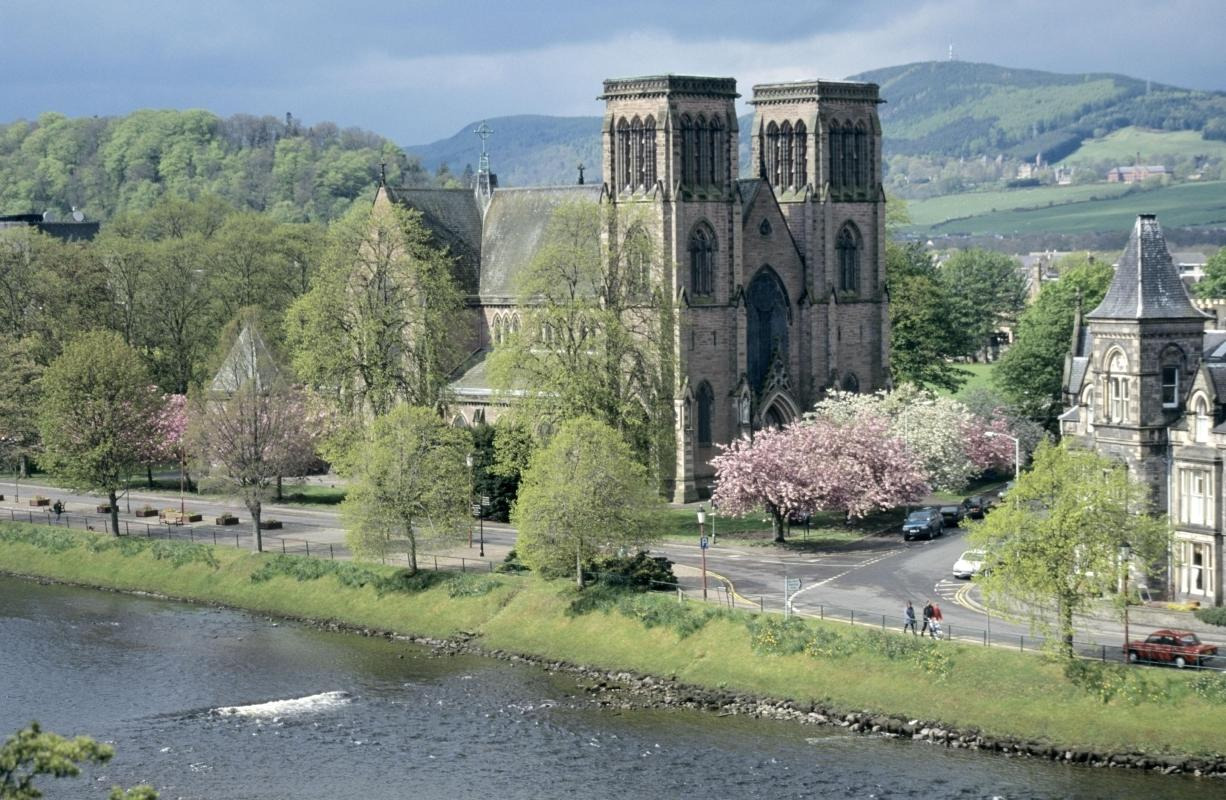 The port of Invergordon is only a short drive from charming villages such as Fortrose with its ancient cathedral ruins or Rosemarkie where the Groam House Museum will show you the remarkable prehistoric art of Scotland's aboriginals, the Picts. Inverness is considered the Highland capital and, while a very small city by international comparisons, it does offer a lot of opportunities to enjoy and be entertained. Just outside Inverness is a trove of Scottish and Celtic history, myth, and natural beauty amid unspoiled glens, mountains, lochs, rivers, and more.
Day 14. Monday, July 4. South Queensferry, (Edinburgh) Scotland
Arrive 8 a.m.; depart 4 p.m.
History was made in this port, just across the Firth of Forth from Rosyth, when the future Queen Margaret of Scotland arrived around 1071. Her devout religious attitude established "Queen's Ferry" as the place for pilgrims from abroad to alight on their way to St. Andrews—Scotland's ecclesiastical capital in the Middle Ages. Margaret's legacy continues less than a dozen miles away at Edinburgh Castle. A key attraction up on the castle's rock is St. Margaret's Chapel, believed to be the oldest section of the fortifications and the place where she worshipped.
There's more to Scotland's capital than the

Castle, though. Edinburgh proudly displays multiple exhibits on national and international scientific achievement at the National Museum of Scotland, as well as some fantastic works of visual art at the National Galleries of Scotland. South Queensferry's moorings are also within easy striking distance of Scotland's largest metropolis: the city of Glasgow. Transformed in many ways since the post–WWII days when it had a reputation for grime and crime, the city is among the most vibrant in the U.K.
Day 15. Tuesday, July 5. Final Day at Sea!
Another day to relax and do as you want (no doubt there will be some informal beading), and time to get your belongings organized for disembarking the ship tomorrow.
Day 16. Wednesday, July 6. Disembark in Copenhagen.
The ship will be in port by 7 a.m. and you will disembark that morning (transportation from the ship to the airport is included). It will be time to bring to a close a great two weeks as you head home—or on toother adventures you may have planned!
About Your Teacher . . . Cynthia Rutledge
Workshop Project . . .
Cynthia will be designing a project inspired by this Beadventure. Check back for details!
About our Teacher . . . Cynthia Rutledge
Cynthia is a contemporary artist and teacher focusing on beadwork as her medium. She specializes in peyote stitch and off-loom weaving techniques with an emphasis on developing sculptural unsupported shapes in beadwork. Her work has been exhibited in national and international shows and has appeared in Nicolette Stessin's Beaded Amulet Purses, Carol Taylor's Creative Bead Jewelry, and Carol Wilcox Wells' Creative Bead Weaving: A Contemporary Guide to Classic Off-Loom Stitches.

Cynthia writes:
"My attraction to 3-dimensional shapes has created a fascination for me throughout my life and has fueled my creative spirit. My choice of beadwork as a primary medium has followed that same fascination. As my beadwork has evolved, my work seems to always lean towards the building of shapes and forms that are functional and wearable.

The choice to use beads as my medium was primarily influenced by my love of color. Beads reflect and absorb light, hold shape and dimension, and in so doing, offer chameleon-like qualities. It is not always the end result that is the most important to me, however. The process of working with beads and thread is meditative and calming, which allows time for reflection. Engineering each piece is always a challenge that thrills me, as well as giving me the power to make the decisions that need to be made for each piece. The more I experience the wonderful qualities of beadwork, the more I realize my relationship with beads will always be one of learning, experiencing and sharing.

The decision to teach grew from my personal desire to share my love of beads and all the wonderful things that can be created with them. The commitment that I have to teaching stems from my desire to share the knowledge I have gained while developing my own skills in this medium. Ultimately, my mission is to help to keep this art form alive and well."

In early 2016 Cynthia released her first book "Timeless Beadwork Designs," a compilation of 15 gorgeous projects that reflect the beauty with which Cynthia approaches her designs and the generosity with which she teaches. Learn more about Cynthia at her webpage.

Trip Cost
$4,195 based on a shared hotel room in Copenhagen and shared interior ship cabin (Category L). Cabin can be upgraded for an additional cost (oceanview cabin starts at +$800 more per person; verandah cabins start at $1,200 to $1,500 per person more, based on ship location).

Single supplement: Additional $2,550 for solo interior cabin and single hotel room

Trip Cost includes:
One night pre-cruise hotel stay in Copenhagen
14-night cruise aboard Holland America's Nieuw Statendam
All meals aboard the ship
Transportation from the hotel to the ship in Copenhagen
Transportation from the ship to the Copenhagen airport
Tuition for workshop with Cynthia Rutledge
Trip Cost Does Not Include:
Airfare to/from Copenhagen
Meals the day of arrival in Copenhagen
Trip insurance (highly recommended)
Shore excursions that you chose
Supplies/kit for Cynthia's workshop
To Sign Up & Payment Terms
To guarantee your spot on this trip, send in a $1,000 deposit and complete the on-line registration form. Balance will be due 120 days prior to start of Beadventure (review Conditions & Responsibilities for important information)
Trip Notes . . . IMPORTANT!
COVID Vaccination Requirements
While Beadventures appreciates the excitement and rewards that our trips offer, our number one priority is the health and safety of our travelers. To ensure your safety and peace of mind, Beadventures will require that all travelers be fully vaccinated against COVID-19 at least 14 days prior to departure.
To meet this requirement, you will be asked to provide Beadventures with a copy of your original COVID-19 Vaccination Record Card no later than 14 days prior to the trip's departure. The white card must display your name, type of vaccine, and the date(s) the vaccine was administered. We recommend you also bring it with you should it be needed while on your trip. We also suggest taking a picture of this card to keep for your records as a backup.
Beadventures will update this requirement as the world's circumstances change and make appropriate adjustments as dictated by health standards, protocols, and destinations.
Other Trip Notes . . .
Passport
Check your passport expiration date to make certain it is valid for at least six months beyond the dates of this trip.
Shore Excursions
Each of the ports of call during the cruise have optional shore excursions, the cost of which is not included in your Beadventure. You will be able to sign up through Holland America once a cabin is booked for you; you also can check out other tour options via websites such as Viator or Trip Advisor.
Bead Workshop Gear
Remember to bring your customary bead supplies (beading mat, needles, thread, scissors, magnification). If you need a task light, it must be battery-powered because we will not have electric cords available. Your best option is to have a rechargeable power source for your light (so you don't have to pack lots and lots and lots of extra batteries!).
Trip Insurance
To help protect the investment you are making in your planned travel, you are strongly encouraged to purchase trip insurance.