Cruise Japan & China with Cynthia Rutledge
Shop beads in Hong Kong ~ Visit Toho Beads ~ Experience beautiful Asia
March 8 – 27, 2021
Japan: Hiroshima ~ Nagasaki ~ Kanazawa ~ Sakaiminato ~ Hakata ~ Kagoshima ~ Tokyo
China: Hong Kong ~ Shanghai
South Korea: Pusan

More spots have been added--join us!

The most interesting thing happened with this trip. Cynthia and I talked about the idea. We mentioned it to a few people to learn what they thought. Before we knew it, people were signing up. They then told their friends, and they signed up--even though details hadn't been finalized, much less posted on the website. Before we realized it, the trip was full! How often does that happen?!?
We know some were disappointed, so we've been able to add a few more slots--so join us!
About the trip--you'll arrive in Hiroshima for a three-night stay during which the group will tour Toho Beads! We'll then fly to Hong Kong for two nights during which we'll do what beaders do best--shop for beads! We'll then set sail on Holland America's Noordam during which we'll visit ports in China, Japan, and South Korea. We'll also have three days of a workshop with Cynthia on a project previewed for the Beadventure. The 14-day cruise will end in Tokyo.
Itinerary
Day 1. Monday, March 8. Arrive in Hiroshima, Japan.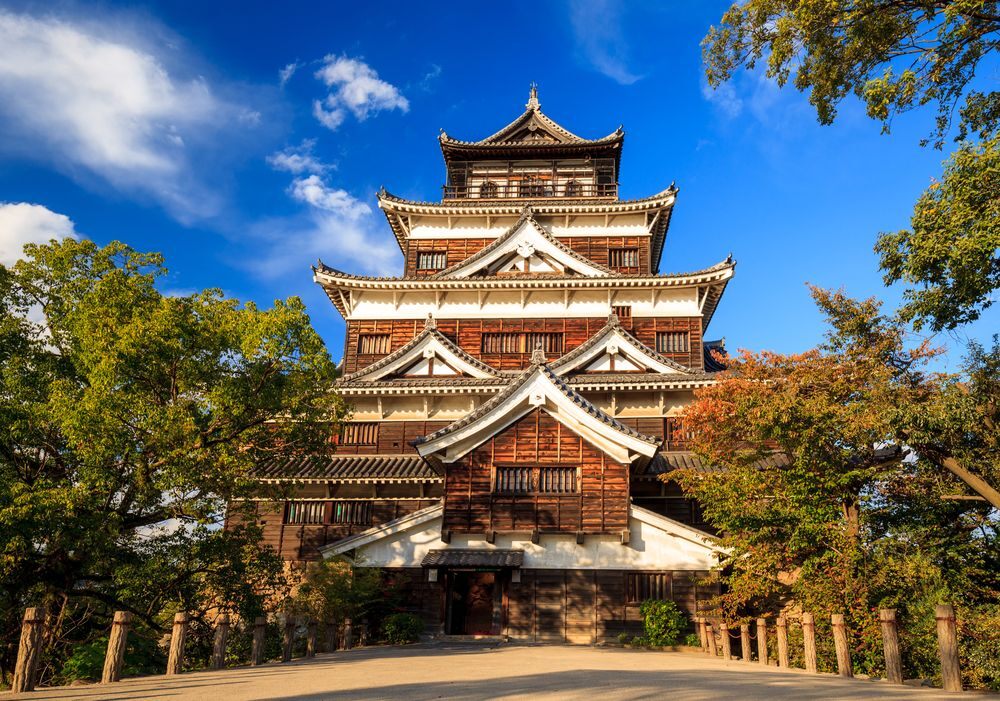 Today you will fly into Hiroshima (airport code HIJ). Given varying arrival times, you'll have the day to relax from your flight and at your leisure, explore Hiroshima.
Day 2. Tuesday, March 9. Tour Toho Beads!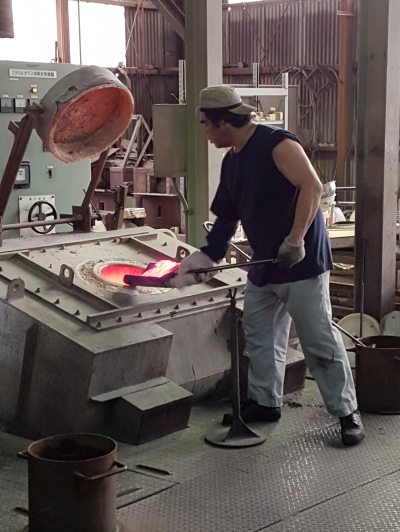 Today we will have a private tour of Toho Beads manufacturing facility! Glass bead making in Japan started in the Hiroshima Fukuyama area in the beginning of the Showa era (1930s) as a "mom and pop" business. Toho company started on November 3, 1951 and it will be fascinating to learn first-hand how it has grown over the years.

Day 3. Wednesday, March 10. Tour Hiroshima.
Today is a free day to see the sites of Hiroshima. Hiroshima is a major Japanese city and the largest in the western section of Honshu Island. Many of us know of the city for being the target of the first atomic bombing in human history. It was rebuilt following the war and now is a major cultural center of the nation.
Day 4. Thursday, March 11. Fly to Hong Kong.
Today the group will fly to Hong Kong International Airport (HKG) where we'll be met by a represen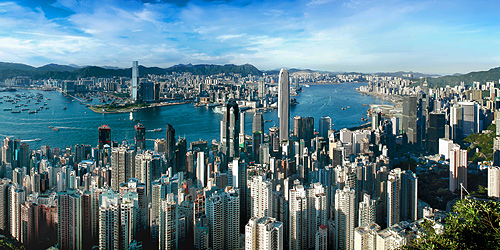 tative from Holland America. We'll be taken to our hotel where we'll stay two nights before boarding our ship, the Noordam. Hong Kong is among the world's most glamorous and cosmopolitan cities and is a regional and global hub for banking, shipping, fashion and food, boasting more than 60 Michelin-starred restaurants. Underneath the glass and steel of Hong Kong's commercial persona is a dynamic cultural landscape where its Chinese roots, colonial connections, and the contributions of its home-grown talent become intertwined. Depending on our arrival time, we'll see if we can get a head start on exploration of this fascinating city.
Day 2. Friday, March 12. Design your day—or go bead shopping!!!!
We'll have today and some of Saturday to experience Hong Kong. For that reason, the days are somewhat flexible, should there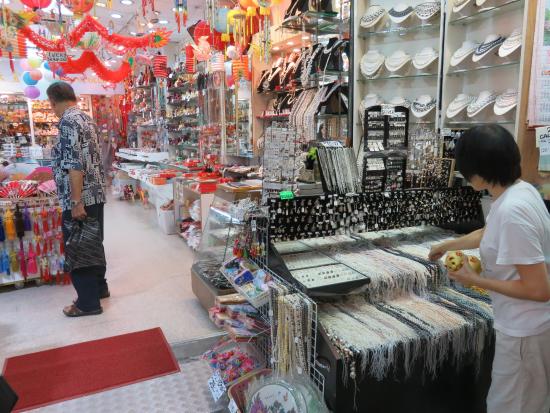 be a tour or place that you want to go. Otherwise we are working on a shopping trip to the Pearl, Stone and Button/Trim districts.

Day 3. Saturday, March 13. Depart Hong Kong, China.
The day will be yours to further experience Hong Kong. We'll be taking Holland America's transportation to the ship, so anticipate a mid- to late-afternoon departure from the hotel. As the ship departs the Hong Kong harbor at 9 p.m., we'll observe the future meeting Hong Kong's storied past, with ornate red junks that glide gracefully past massive ships, and gleaming skyscrapers reflected in the busy waters.

Day 4. Sunday, March 14. At Sea.
We'll be at sea for the next two days. Today will be yours to relax, check out the ship, and enjoy some on-board experiences!

Day 5. Monday, March 15. At Sea & Workshop.
Today we will have our first day of workshop with Cynthia on the ship's Lido deck.

Days 6 & 7. Tuesday & Wednesday. March 16 & 17. Shanghai, China.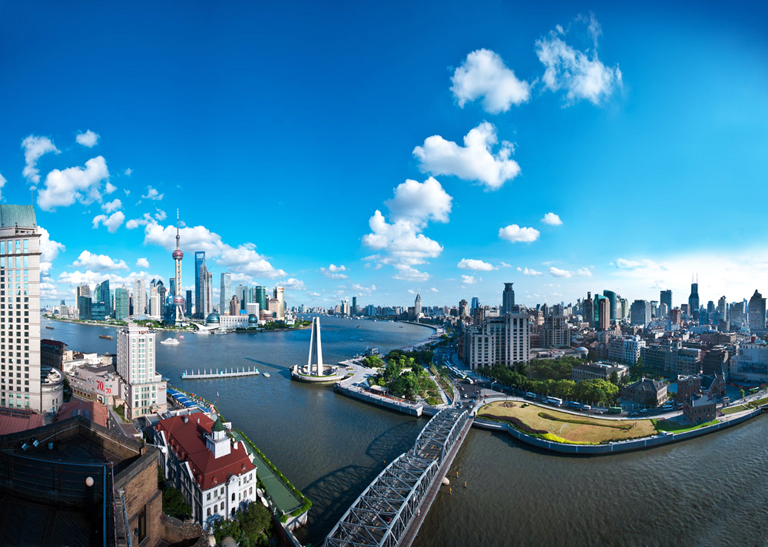 We will arrive at 8 a.m. in Shanghai and depart the following day at 6 p.m.
The days will be yours to experience Shanghai as you chose. Holland America (and other companies) have shore excursions that you can sign up for via HAL's website (cost is not included as part of the Beadventure).

Shanghai is one of Asia's most dynamic cities, and one of juxtapositions. It's divided in two by the Huangpu River—to the west is Puxi and to the east Pudong. Puxi is the city's downtown and its historic center; on this side of the river, much of the city was historically divided into the famous foreign concessions, and it's here that much of the shopping, dining and nightlife is concentrated today. Shanghai has more than 30,000 restaurants, from humble soup dumpling spots to formal affairs helmed by Michelin-starred chefs. Its museums, particularly the Shanghai Museum with its 120,000-strong collection of antiquities, are equally impressive. Pudong is where the city's major skyscrapers stand, among them the Jin Mao and Oriental Pearl towers.

Day 8. Thursday, March 18. At Sea & Workshop.
We'll have a relaxing day and continue our workshop with Cynthia.

Day 9. Friday, March 19. Nagasaki, Japan.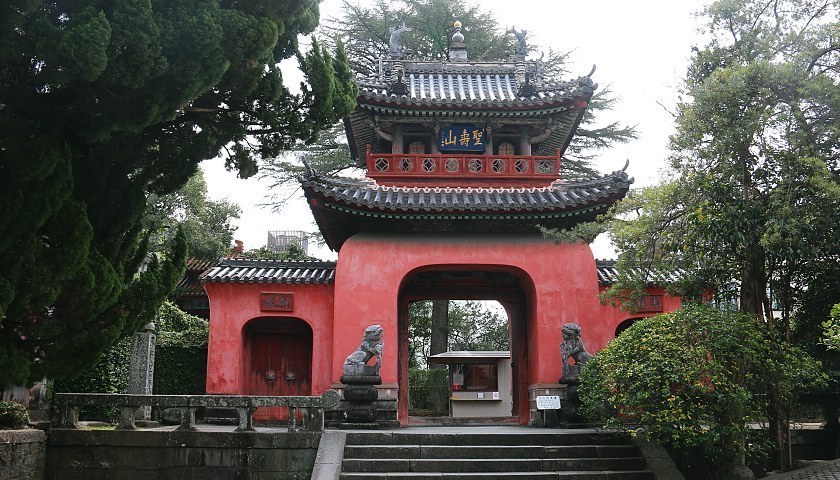 We'll arrive at 8 a.m. and depart at 6 p.m.
Nagasaki is situated in the northwest of Kyushu, the third-largest island in Japan, Nagasaki is one of the country's most cosmopolitan port cities, with a fascinating past that stretches back to the early 7th century, and a picturesque harbor that's been an active port since the 16th century. Home to around 500,000 residents, the city is a buzzy yet relaxed place with abundant services, shops, and restaurants as well as several cultural and historic attractions, such as the Nagasaki Peace Park and Atomic Bomb Museum. Nagasaki has been described as vibrant and charming and boasts a colorful history of trade with Europe and China. It has interesting churches, shrines and temples, and an East-meets-West culinary scene, all set prettily around a gracious harbor.

Day 10. Saturday, March 20. Busan (Pusan), South Korea.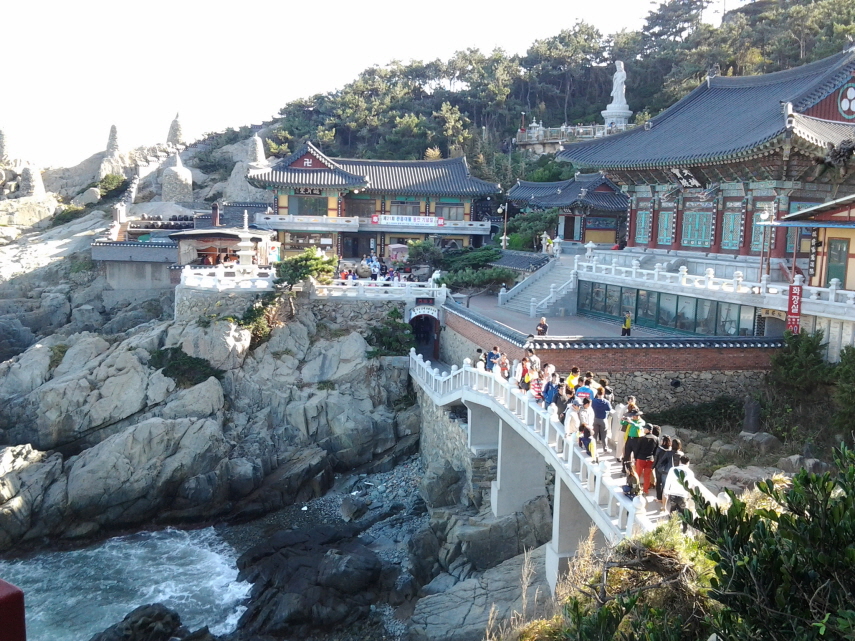 Arrive at 8 a.m.; depart at 5 p.m.
South Korea's second-largest city (after the capital, Seoul), combines a vibrant, big-city atmosphere with a famously laid-back attitude and subtropical landscapes. It offers visitors a little of everything: fashionable boutiques, dynamic culture and buzzy nightlife, as well as sandy beaches, hot springs and nearby mountains crossed with hiking trails and dotted with temples.



Day 11. Sunday, March 21. At Sea & Workshop.
Today will be our last official workshop day!

Day 12. Monday, March 22. Kanazawa, Japan.
Arrive at 8 a.m.; depart at 5 p.m.
Located on the shores of the Sea of Japan, Kanazawa is a bustling hub with ships arriving and departing for South Korea, Russia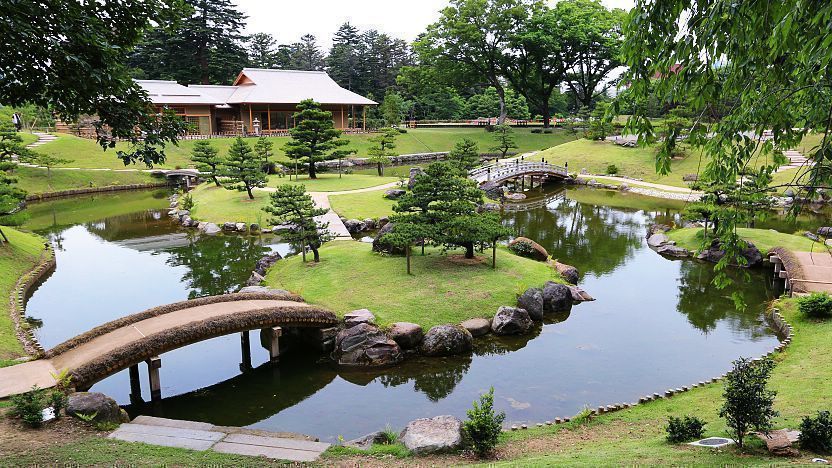 and China. Like Kyoto, the city escaped bombing in World War II, and its historic buildings provide a glimpse of old Japan. Of the three teahouse (chaya, in Japanese) neighborhoods, the most famous is the charming Higashi Chaya District. Contemporary Kanazawa has its attractions, too. Sophisticated restaurants serve delicious Kaga cuisine, which highlights the bounty of the sea. (Kaga is the traditional name for this part of Japan.) Shops sell Kaga-nui pottery, Kutani porcelain and other handicrafts. Major sights include Kenrokuen—a 17th-century garden that is a high point of landscape design in Japan—and Kanazawa Castle and its park. At the Kanazawa Noh Museum, visitors can learn about Noh theater and storytelling, while the 21st Century Museum of Contemporary Art features both Japanese and international artists (it's located next to Kenrokuen).

Day 13. Tuesday, March 23. Sakaiminato, Japan.
Arrive at 8 a.m.; depart at 5 p.m.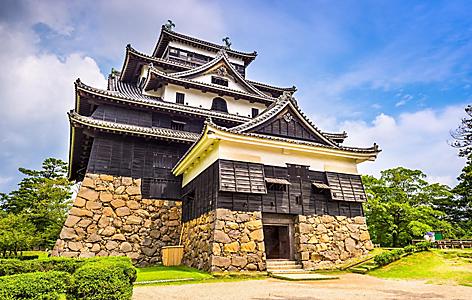 Sakaiminato has been described as resembling an open-air theme park. It is home to the Mizuki Shigeru Museum, showcasing the life and work of one of Japan's best-loved manga artists, who was born and raised here (manga is a style of comic book or graphic novel that conforms to a style developed in Japan in the late 19th century).

Day 14. Wednesday, March 24. Hakata, Japan.
Arrive at 8 a.m.; depart at 5 p.m.
The dense downtown ward of Hakata sprawls from the harbor toward bamboo-forested hills. It's known for modern malls and traditional craft stores on Kawabata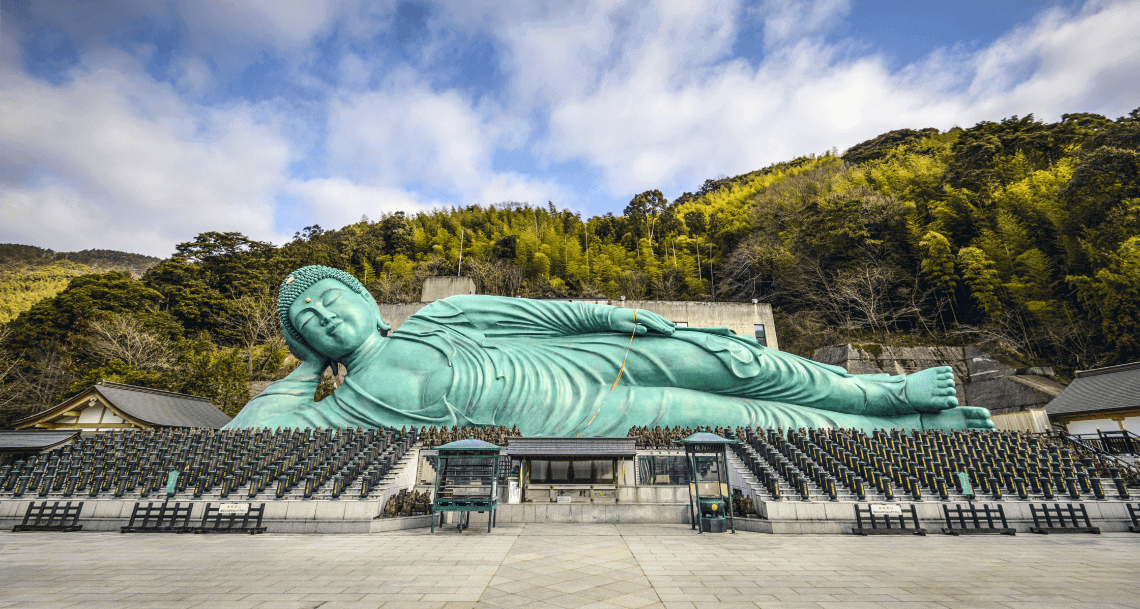 Shopping Arcade. Busy noodle shops serve Hakata-style pork ramen, and after-work crowds fill casual bars near Hakata Station. Hakataza Theatre stages kabuki, while 12th-century Shofukuji Temple is Japan's oldest Zen Buddhist site, with a landscaped garden. Hakata also is renowned for its weaving tradition, called Hakata-ori. It can be found at a shop at Hakata Riverain mall (a modern, multi-story mall with some 70 shops for fashion, homewares and design, plus restaurants and cafes; the Fukoka Asian Art Museum is on the top floors). It has been producing this intricately woven Hakata-ori for generations. Originally supplying obi (kimono sashes), it now puts the fabrics to more modern uses including accessories.

Day 15. Thursday, March 25. Kagoshima, Japan.
Arrives at 10 a.m.; departs at 8 p.m.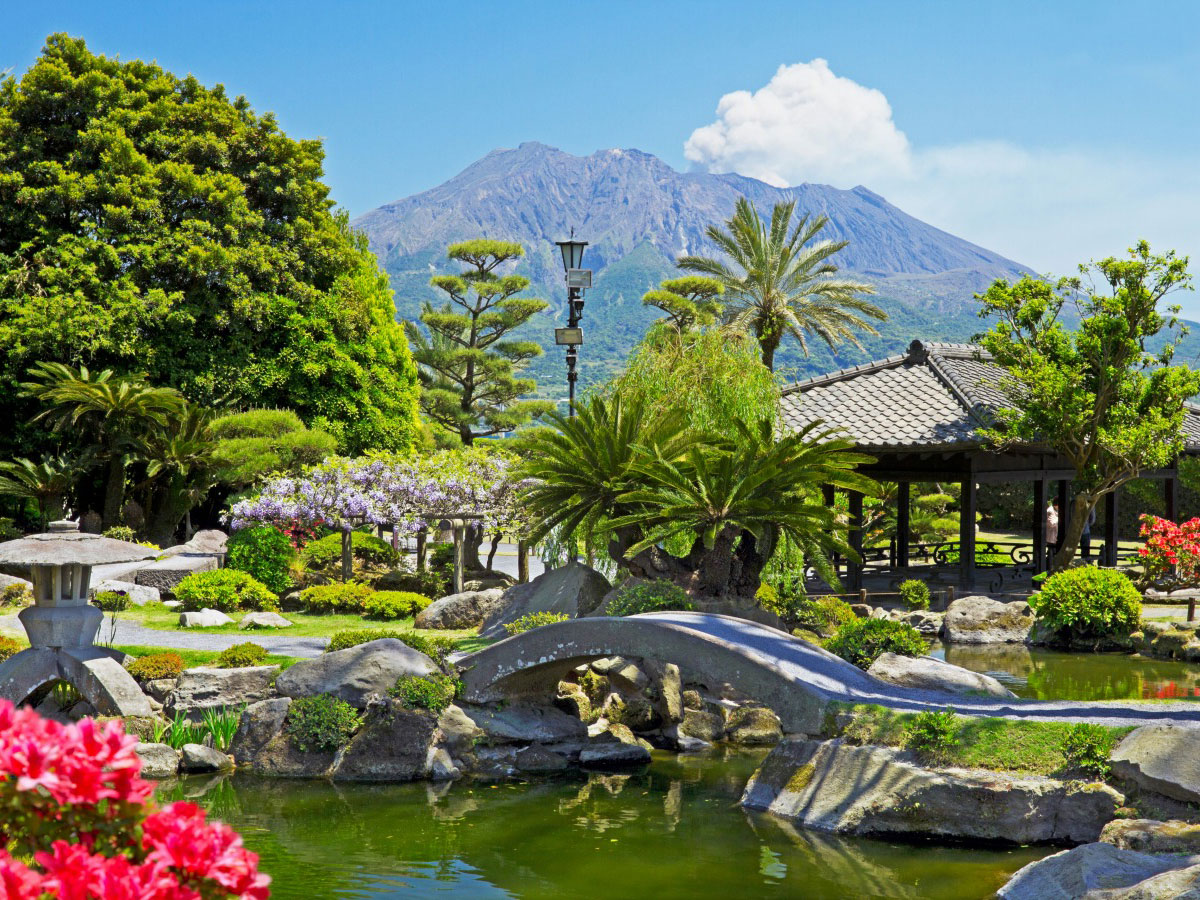 Situated at the southern tip of Japan, Kagoshima is famous for its dramatic views of Sakurajima, an active volcano that smolders across the bay. The food scene provides opportunities to experience the area's rich culinary culture and features dishes using locally caught fish and regional specialties, like satsuma a'ge (deep-fried fish cake) and shōchū, a traditional beverage made at more than 100 distilleries in Kagoshima alone. Although the city was officially founded in 1889, it has an even longer history that is reflected in the 17th-century gardens of Sengan-en. More recent events are covered at a museum dedicated to the kamikaze pilots who flew out of Kagoshima. Other popular attractions include the City Aquarium, the Museum of the Meiji Restoration with its exhibits exploring local history, and the City Museum of Art with its collection that covers both local contemporary and older art.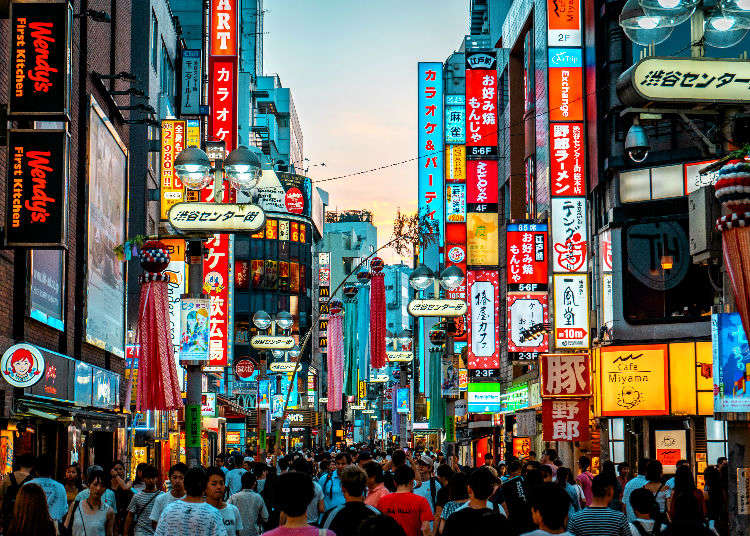 Day 16. Friday, March 26. At Sea.
Today is a day to relax, reflect, and pack!

Day 17. Saturday, March 27. Tokyo--Disembark the Ship.
You will disembark the ship in the morning and depart for home--or wherever your next adventure may be taking you!
Workshop Project . . .
Cynthia will be designing a project inspired by this Beadventure. Check back for details!
About our Teacher . . . Cynthia Rutledge
Cynthia is a contemporary artist and teacher focusing on beadwork as her medium. She specializes in peyote stitch and off-loom weaving techniques with an emphasis on developing sculptural unsupported shapes in beadwork. Her work has been exhibited in national and international shows and has appeared in Nicolette Stessin's Beaded Amulet Purses, Carol Taylor's Creative Bead Jewelry, and Carol Wilcox Wells' Creative Bead Weaving: A Contemporary Guide to Classic Off-Loom Stitches.

Cynthia writes:
"My attraction to 3-dimensional shapes has created a fascination for me throughout my life and has fueled my creative spirit. My choice of beadwork as a primary medium has followed that same fascination. As my beadwork has evolved, my work seems to always lean towards the building of shapes and forms that are functional and wearable.

The choice to use beads as my medium was primarily influenced by my love of color. Beads reflect and absorb light, hold shape and dimension, and in so doing, offer chameleon-like qualities. It is not always the end result that is the most important to me, however. The process of working with beads and thread is meditative and calming, which allows time for reflection. Engineering each piece is always a challenge that thrills me, as well as giving me the power to make the decisions that need to be made for each piece. The more I experience the wonderful qualities of beadwork, the more I realize my relationship with beads will always be one of learning, experiencing and sharing.

The decision to teach grew from my personal desire to share my love of beads and all the wonderful things that can be created with them. The commitment that I have to teaching stems from my desire to share the knowledge I have gained while developing my own skills in this medium. Ultimately, my mission is to help to keep this art form alive and well."

In early 2016 Cynthia released her first book "Timeless Beadwork Designs," a compilation of 15 gorgeous projects that reflect the beauty with which Cynthia approaches her designs and the generosity with which she teaches. Learn more about Cynthia at her webpage.
About Your Tour Coordinator . . . Cheryl Frasca, Owner, Beadventures
In January 2009 Cheryl Frasca of Anchorage, Alaska took ownership of Beadventures from Cheryl Cobern-Browne, who now spends more time at the wonderful retreat center that she built in Ireland.

Cheryl F. had been on several Beadventures, prior to her taking over the company. She serves as tour leader for Beadventures to her home state of Alaska. The fun of these experiences--and the great friends she has made--is what convinced Cheryl F. to take on Beadventures. Cheryl has been beading since the late 1990s. While she occasionally dabbled in fiber and other mediums, seed beads are her favorite--especially free form bead embroidery. She retired from public service in 2012 after 30+ years working for elected officials on Alaska budget/fiscal policy issues. She continues to do consulting and volunteer work, so she can maintain "flexibility of schedule" that allows her to travel here and there!

Trip Cost
Estimated at $5,825 (costs are being finalized) for shared interior cabin and shared hotel room
Single supplement: Estimated at an additional $1799 (single cabin on cruise); $1,985 for single room on land
Non-beaders discount: $150
Cost includes:
14 day cruise aboard Holland America's Noordam; cost is based on Interior Cabin, Category L on Deck 6 - click here to view deck plans should you want another category of room. Cabin upgrade can be arranged through Holland America, based on availability.
All meals aboard the ship
Hiroshima hotel for three nights
Transportation from hotel to Hiroshima airport
Flight (coach) from Hiroshima to Hong Kong
Transportation from airport to Hong Kong hotel
Hong Kong hotel for two nights
Transportation from Hong Kong hotel to ship
Private group tour of Toho Beads
Private ground transportation to and from Toho Beads
Tuition for Cynthia's workshop
Transportation from Tokyo port to airport
Trip Cost Does Not Include:
Airfare to Hiroshima and from Tokyo
Meals not on board ship
Cost of visa required for travel to China
Shore excursions while on cruise; these can be individually arranged through Holland America or other vendors
Kit and beading supplies for Cynthia's project
Travel protection
To Sign Up & Payment Terms
To guarantee your spot on this trip, send in a $1,000 deposit and completed registration form
Balance will be due 120 days prior to start of Beadventure (see Conditions & Responsibilities for more information)
Important: Travel Documents--Passport and Visa
Passport
You will need a passport that is valid for at least six months beyond your travel dates.
Visa
A visa issued by the Chinese government will be necessary to travel in China. Holland America has a service by which you can apply (click here to go to Visa Central); as well as other visa application and processing services. The Consulate of China will only process visas within 90 days of your cruise departure, which means you will be able to submit your application in mid-December. There will be an additional cost for your visa.
Travel Protection
Beadventures recommends that you purchase a travel protection plan to help protect you and your travel investment against the unexpected. Beadventure customers have had great customer service from TravelEx Insurance Services. For more information on its available plans or to enroll, click here or contact Travelex Insurance Services at 800-228-9792 and reference location number 02-0040.