Important:
*Sign-up deadline - November 1, 2023*

Cruise the South Pacific to
New Zealand and Australia with Cynthia Rutledge!
February 21 – March 9, 2024
Australia: Melbourne ~ Port Arthur ~ Sydney
Tasmania: Burnie ~ Hobart
New Zealand: Auckland ~ Bay of Islands ~ Napier ~ Christchurch ~ Timaru ~ Dunedin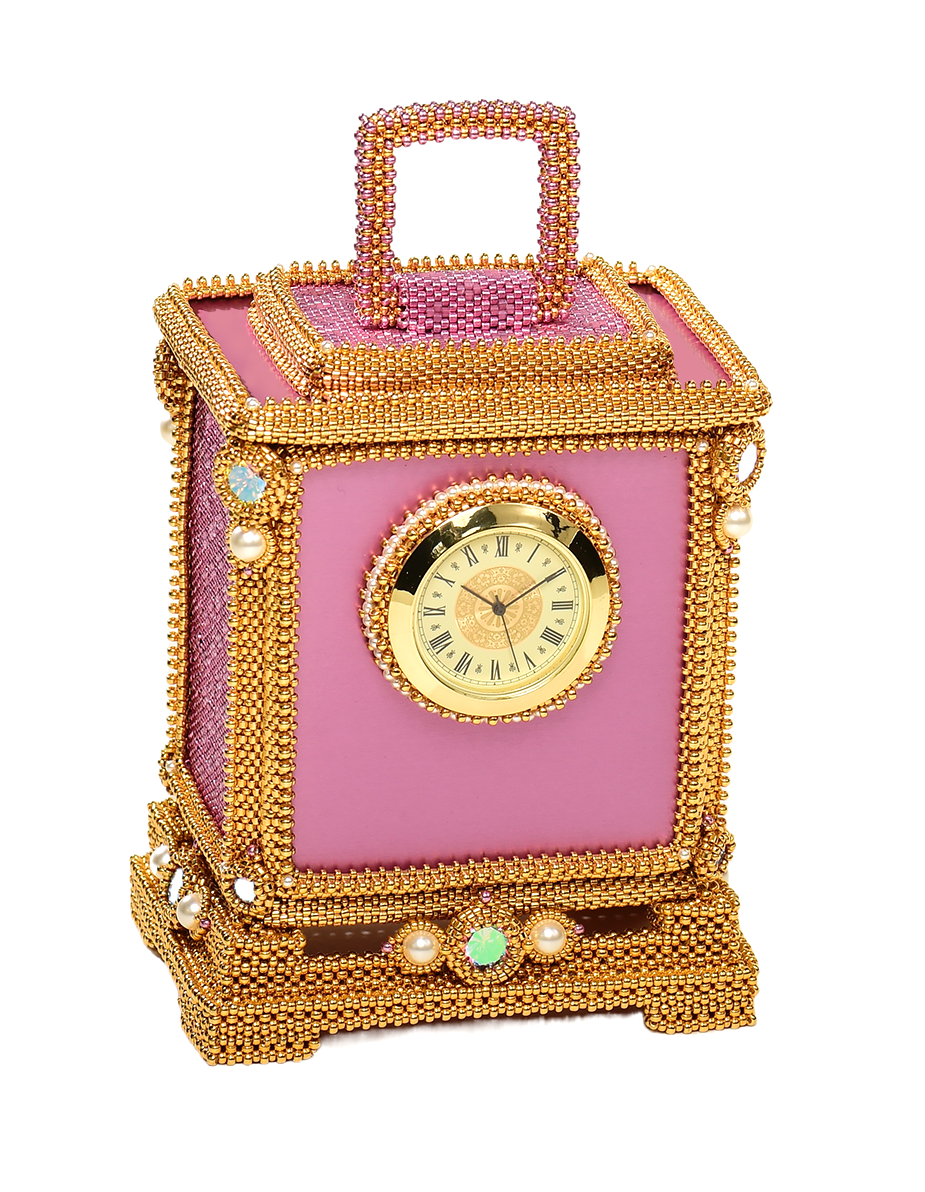 You cordially are invited to join Cynthia Rutledge on a trip "down under!" The adventure will start in Auckland, followed by five other ports of call around the two major islands of New Zealand, followed by another five ports of call in Australia--Tasmania! During three of our "at sea" days aboard Holland America's Noordam, we will have a workshop with Cynthia on the brand new fabulous project (more information below)!
Itinerary
Day 1. Wednesday, February 21. Arrive in Auckland, New Zealand!
Our Beadventure will start with your flight's arrival in Auckland, New Zealand (airport code AKL), on the day before the start of

our cruise. You'll check into our five-star hotel where you can rest up from your long flight or venture out and see this charming city.

Auckland is based around two large harbors in the north of New Zealand's North Island. In the center is the iconic Sky Tower, which has views of Viaduct Harbor that is full of superyachts and lined with bars and cafes. Auckland Domain, the city's oldest park, is based around an extinct volcano and home to the formal Wintergardens. Near Downtown, Mission Bay Beach has a seaside promenade. Then there's Auckland's magnificent Hauraki Gulf and its beautiful islands. Its jewel is Waiheke Island, with its vineyards, olive groves, beaches, and fine dining just a 40-minute ferry ride from downtown Auckland. If you arrive early, there will be lots to experience in Auckland!
Day 2. Thursday, February 22. Bon Voyage!
Enjoy a relaxing morning before we head to the ship mid-day (your transfer from the hotel to the ship is included). Once onboard, make your way to your cabin, have lunch, and familiarize yourself with the ship before it sets sail at 5 p.m. We'll have dinner that evening in the Main Dining Room.
Day 3. Friday, February 23. Bay of Islands, New Zealand.


Arrive 8 a.m.; depart 5 p.m.
Historic sites, winemaking, golfing, sailing, and scenic beauty all combine to make the Bay of Islands one of this South Pacific nation's most compelling regions, which is comprised of 144 islands. Waitangi, home to both the cruise port and the region's historic treaty grounds, is one of three main towns with celebrated sights. The others are Kerikeri, with its historic buildings and vineyards, and Russell, where a notorious seafaring past has mellowed into tidy, day-trip-worthy charm. Those who would like to experience the Bay of Islands' breathtaking nature can walk amid majestic kauri trees, descend into glowworm caves, or spy on whales and dolphins (or even swim with the latter) in one of New Zealand's sunniest and most picturesque playgrounds.
Day 4. Saturday, February 24. At Sea—and Workshop with Cynthia!
Today will be our first workshop with Cynthia on a new project inspired by this trip. We'll start at 10 a.m.; break for lunch; and wrap up for the day around 4 p.m.
Day 5. Sunday, February 25. Napier, New Zealand.
Arrive 7 a.m.; depart 1 p.m.

Napier is the Southern Hemisphere's answer to Miami Beach, especially when it comes to Art Deco architecture. The historic district, which was mostly constructed in the 1930s after a massive earthquake and subsequent fires, was named a UNESCO World Heritage Site in 2007. Nature lovers are drawn by this North Island city's scenic splendor and abundant wildlife.
Day 6. Monday, February 26. Christchurch, New Zealand.
Arrive 10 a.m.; depart 6 p.m.

With a distinctly continental flair, which stands out against the country's Maori roots and British colonial history, Akaroa is New Zealand's only town to have originally been established by the French and is the oldest European settlement on the South Island. The long harbor of Akaroa sits along the Banks Peninsula, about 50 miles south of Christchurch, sheltered by the crater of an extinct volcano. The bays surrounding the village have an especially high degree of biodiversity, including the largest colony of little penguins on New Zealand's mainland and the only natural habitat of Hector's dolphin, the smallest and rarest of that mammal family.
Day 7. Tuesday, February 27. Timaru, New Zealand.
Arrive 8 a.m.; depart 5 p.m.
Strolling along the city's hilly streets and past its Edwardian and Victorian buildings and green spaces, you might not guess that Timaru was built

on the lava flows of a now extinct, but vividly named volcano, Mount Horrible. As if the backdrop of the Southern Alps wasn't enough, a rose garden, boardwalk, and beach also enliven the already beautiful waterfront of Caroline Bay. Timaru showcases New Zealand and Maori culture at the stellar Aigantighe Art Gallery and South Canterbury Museum.
Day 8. Wednesday, February 28. Dunedin, New Zealand.
Arrive 8 a.m.; depart 4 p.m.
Much of New Zealand feels like England, by way of Polynesia. There are a few exceptions, though, such as the town of Akaroa, a former French settlement, and the distinctly Scottish city of Dunedin, named after the Scottish Gaelic

name for Edinburgh. Dunedin's prominence during the gold rush in the late 19th century resulted in many grand Victorian and Edwardian buildings. Thanks to the beautiful University of Otago (the country's oldest), there's a large student population to keep the city vibrant and modern. Dunedin's heritage is always proudly on display: from the magnificent Dunedin Railway Station and Larnach Castle that have been restored to their full glory, to the fascinating Toitu Otago Settlers Museum that provides a glimpse into the lives of early residents. Outside the city, the Otago Peninsula is lined with scenic beaches and home to rare birdlife like the royal albatross and yellow-eyed penguin.
Day 9. Thursday, February 29. Cruise Fiordland National Park
Today we will cruise through Fiordland National Park, on the southwestern coast of the South Island. Visitors flock to New Zealand in search of landscapes straight out of Middle Earth and they find what they're looking for in this stunning 4,633 square mile park that encompasses

mountains, lakes, fjords, and rain forests. The area was once the home of Maori hunters; later, European whalers established small settlements here. But mostly, this region has seen a notable lack of human activity—the steep peaks and wet landscape deterred all but the hardiest people. That changed around the end of the 19th century, when travelers discovered the beautiful scenery of Fiordland. The national park was formally established in 1952. Among the park's rare birds is the flightless takahe, thought for decades to be extinct until it was spotted in the area in 1948. The natural wonders continue offshore with seals, dolphins, and whales that frequent these waters.
Day 10. Friday, March 1. At Sea--and Another Workshop!
Today will be our second workshop day on Cynthia's project.
Day 11. Saturday, March 2. At Sea—Relaxation, Ahhhh!
Today will be a day to relax as the ship leaves New Zealand for Australia. There will be lots of new experiences on the ship, or some impromptu beading!
Day 12. Sunday, March 3. Melbourne, Australia


Arrive Noon; depart 8 p.m.
Today we'll make our first stop in Australia at Melbourne, the country's cosmopolitan heart with cutting-edge art and architecture, historic galleries, attractions, and museums. It's also the gateway to Victoria's world-class wineries and spectacular coastline sights. Visit the famous penguins at nearby Phillip Island or feast on local produce in the picture-perfect Yarra Valley.
Day 13. Monday, March 4. Burnie, Tasmania.
Arrive 11 a.m.; depart 6 p.m.
Burnie's long-running logging industry is just one hint at the amazing forests that surround the town, from the UNESCO World Heritage area that

contains Tasmania's most famous crag—Cradle Mountain—to the lesser-known rain forests of the Tarkine wilderness. Woodworkers, papermakers, and print artists thrive in this land of trees, as does rare wildlife, ranging from wedge-tailed eagles to echidnas and the fabled Tasmanian devils. There's pristine beachfront, too, where little penguins march and locals dine on seafood as they gaze off into Bass Strait. Tasmania's separation from mainland Australia has created a resourceful, self-reliant and sometimes rebellious community that cooks and farms as well as crafts and explores. Burnie's bounty includes award-winning single-malt whiskeys, hard apple cider, trout and salmon, hormone-free milk and cheeses, and beef from Cape Grim in the far northwest.
Day 14. Tuesday, March 5. At Sea. Final Workshop Day!
Today we'll have our last workshop with Cynthia.
Day 15 & 16. Wednesday & Thursday, March 6 & 7. Hobart, Tasmania.
Arrive 8 a.m.; overnight and depart 6 a.m.

This little Australian island is home to stunning landscapes, old-growth forests, and exceptional local produce. Lording over all this goodness is Hobart, the island's creative capital. Although its remoteness might once have made it feel provincial, the city has truly come into its own in recent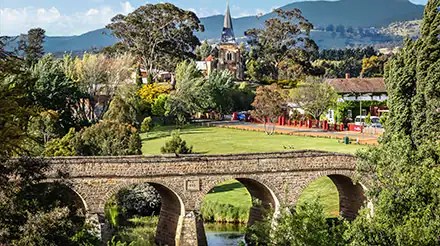 years. It has one of the world's best museums of contemporary art, vibrant markets, a cosmopolitan dining scene, and eclectic music festivals. It's also achingly beautiful, with a natural harbor setting and rugged Mount Wellington looming in the background. The city is compact enough to easily explore on foot. Start at the sandstone area of Salamanca Place with its hip galleries, artist studios, and bustling cafés and bars, and then roam the quaint streets of Battery Point, one of Hobart's oldest neighborhoods. Immerse yourself in nature at the gorgeous Botanical Gardens or head out of town to learn more about Tasmania's dark—but fascinating—past.
Day 17. Thursday, March 7. Port Arthur.
Arrive 10 a.m.; depart 5 p.m.


The very small town of Port Arthur offers a fascinating introduction into the history and culture of Tasmania, and of Australia as a whole. About a 62-mile drive southeast of Hobart, Tasmania's capital, Port Arthur is best known for its past as a penal colony. The Port Arthur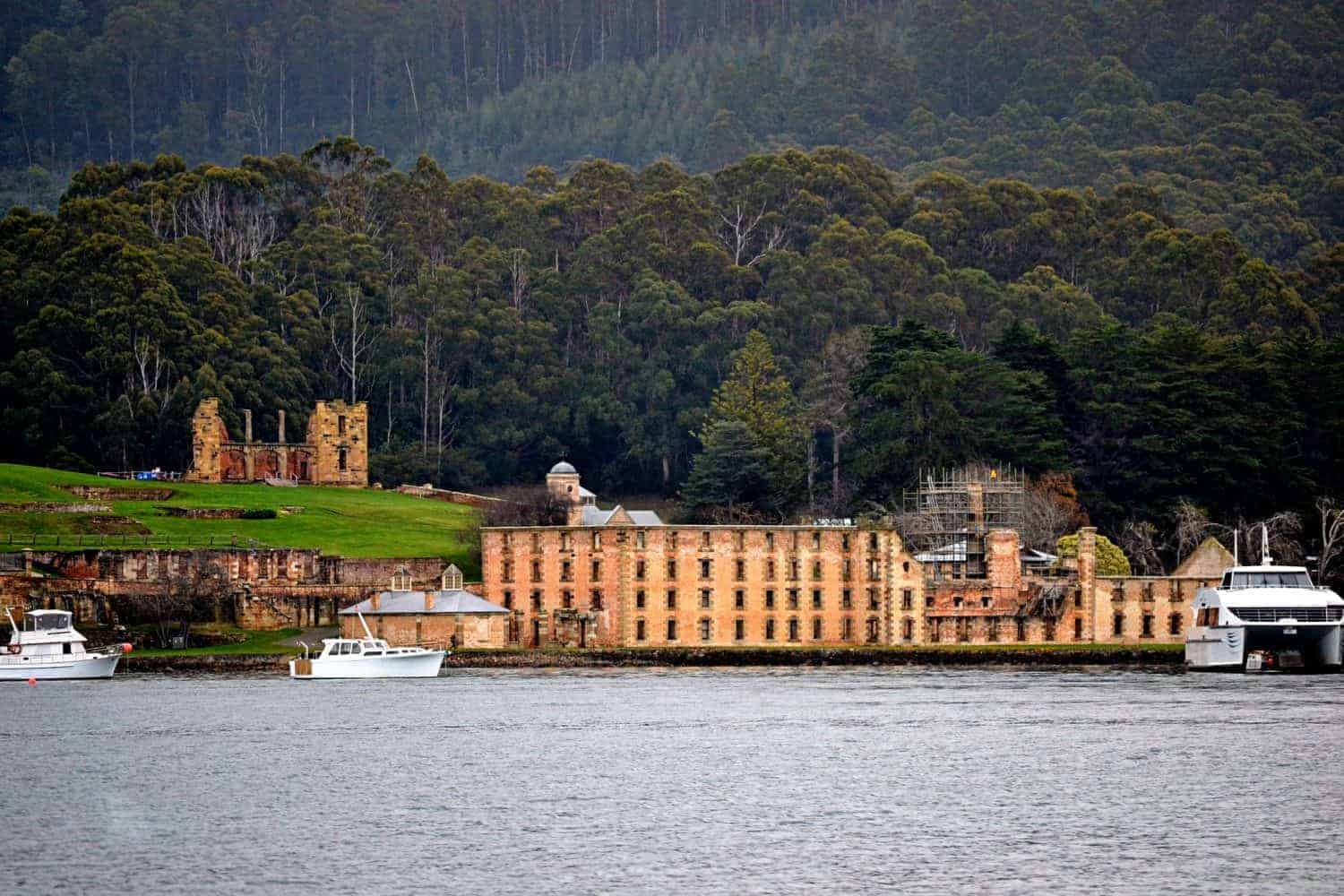 convict settlement, which spreads over 100 acres, operated from the 1830s until 1877. Today its stone buildings make up one of several UNESCO-designated Australian Convict Sites on Tasmania. The whalers, miners, farmers, and bushrangers who once lived in this region have given way to artists, foodies, and rock climbers. Add in artisan wineries and distilleries—and possibly one of the world's strangest museums—and you have a destination in which it's easy to fall in love!
Day 18. Friday, March 8. At Sea.
A final day of relaxation while at sea—and an opportunity to prepare for disembarking the ship tomorrow.
Day 19. Saturday, March 9. Sydney, Australia. Disembarkation.


Arrive 7 a.m.
Today we'll disembark the ship at assigned times, based on your flight's departure time (transportation from the ship to the airport is included).
About Your Workshop Project . . . "Beadwork & Metal 2: Somewhere in Time"

By the early 19th century, the importance of being able to tell the time, no matter where you were, became vogue among wealthy travelers. The development of the carriage clock was designed to meet the need for a portable timepiece. These diminutive French time pieces were individually made to order, so there was a wide variety of decorative variations and movements.

This style of clock making was still in the experimental stages due to the development of these special movements. Carriage clocks needed to be able to be moved, so many of the early designs had mechanical flaws. But, by the mid 19th century, many of these problems were solved. Some even had calendars and alarms! Most of the clocks had sturdy carrying cases designed for travel.

"Beadwork & Metal 2: Somewhere in Time" was inspired by the "gorge" case style of carriage clocks. Most were only about 4 inches tall. Gorge, meaning a steep valley or canyon, refers to the intricate mouldings on the cases. These clocks were made primarily with rectangular cases that had stair stepped bases and flat fitted feet. Moulding continued up all sides ending with a moulded top and a shaped handle.

This design is created in parts; the stair stepped base, the clock case floor and walls, ending with the lid and handle. The quartz clock is fully operational and is compression fit into the beaded frame so that the time can be set and the battery can be changed.

Skill level: Advanced. This workshop was designed as an exclusive for Beadventures.

Clock dimensions: 6 inches tall with the handle up by 4 inches wide by 2 ¾ inches deep.

About our Teacher . . . Cynthia Rutledge
Cynthia is a contemporary artist and teacher focusing on beadwork as her medium. She specializes in peyote stitch and off-loom weaving techniques with an emphasis on developing sculptural unsupported shapes in beadwork. Her work has been exhibited in national and international shows and has appeared in Nicolette Stessin's Beaded Amulet Purses, Carol Taylor's Creative Bead Jewelry, and Carol Wilcox Wells' Creative Bead Weaving: A Contemporary Guide to Classic Off-Loom Stitches.

Cynthia writes:
"My attraction to 3-dimensional shapes has created a fascination for me throughout my life and has fueled my creative spirit. My choice of beadwork as a primary medium has followed that same fascination. As my beadwork has evolved, my work seems to always lean towards the building of shapes and forms that are functional and wearable.

The choice to use beads as my medium was primarily influenced by my love of color. Beads reflect and absorb light, hold shape and dimension, and in so doing, offer chameleon-like qualities. It is not always the end result that is the most important to me, however. The process of working with beads and thread is meditative and calming, which allows time for reflection. Engineering each piece is always a challenge that thrills me, as well as giving me the power to make the decisions that need to be made for each piece. The more I experience the wonderful qualities of beadwork, the more I realize my relationship with beads will always be one of learning, experiencing and sharing.

The decision to teach grew from my personal desire to share my love of beads and all the wonderful things that can be created with them. The commitment that I have to teaching stems from my desire to share the knowledge I have gained while developing my own skills in this medium. Ultimately, my mission is to help to keep this art form alive and well."

In early 2016 Cynthia released her first book "Timeless Beadwork Designs," a compilation of 15 gorgeous projects that reflect the beauty with which Cynthia approaches her designs and the generosity with which she teaches. Learn more about Cynthia at her webpage.
*About the "Sign-Up Deadline" . . .
In order to proceed with a trip, we need a minimum of ten sign-ups. A "go/no go" decision will be made in mid-November based on the number of sign-ups at that time. Accordingly, if you want to join Cynthia on this exciting adventure, please sign-up prior to November 1st!
Trip Cost
Approximately US$5,335 for a shared hotel room in Auckland and shared interior mid-ship cabin (Category L); cabin can be upgraded to oceanview or verandah at additional cost (based on availability). Should you upgrade, the cost of travel insurance (coverage discussed below) also will increase.

Single supplement: Additional US$2,625 for Auckland hotel and interior mid-ship cabin plus additional cost for travel insurance.
Non-beader discount: US$150.00 savings
Trip Cost includes:
One night pre-cruise hotel stay in Auckland
16-day cruise aboard Holland America's Noordam
Holland America Platinum Cruise Protection Plan (travel insurance) (see coverage information below)
All meals aboard ship
Transportation from the airport to Auckland hotel
Transportation from the Auckland hotel to the ship
Transportation from the ship to the Sydney airport
Tuition for 3-day workshop with Cynthia Rutledge
Trip Cost Does Not Include:
Airfare
Meals in Auckland
Shore excursions at ports of call
Kit, other supplies for Cynthia's workshop
To Sign Up
To guarantee your spot on this trip, send in a $1,000 deposit and complete the on-line registration form after reviewing Beadventures' Conditions & Responsibilities information. Final payment will be due 120 days prior to the start of the trip.
Trip Notes . . . IMPORTANT!
Cruise Protection Coverage
The Beadventure cost includes Holland America's "Platinum Cruise Protection Plan." The plan provides 90% reimbursement for cancellation of your cruise for any reason, as well as coverage for lost or delayed baggage, trip interruption, trip delay, emergency evacuation, and medical and dental expenses (see coverage information by clicking here).
Please note this plan does not cover flight-related cancellation or delays. Some options to add additional flight-related coverage can be checked out by clicking here.
COVID Travel Requirements
We will watch how the requirements unfold between now and the start of our trip to know what vaccination/testing requirements will be in place at the time of travel. Be assured that Beadventures' number one priority will be the health and safety of its travelers and we will follow any requirements in place at that time.
Other Trip Notes . . .
About Cruising with Beadventure
During the cruise Beadventures leaves the days open so you can take advantage of the shore excursions that are of interest to you. For those that stay on board the ship while in port, you'll find members of our group informally beading, knitting, visiting, or relaxing. On three of the days when the ship is at-sea, we will have our workshops with Cynthia. In the evening the group will come together for dinner, or if you chose, you can enjoy in-cabin dining or have dinner at one of the ship's specialty restaurants. We're flexible—you can have as much together time/or on-your-own time as you prefer!
Passport
Check your passport expiration date to make certain it is valid for at least six months beyond the dates of this trip.
Shore Excursions
Each of the ports of call during the cruise have optional shore excursions. You will be able to sign up through Holland America once a cabin is booked; you also can check out other options via websites such as Shore Excursion Group, Viator, or Trip Advisor. The cost for any shore excursion is not included in the Beadventure.
Bead Workshop Gear
Remember to bring your customary bead supplies (beading mat, needles, thread, scissors, magnification). If you use a task light, it needs to be battery-powered because we may not have extension cords/outlets available. Your best option is to have a rechargeable power source for your light (so you don't have to pack lots and lots and lots of extra batteries!).