Tour Italy with Sherry Serafini &
Maggie Meister
April 16 - 27, 2015
Rome • Tuscany (Florence~Siena) • Murano • Venice
On this very special Beadventure, you'll not only see Italy through the eyes of tour leader Maggie Meister, you'll also experience the creativity of Maggie and Sherry Serafini in a joint bead project.
You'll arrive in Rome followed by a drive to Tuscany where the group will stay at a lovely country inn nestled on top of a rolling hill amidst olive trees and grape vines. Il Borghetto will be our base as we tour Florence, Siena, and the Tuscany valley. Our workshop, a purse project taught jointly by Sherry and Maggie, will take place on Il Borghetto's lovely patio area.
The next part of our journey will be to Murano and Venice where you'll see Murano's glass work up close, experience the magic of Venice, and visit Burano. known for its beautiful handmade lace .
After Sherry heads back to the United States, Maggie will continue on with an optional post-Beadventure extension trip to Naples and the Amalfi Coast.
Itinerary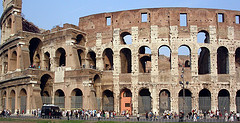 Day One. Thursday, April 16. Arrive in Rome.
Today you'll arrive in Rome where Maggie Meister will welcome you at the hotel, which is located on the Aventine hill in a lovely Roman neighborhood. As everyone will be tired after a day of travel, we will have an early night. Light dinner (included) at a local restaurant.
Day Two. Friday, April 17. Villa Giulia Museum and Explore Rome.
In the morning after breakfast we are off to visit the Villa Giulia Museum with our guide to see
the ancient jewelry collection along with pieces from the Castellani Collection from the Archeological Revival Period. The afternoon will be free (suggestions from Maggie) and we'll have a welcome dinner at a typical Roman restaurant. Breakfast and dinner included; lunch on your own.
Day Three. Saturday, April 18. Depart for Tuscany.
We will depart on our private coach in the early morning for Tuscany. It is about a 5-hour drive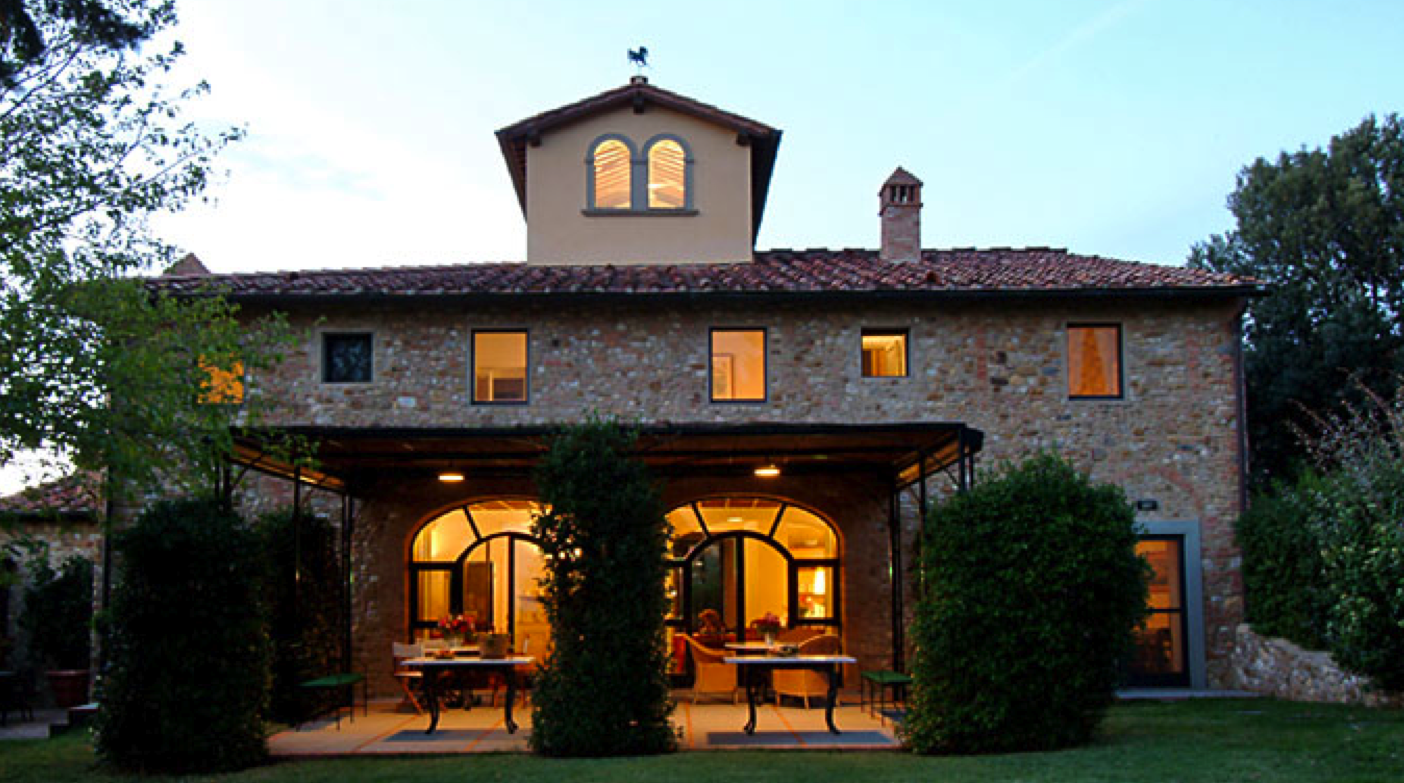 so we will stop in the hilltop town of Orvieto for lunch (on your own) and some free time. We will arrive at Il Borghetto in the late afternoon and get settled. Il Borghetto is not only a country inn, but also is an internationally known winery and olive oil producer. This family-run inn is set on top of a Tuscan mountain, 15-minutes from Florence. The grounds are beautiful and house an ancient Etruscan grave. Antonio, who not only is a vintner, but also a fabulous chef, will prepare our dinner. Breakfast and dinner included; lunch on your own.
Day Four. Sunday , April 19. Workshop Day.
Today Sherry and Maggie will begin our workshop. They will be teaching a collaborative purse design. We will break for a light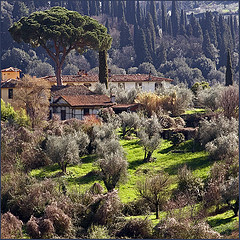 lunch and then continue until late afternoon. Dinner is at the villa (included); breakfast and lunch also are included.
Day Five. Monday, April 20. Tour the Tuscan countryside.
Bring your cameras as we drive the countryside to visit local Tuscan towns off the beaten path with the possibility of some wine tasting. Breakfast and dinner included; lunch on your own.
Day Six. April 21, Tuesday. Tour Siena.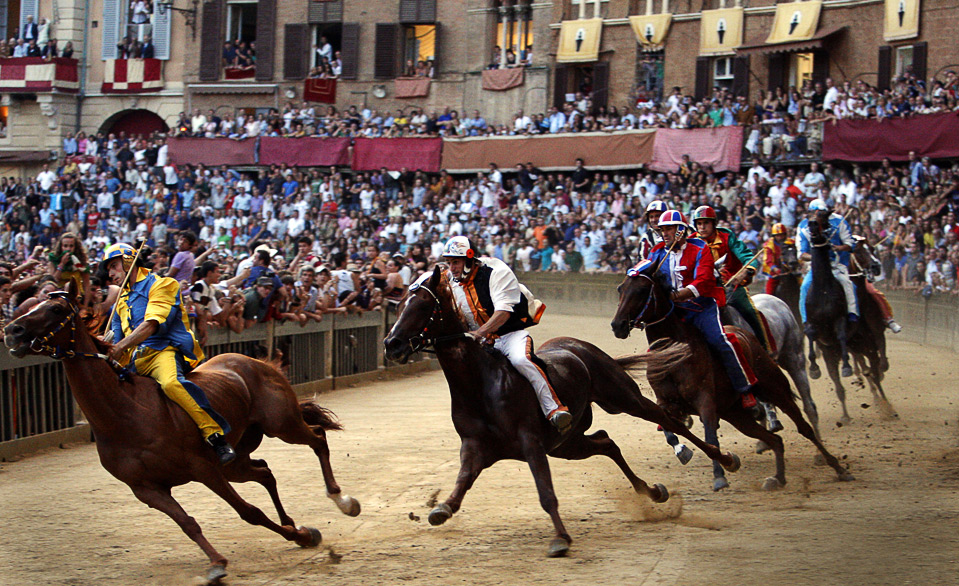 Siena is a favorite of Maggie's. We will meet with author Dario Castagno who will give us a tour of his contrada for the Palio and a presentation on the Palio (it is not just a horse race—it is a cultural and social phenomenon). Dario's presentation is wonderful and his love for his city is evident. The Palio costumes and paintings in the contrada are marvelous. Lunch is at a local restaurant and then you are free to explore the city. Dinner will be back at the villa. Breakfast, lunch, and dinner included.
Day Seven. Wednesday, April 22. Florence.
Today we visit the Renaissance city of Florence. We will visit the "David" with our guide and you will be free for the rest of the day to experience the city. Maggie will take those interested to visit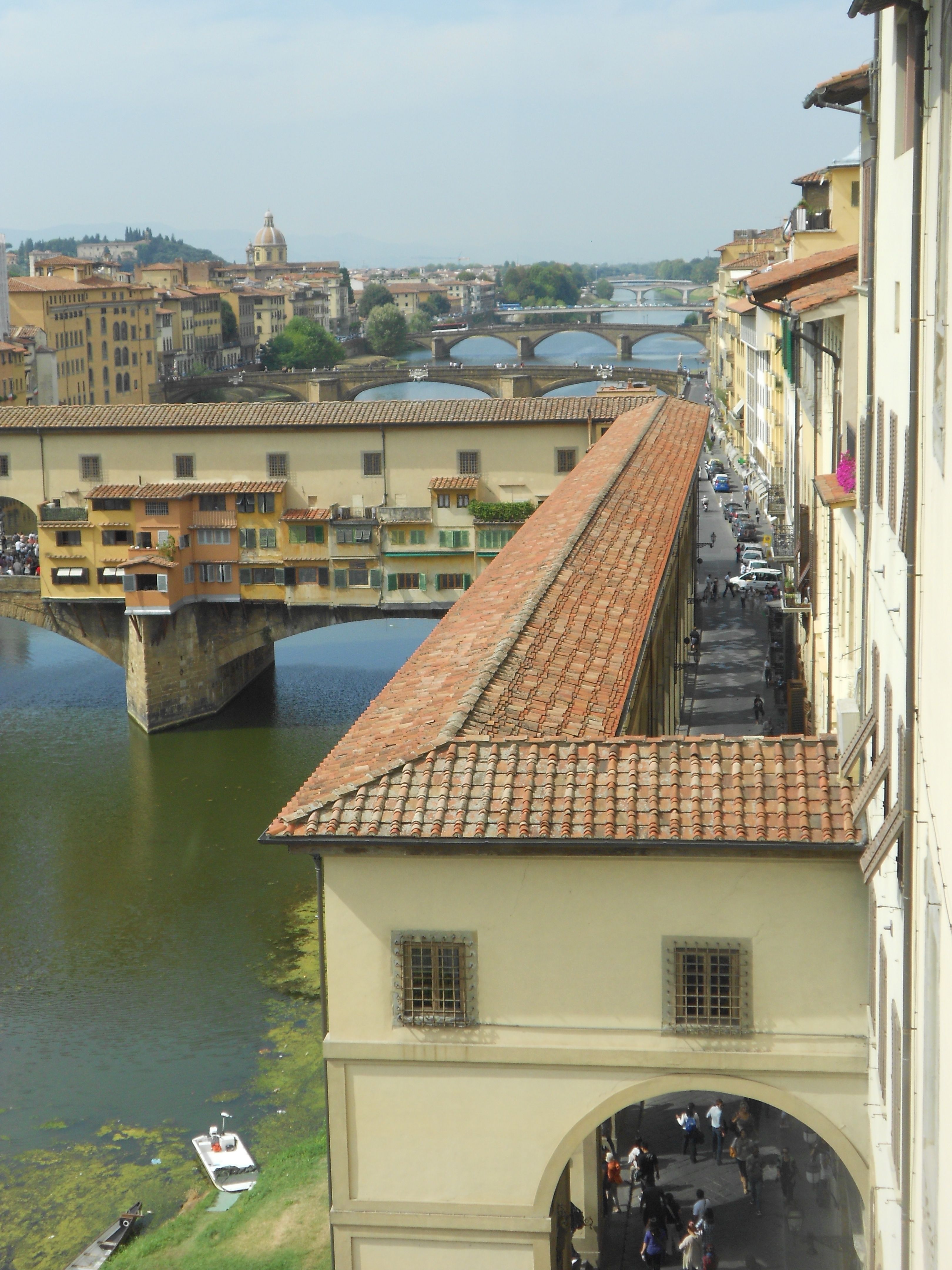 a pietra dura workshop and the fashion exhibit in the Medici Palace. If you are interested in visiting the world-renowned Uffizi Gallery, Maggie can make reservations for you as well as offer other suggestions for neighborhood markets, shopping, and historic sites. Lunch and dinner are on your own. We return to Il Borghetto in the evening. Breakfast included; lunch and dinner on your own.
Day Eight. Thurday, April 23. Workshop day.
Another workshop day to continue working on our purses. We will once again break for lunch and then work until our wine tasting and tour of the vineyards concluding with dinner (breakfast, lunch, and dinner included).
Day Nine. Friday, April 24. Travel to Murano.
Today we will leave very early in the morning to travel via private coach to the island of Murano and the city of Venice. We will get settled in our Murano apartments and then have a tour and orientation of this island. We will visit the studios of master glass blowers and shop for beads! Breakfast included; lunch and dinner will be on your own.
Day Ten. Saturday, April 25. Experience Venice.
Today we will travel by water to visit the enchanting city of Venice! We will have a guided tour of the city in the morning and eat lunch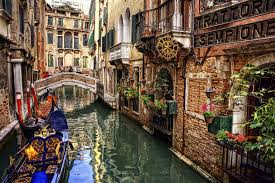 at a local Venetian restaurant off the beaten track. The afternoon and evening are free to explore on your own. Lunch included; breakfast and dinner on your own.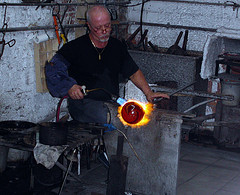 Day Eleven. Sunday, April 26. Murano and Burano.
Today is our last full day in Italy. We will visit the seed bead museum on the island of Murano and then be off to Burano to visit the Lace Museum and stroll the streets to see the beautiful lace making. Breakfast and lunch will be on our own; we will have our Farewell Dinner on Murano (included).
Day Twelve. Monday, April 27. Departure.
Depart for home from the Venice airport.
About your project . . .
Maggie and Sherry will be co-teaching a purse project for this Beadventure. Both will teach different components reflecting their styles of beadwork that you can then combine to make your own individual evening bag.

For inspiration, to the right is a photo of one of Sherry's beautiful handbags. For this workshop, you will receive an evening bag frame (pictured to the right). You will receive instruction by Sherry and Maggie on building components as well as the elements of design in placement to create a one-of-a-kind handbag. You should be familiar with bead embroidery and basic beadweaving stitches (i.e. Peyote, Right Angle Weave, Herringbone, and St. Petersburg).


About our teachers . . .
First, some candid comments by Beadventures' owner: "I remember when I first saw Sherry's work in a leading bead magazine--it literally took my breath away. It was my first introduction to her and as a result, I became fascinated with bead embroidery. I took the first class she ever taught and haven't stopped (I confess, I'm a 'Serafini stalker'). For all these reasons I'm thrilled Sherry is able to join us on a Beadventure and that she will get to experience Italy with Maggie.

"I also remember when I first met Maggie Meister. It was on a Beadventure to Ireland on which we both were participants. She was charming and funny and talented (we won't talk about how she fell asleep at the train station and missed the train—that's for another time!). I am always amazed at how Maggie translates the inspiration of Etruscan art into her beautiful jewelry. It is awe-inspiring.

"A Beadventure with one of them is special—but both of them? Priceless!"– Cheryl Frasca, Beadventures' owner

About Sherry Serafini . . .
"Ever since I can remember, art has been a part of my life. My earliest inspirations came from the treasures in my grandmother's jewelry boxes. The stacks of boxes filled with gems and antique jewelry were fascinating and enticing. My love of jewelry and the arts led to creating beaded body adornment, which combines Native American and Victorian bead weaving techniques with contemporary materials to produce my one-of-a-kind creations." – Sherry Serafini

Sherry lectures and teaches throughout the United States. Her work has been published widely, and she has won numerous awards including People's Choice Bead Dreams 2006, Jurors Merit Award 2006 Bead International, Beadwork Magazine artist of the year 2011, and voted one of the top ten national teachers. Sherry's one-of-a-kind designs have been worn by icon Steven Tyler of Aerosmith and are owned by pro-golfer Michelle Wie, Melissa Etheridge, and hip-hop lead singer Fergie of the Black Eyed Peas. Learn more about Sherry and her work at serafinibeadedjewelry.com.

About Maggie Meister . . .
"The love of ancient history, color and patterns have followed me throughout my life and my designs have come to fruition during the time my family and I lived in Italy. In looking back, beads have always been a part of my life – from playing with Mardi Gras beads or collecting semi-precious stones as a young girl to my love of ancient and ethnic jewelry as I became older. Today seed beads have become the medium I use to translate my sources of inspiration into personal designs for adornment.

When living in Naples, Italy, I was surrounded by ancient history. The fragments of Roman columns, mosaics and frescoes are my inspiration and I am grateful for those "ancient voices". Translating these voices into designs fills my days with joy and wonder and I cherish my "connection" with the past. Teaching and beading are ways for me to share this wonderful experience and bring those voices of the past into the present." -- Maggie Meister

In addition to teaching around the United States, Maggie leads several Beadventures to Italy each year. Her first book, "Classical Elegance," was released in August 2011. Her work is featured in the October 2012 issue of Ornament magazine and is a 2013 "Designer of the Year" for Beadwork Magazine. Learn more about Maggie and her work at her gallery and Amphora Designs.
Trip Details
Cost
4785 Euro (click here for Currency Converter)
Cost is based on sharing a room; single rooms/additional cost may be possible based on availability.

Includes
All lodging
Maggie Meister as tour leader
Meals as noted
Private and local transportation
Guide and entrance fees to sites on the itinerary
Tuition for workshop with Sherry and Maggie and some workshop supplies
Travel insurance (click here for coverage information). If you want to add coverage to include airfare and/or extended travel on your own, Beadventures can advise you of additional cost.
Tips
Does not include
Airfare to and from Italy
Some meals as indicated
Alcohol (except dinners at Villa Giulia)
Some workshop supplies
To Sign Up
Payment Terms
Deposit due with registration form;
Balance due 90 days prior to start of Beadventure (see Terms and Conditions for more information about cancellation/refund policy).
Trip Notes
There is a lot of walking involved, often on uneven surfaces. Please bring good walking shoes. If you have issues with keeping up with a group, please discuss with Beadvenutues so we can decide together if this itinerary can fit your requirements.
Some lodging does not have an elevator and no hotel-provided assistance. Pack so you can handle your own luggage up and down stairs as necessary.
Itinerary is subject to change as new opportunities present themselves!