Italy: Sicilian Charm, Tuscan Countryside
with
Sabine Lippert and Maggie Meister!
April 4 - 19, 2016

Rome ~ Sicily: Siracusa, Taormina ~ Tuscany: Florence ~ Lucca ~ Siena ~ Orvieto

Join Beadventures on a trip to Italy with Sabine Lippert and Maggie Meister. Our travels will take us to Sicily - the ancient land of Arabs, Greeks and the Baroque – and Tuscany – the land of the Etruscans and Renaissance. Taste the food and wine, learn the history of two very different regions of the wonderful country that is Italy. What could be better? Well, beading with Sabine Lippert and Maggie Meister. They have designed two different projects inspired by Isabella d'Este, a patron of the arts during the Renaissance.
Itinerary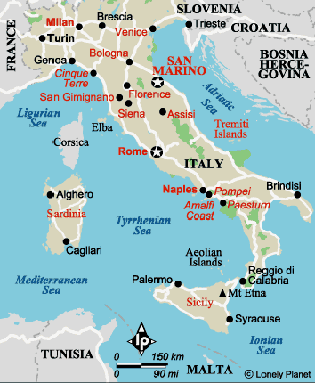 Day 1. Monday, April 4. Arrive in Rome.
Today you will arrive in Rome where your tour escort, Maggie, will meet you at the Hotel Domus Aventina. After settling into your rooms, we will explore the surrounding area of the Aventine hills. The hotel is located in a lovely residential area where it is possible to stroll to the Circus Maximus, the Caracalla Baths, or the wonderful Orange Garden where you can take panoramic photos of this ancient city. It will be an early night as everyone will be tired from the long day of travel.
Meals today will be on your own due to different arrival schedules.
Day 2. Tuesday, April 5. Explore Rome.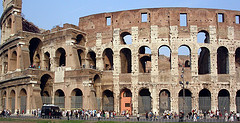 Today is free to explore many of the sites in Rome with suggestions from Maggie. We will have our welcome dinner tonight at a restaurant known for its local cuisine.
Breakfast and dinner included; lunch on your own.
Day 3. Wednesday, April 6. Travel to Sicily.
Today the group travels to where we are met by our bus that will take us to our hotel in Siracusa. We will be staying at a hotel in the ancient part of the city called Ortigia. Siracusa is a window into the ancient history of the Mediterranean and Europe. Its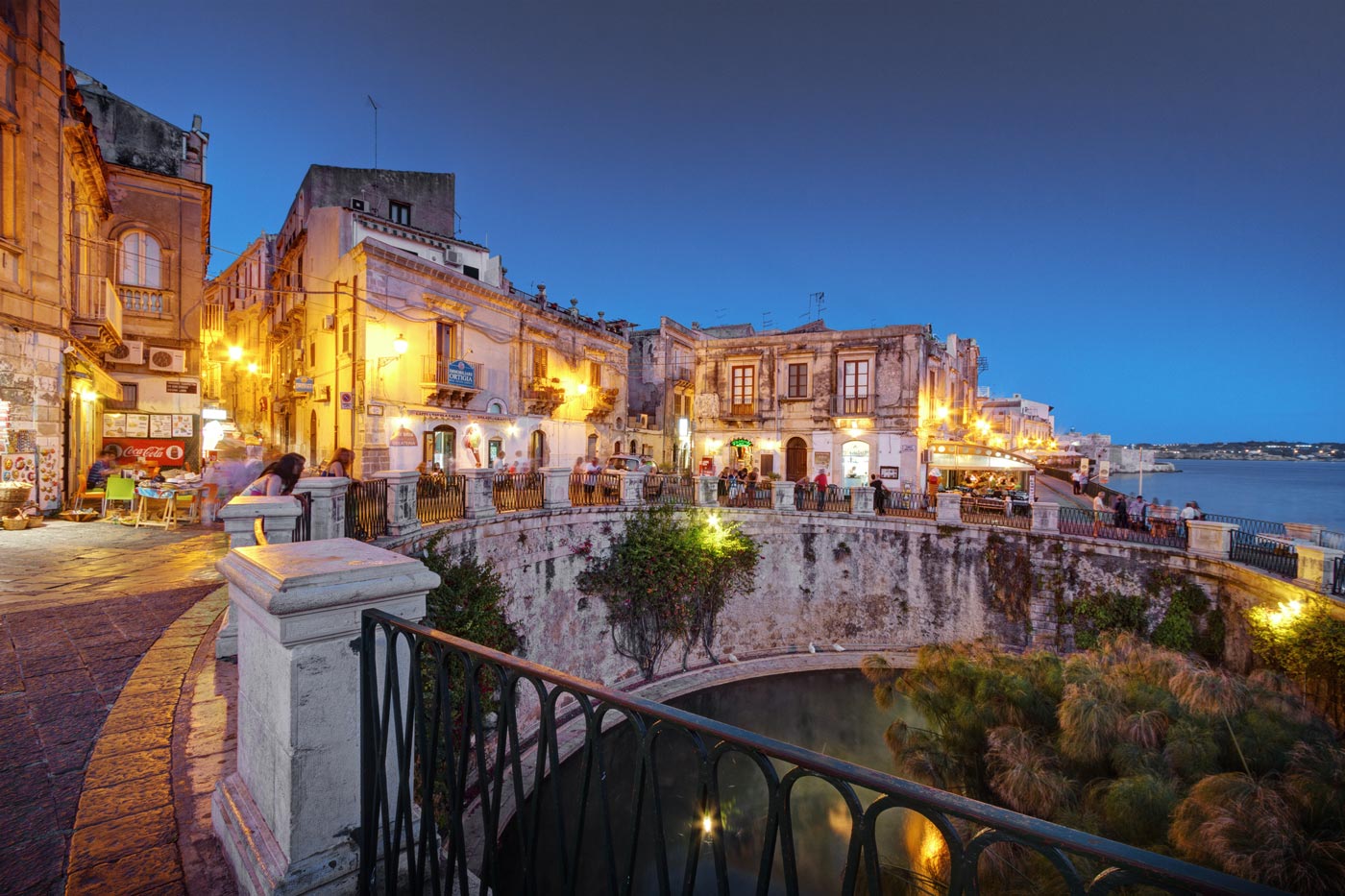 vast archeological site, on the edge of the modern city, is a rare treasure of temples, amphitheaters and an ancient castle. The island of Ortygia, a labyrinth of charming ancient and medieval streets, makes for a delightful holiday of sightseeing and shopping. This was a center of Greek, Byzantine and Judaic civilization.
All meals included.
Day 4. Thursday, April 7. Siracusa.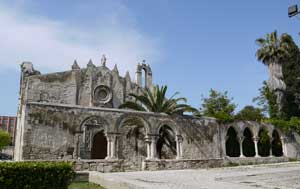 After breakfast is a guided tour of Siracusa and its ancient sites such as the amphitheater within the Archeological Park. The Archaeological Park contains wonders such as the Greek amphitheater, the Dionysius Ear, and the San Giovanni Catacombs. There is free time after the tour for lunch to visit the museum or for shopping. We meet in the evening for a group dinner to review the itinerary for tomorrow.
Breakfast and dinner included; lunch on your own.
Day 5. Friday, April 8. Visit Baroque Towns.
The Baroque towns of Sicily are world-renowned for their beauty. We will be visiting one or two of the towns with a guide and have lunch at one of the local restaurants where Sicilian cuisine is at its best. We will return in the early evening; dinner will be on your own.
Breakfast and lunch included; dinner on your own.
Day 6. Saturday, April 9. Travel to Taormina.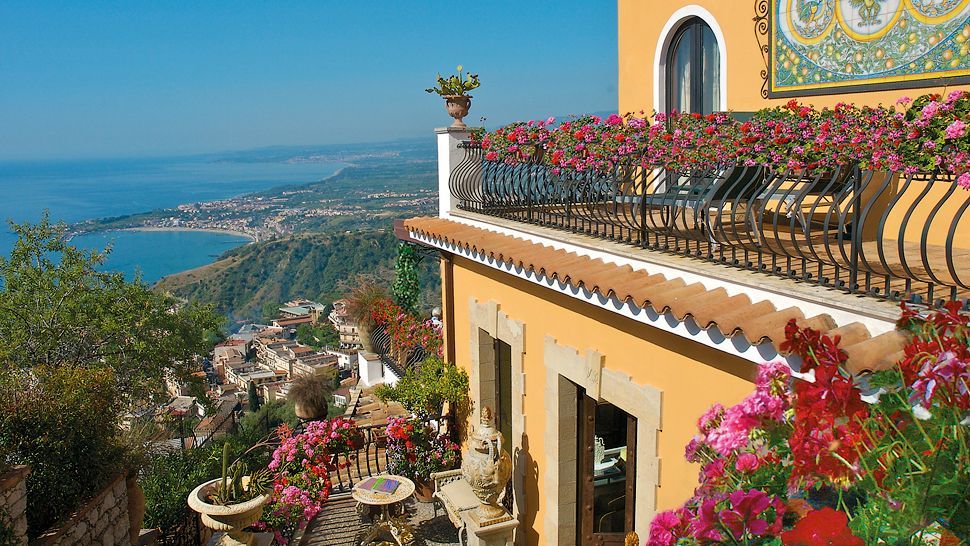 We are off to the town of Taormina, wonderfully perched on the side of a mountain overlooking Mt. Etna and the breathtaking sea. We are staying at Hotel Schuler, located a few steps from the bustling center of Taormina; yet a refuge surrounded by gardens. Taormina is perhaps the most popular town for tourists in all of Sicily. Here is the place to shop—antiques, je welry, and tourist shops abound. A visit to the Greek Amphitheater is a must even if you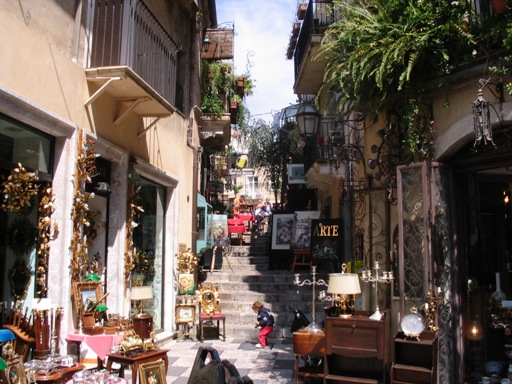 are not a history buff as the views are some of the most beautiful you will see. There will be a wine tasting on the rooftop terrace in the early evening and a group dinner following at a local restaurant.
Breakfast and dinner included; lunch on your own.
Day 7. Sunday, April 10. Workshop.
The workshop with Sabine and Maggie begins today at the hotel. We begin in the morning; break for lunch; return to the workshop for the afternoon.
Breakfast and lunch included; dinner on your own.
Day 8. Monday, April 11. Free Day in Taormina.
Today will be yours to sightsee in Taormina. You may want to arrange an excursion to the top of Mt. Etna or take the cable car down to the seaside—or Maggie will be glad to offer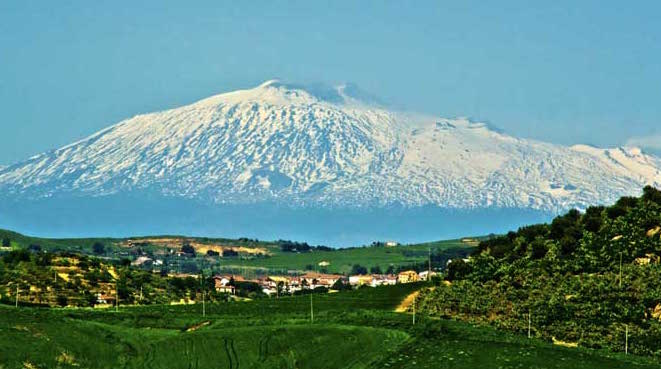 other suggestions.
Breakfast included; lunch and dinner on your own.
Day 9. Tuesday, April 12. Sicilian Wines and Mt. Etna.
We'll spend the day visiting wineries and having lunch on the way to Mt. Etna, Europe's largest volcano. Several past Beadventure travelers took this tour and raved about it—so we're making sure the entire group enjoys it! All meals included.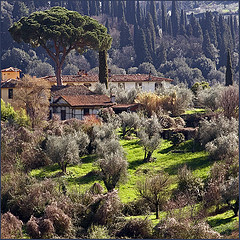 Day 10. Wednesday, April 13. Depart for Tuscany.
Today we will travel to Florence and Il Borghetto, a family-run country inn that produces award-winning wine and olive oil. It is set on top of the hill overlooking the Tuscan valley and it's hard to believe that we are only 15 minutes outside of Florence. Depending on our arrival time, we will continue our workshop at the inn with dinner following.
Breakfast and dinner included; lunch on your own
Day 11. Thursday, April 14. Tour Florence.
We meet our private coach after breakfast and join our guide, Leonardo, for a tour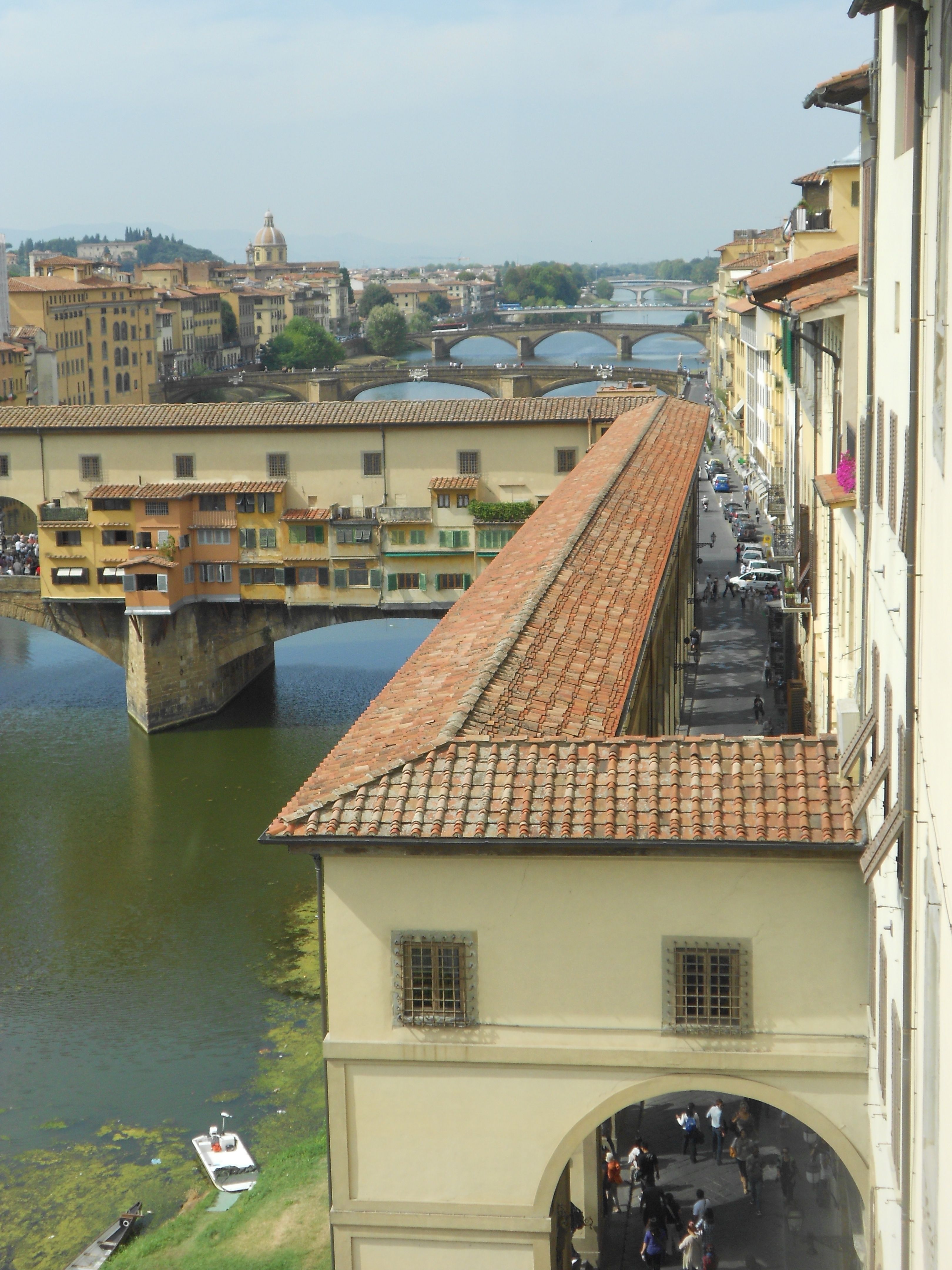 (approximately 4 hours) of this beautiful Renaissance city. After the tour, there is free time for the rest of the day to experience Florence and take in some of the many, many sites—such as the small, but worthwhile, fashion exhibit at the Pitti Palace. We meet later in the evening to return to Il Borghetto.
Breakfast included; lunch and dinner on your own.
Day 12. Friday, April 15. Visit to Lucca.
Our guide Leonardo will give us a full day tour of this ancient city. Lucca was founded by the Etruscans and became a Roman colony in 180 BC. The rectangular grid of its historical center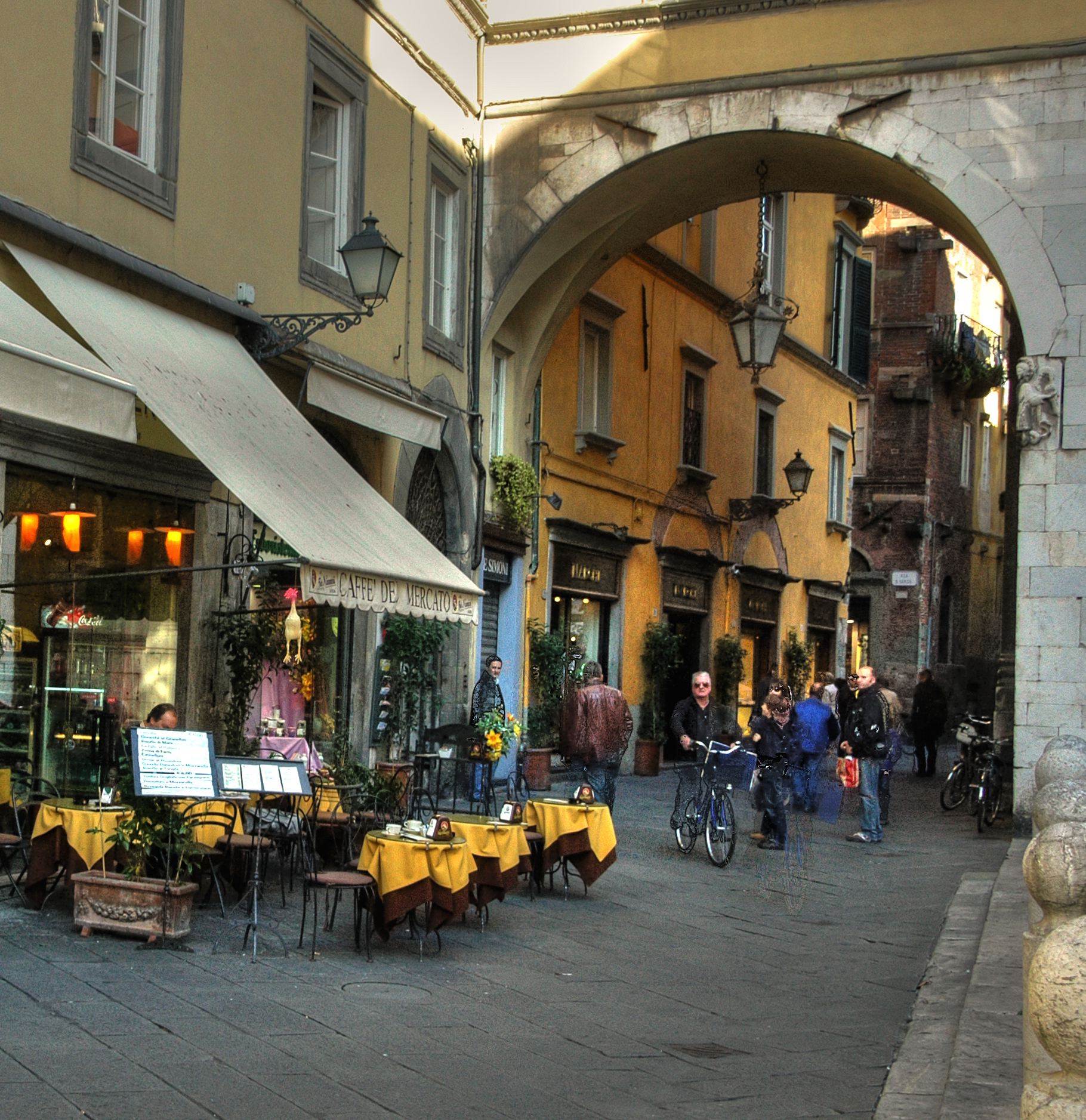 preserves the Roman street plan and the walls around the old town have remained intact as the city expanded and modernized, unusual for cities in the region. As the walls lost their military importance, they became a pedestrian promenade, which encircles the old town (although they were used for a number of years in the 20th century for racing cars!) We return to Il Borghetto for dinner.
All meals included.
Day 13. Saturday, April 16. The Palio of Siena.
This tour is one of Maggie's favorites! We leave by private coach after breakfast to drive to the hilltop town of Siena where we will meet author Dario Castagno for a unique presentation on the Palio and a tour of his contrada. The Palio is not just a horse race but also a cultural phenomenon. After lunch at a lovely local restaurant, there is free time to explore the city. We will meet up in the late afternoon to return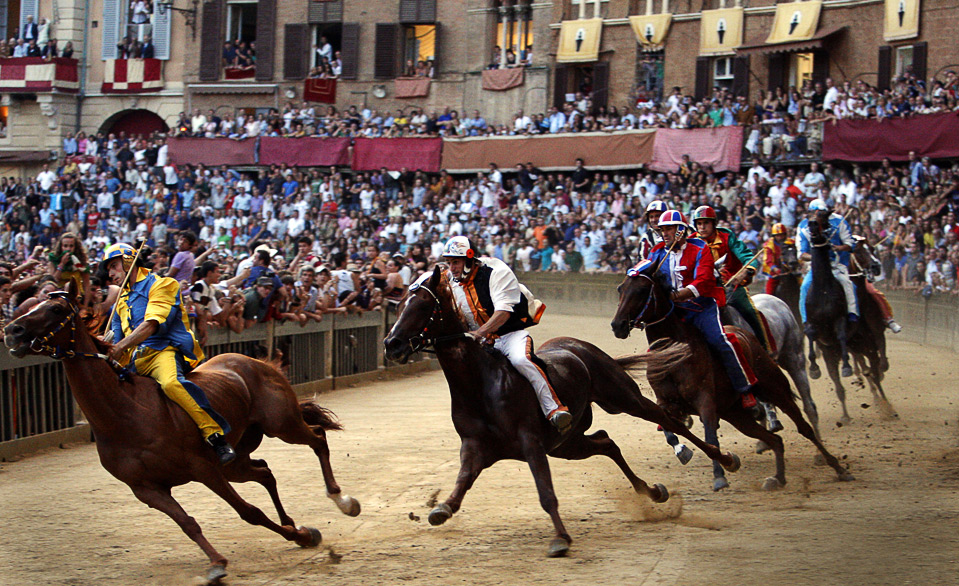 to Il Borghetto for a light dinner.
All meals included.
Day 14. Sunday, April 17. Workshop.
Sunday is a quiet family day in all of Italy and perfect for our workshop. Following our workshop, we will have a wine tasting and dinner.
All meals included.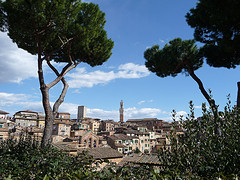 Day 15. Monday, April 18. Orvieto and Rome.
Today we will travel back to Rome where we will spend the night at the Hilton Garden Inn at Rome's airport, which will be convenient for departures the following day. Should time allow, you're welcome to further explore Rome on your own.
Breakfast included; lunch and dinner on your own.
Day 16. Tuesday, April 19. Departure.
Today you'll depart for home (the hotel has a shuttle to the airport).
All meals on your own.
About the projects . . .
Sabine and Maggie each will conduct a workshop of a project inspired by this Beadventure. This inspiration comes from Isabella d'Este who was the Marchioness of Mantua, Italy from 1490-1519. She is widely recognized as the "First Lady of the Renaissance" and is famous for her patronage of the arts, literature, and music during this period.

About Sabine Lippert, Bead Artist . . .
After doing all kinds of crafting and needlework, Sabine started beading in 2007. Two years later, she published her first beading book in Germany, and in 2012, the first book in the United States, "Sabine Lippert's Beaded Fantasies." She has been published in several magazines in Germany and the States.

In 2011, she gave up her job as a physician and became a full-time bead artist. Since then, she is teaching classes in Germany, different European countries, and the United States. Her work is not based on a particular technique, she is more design orientated, using Peyote, Brick, Right Angle Weave, and Netting--whatever is required to create a certain shape or style. Learn more about Sabine and her work at Try to Bead.

About Maggie Meister, Bead Artist & Beadventure's Tour Guide Extraordinaire . . .
Maggie Meister began beading after "coveting" a pair of earrings worn by her son's teacher. When she learned that the teacher had made them after taking a class, Maggie signed up for a bead class at the Shepherdess and never looked back. She spent the next four years in the Seattle area, studying with the wonderful teachers at BEADS AND BEYOND in Bellevue, Washington and then began teaching and working at the shop.

A move to Naples, Italy in 1998 changed her life forever and in ways she never could have imagined. The rich lively culture of the Neapolitan people and the ancient mosaics, frescoes, and jewelry designs from Pompeii and the Vesuvius area are a major source of inspiration for her designs. In addition, she has studied at the Mosaic Art School in Ravenna, Italy under Luciana Notturni and learned the ancient traditional methods of creating mosaics. This has added to her ability to create beadwork translated from the designs of frescoes and mosaics seen on the floors and walls of abbeys, monasteries and ruins. Sculptural reflections from the images she loves are translated into jewelry using seed beads with a variety of stitches.

Maggie has taught and continues to teach workshops nationally and internationally in Turkey, Germany and Italy. Her work has been shown in London, Milan, Naples, and has been featured in BEADWORK Magazine, BEAD & BUTTON Magazine, Masters Beadweaving, edited by Carol Wilcox Wells, Lark Books. She completed a book, CLASSICAL ELEGANCE, for Lark Books as part of their Master Beadweaving Series. Learn more about Maggie and her work at her gallery and Amphora Designs.

Maggie's Project:
Taking inspiration from Isabella D'Este I found a lovely painting in which around her waist there was a chain hanging with a beautiful vessel called a pomander. This served as the source of inspiration for my project. A pomander, from French pomme d'ambre, i.e. apple of amber, is a ball made of perfumes, such as ambergris (whence the name), musk, or civet. The vessels which contained the pomanders were hung from a neck-chain or belt, or attached to the girdle, and were usually perforated in a variety of openwork techniques, and made of gold or silver in order to carry perfumes or talismans. The vessel for this project combines three stitches: RAW, peyote and the wonderful new Hubble stitch. The vessel opens to hold a treasure.
Trip Cost
6,350 Euro (click here for currency converter)
Single supplement: 1540 Euro (based on availability; if not available all nights, will adjust cost accordingly)
Includes:
All 15 nights of lodging (2 in Rome; 7 in Sicily; 6 in Tuscany; 1 at Rome airport)
Travel insurance ( coverage information details; contact Beadventures if you are interested in increasing coverage to include airfare or extended travel)
75% of meals
All ground transportation
Transportation from Rome to Sicily
Transportation from Sicily to Rome
All ground transportation
Private guides
Entrance fees as noted in itinerary
Tuition and kits for two workshops
Does not include:
Airfare to and from Italy
25% of meals
Alcohol (unless noted in itinerary i.e. wine tastings)
Trip Notes
There is a lot of walking on a Beadventure to Italy so bring comfortable walking shoes that are good on uneven surfaces (such as cobblestones).
It may be necessary for you to handle your luggage up and down stairs, as some accommodations may not have an elevator (so pack accordingly!).