Northern Italy
with Maggie Meister & Heather Kingsley-Heath
October 9 - 21, 2017
Venice ~ Murano ~ Ravenna ~ Ferrara ~ Parma ~ Canossa ~ Bologna
A note from Maggie about this Beadventure . . .
"I initially developed this trip based on my love of Ravenna and its mosaics. My research of the region took me further into the Emilia Romagna region in which I discovered so much more about its history, cuisine, and culture. The group so enjoyed our Beadventure to this region earlier this year, we decided to again offer it. During our Beadventure we will start out in Venice, then visit the cities of Ravenna (a UNESCO Heritage Site), Bologna (home to the oldest university in Western Europe), Modena, and the Parma region, world-renowned for its Parma ham, parmesan cheese, and balsamic vinegar to name just a few foods.

And to make it even more special, Heather Kingsley-Heath, a gifted and charming bead artist from England, will teach a Venetian-inspired project!"

I hope you will join me on this new itinerary as we experience together the beautiful Emilia Romagna region in Northern Italy."
Itinerary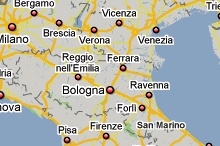 Day 1. Tuesday October 9. Arrive in Venice.
Today you'll fly into the Venice Marco Polo Airport (VCE). From the airport you'll take a water taxi to Murano to our conveniently located, new contemporary hotel where Maggie will be waiting to greet you upon arrival. We will meet up in early evening during which Maggie will give you an overview of the island and itinerary, and Heather will talk about the group's project. Because everyone will be tired from travelling, dinner will be on your own.

Day 2. Wednesday, October 10. Explore Murano/Workshop.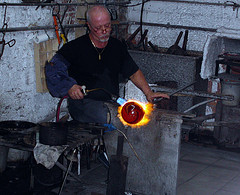 The morning is open to exploring Murano's historical spots, glass museum, and of course, shopping. In the afternoon, we will gather to begin our workshop; in the evening we will have our welcome dinner.
Meals included: Breakfast, dinner.

Day 3. Thursday, October 11. Venice.
In the morning, we will take the Vaporetto (water taxi) to Venice to meet our wonderful guide Mariangela, who also is a great storyteller, for our tour. In addition to learning about the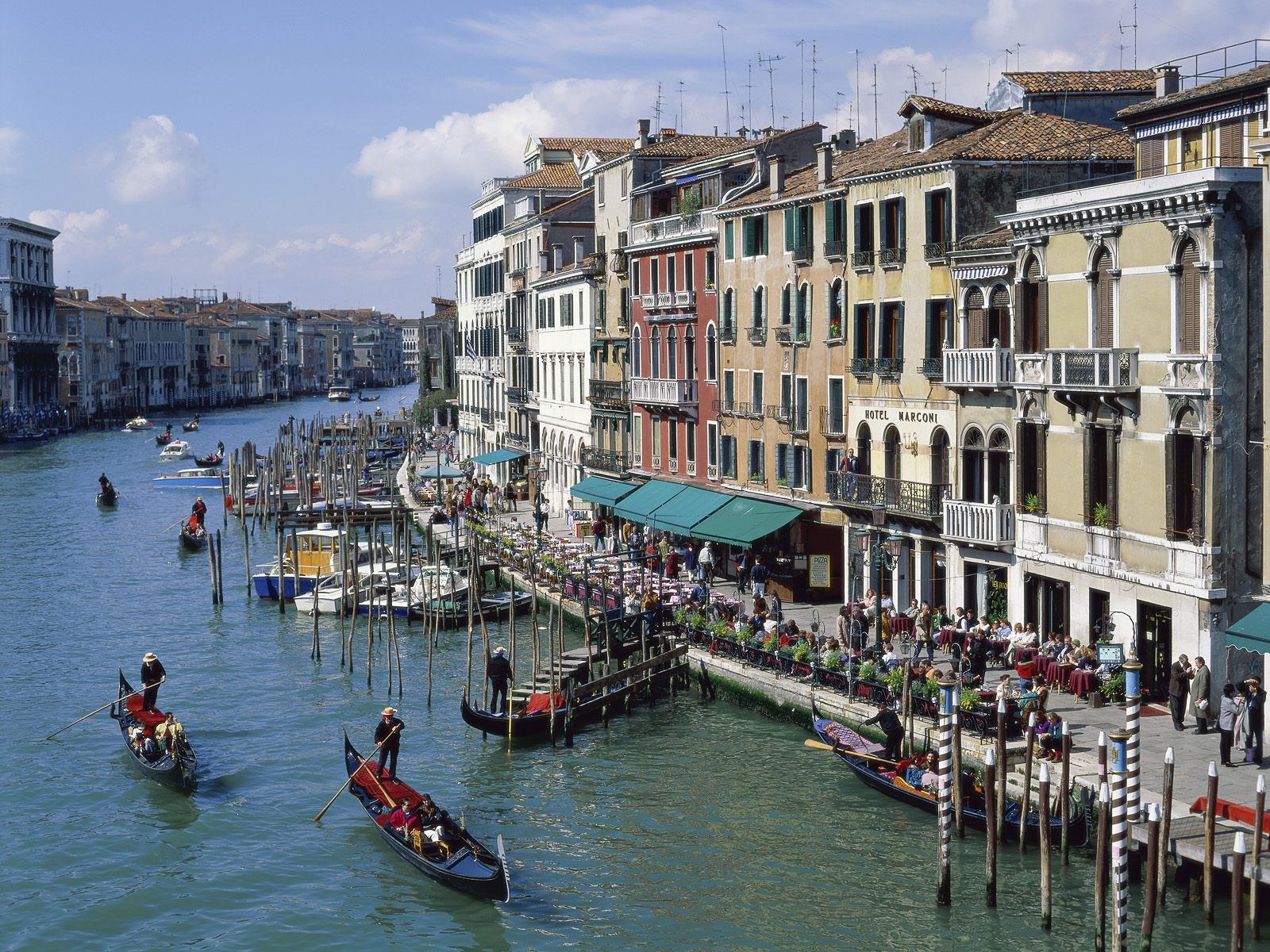 Venetian history and culture, Maggie and Mariangela are working on places to visit tailored to our interests, such as Carnivale costumes and mask-making. In the afternoon, we will have lunch (included) and the rest of the day will be yours to further explore Venice on your own.
Meals included: Breakfast, lunch.

Day 4. Friday, October 12. Workshop.
We will continue with our workshop in the morning; the afternoon will be free to further tour Murano, return to Venice, or see other sites such as Burano, known for its lace-making.
Meals included: Breakfast, lunch.

Day 5. Saturday, October 13. Travel to Ravenna.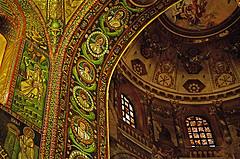 Today we will drive to Ravenna, located in the Emilia Romagna region and one of Maggie's favorite cities in Italy. Ravenna is known for its well-preserved late Roman and Byzantine architecture, and has eight UNESCO world heritage sites. Ravenna has beautiful architecture, world-renown mosaics, shopping, and is very easy to get around. We will get settled into our rooms, which will be followed by an orientation to the city by Maggie. You'll then have some time to check out Ravenna before dinner at one of the local restaurants.
Meals included: Breakfast, dinner.

Day 6. Sunday, October 14. Tour Ferrara.
After breakfast, we will travel to Ferrara where we will meet our guide for a walking tour of the city's historic section (Ferrara has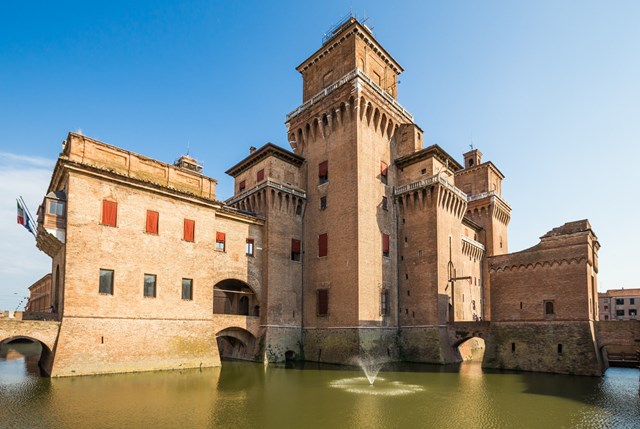 been compared to Florence but on a smaller scale with fewer tourists!). The town has broad streets and numerous palaces dating from the 14th and 15th centuries, when it hosted the court of the House of Este. For its beauty and cultural importance, it has been qualified by UNESCO as a World Heritage Site. Following our tour, we will have a group lunch (included) and the afternoon will be yours to further explore Ferrara. Sunday is usually a great small market day in many towns. In the late afternoon, we will return to our hotel in Ravenna.
Meals included: Breakfast, lunch.

Day 7. Monday, October 15. Experience Ravenna.
In the morning, we will have a tour of Ravenna with our guide Manuela, a well-known mosaic historian. We will visit many of the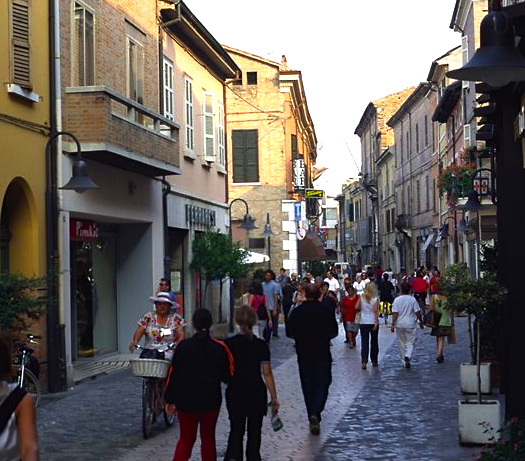 places that make Ravenna a UNESCO World Heritage site. The afternoon will be free to further explore Ravenna (including shopping--Ravenna has some wonderful opportunities, whether it is for souvenir gifts, great clothes, linens, or shoes, to name a few things!).
Meals included: Breakfast

Day 8. Tuesday, October 16. Sightsee in Bologna.
This unique city is home to the first university in the world and has a very large historical center. It has been described as "fusing haughty elegance with down-to-earth grit in one beautifully colonnaded medieval grid. On one side Bologna is hi-tech, located in the super-rich Po valley with some of the nation's finest restaurants and trattorias (Bolognese sauce was first created here). On the other is a politically edgy city that hosts the world's oldest university and is famous for its graffiti-embellished piazzas."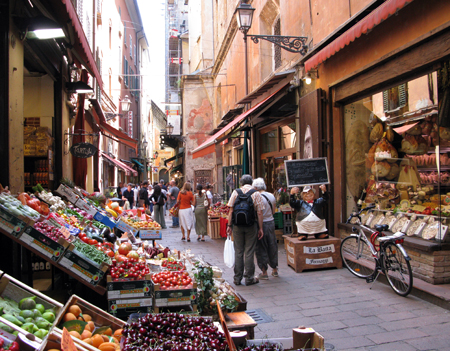 We will travel to and from Bologna by train. Once we arrive in the morning, we will have a tour with our fabulous guide Paola in which she will share some of this intriguing city's sites and have lunch at a local restaurant to sample Bolognese cuisine. Cuisine in the Emilia Romagna area is very different from the other regions in Italy—and the food markets are great! The afternoon is free to explore; Maggie will share ideas about some optional things you might do, such as a vinegar tasting (remember, we are in the heart of balsamic vinegars!).
Meals included: Breakfast, lunch, dinner.

Day 9. Wednesday, October 17: Travel to the Parma Countryside.
Today we will drive about 3 hours to the final home for our Beadventure, Antica Corte Pallavacina, a beautiful family-run historical castle (part of the Castella di Ducati castles in the Po Valley region). After getting settled in our rooms, we will have a tour of the castle and its underground cellars where Chef Massimo Spigaroli ages his world-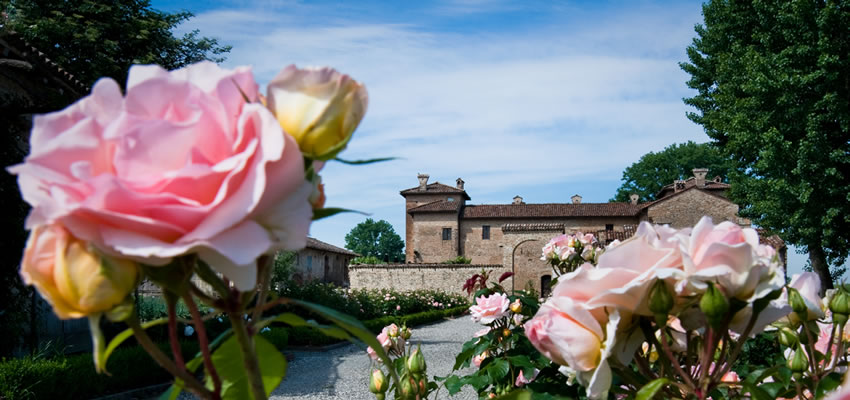 renowned culatello--one of the most prized salumi in Italy (mentions of this delicacy date back to the 15th century). Chef Spigaroli's cellars make culatello for the rich and famous—from world renown fashion designers to political leaders, such as Prince Charles. We also will learn about his production of Parmesan Cheese. Optional cooking classes also are available during our stay.
Meals included: Breakfast, dinner.

Day 10 & 11. Thursday, October 18 & Friday, October 19. Workshop.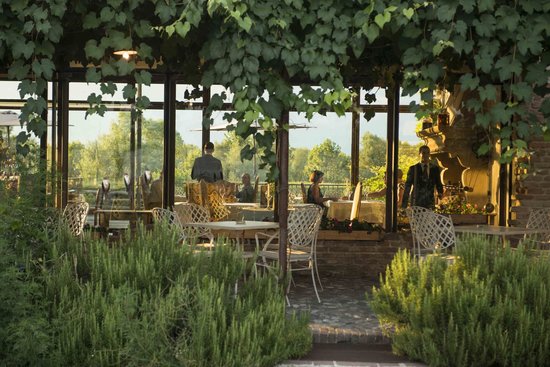 Antica Corte Pallavacina is the perfect setting to continue with our full day workshop on the patio under the trellis covered with grapevines (weather permitting). For a break, you can consider a stroll along the Po River.
Meals included: Breakfast, lunch, dinner.
Day 12. Saturday, October 20. Workshop/Tour of Castles.
We can continue to bead or for those interested, we can do a driving tour of castles located nearby. Our farewell dinner will be at Chef Spigaroli's Michelin-star restaurant on the premises—an experience not to be missed!
Meals included: Breakfast, lunch, dinner.
Day 13. Sunday, October 21. Return to Venice.
We'll depart late morning for our drive back to Venice, where we will stay at a hotel near the airport, which will facilitate tomorrow's departures.
Meals included: Breakfast, dinner
Day 14. Monday, October 22. Depart.
All good things must come to an end. Today you'll depart for home or further travels.
Note: The itinerary may be tweaked as new opportunities present themselves--be assured any change will result in an even better experience!
About Heather's Project . . .
Heather is working on a project inspired by Venice Carnival costumes that will be special for this Beadventure . . . check back for details!

About Heather Kingsley-Heath . . .
Heather is an English beadwork artist who teaches nationally and internationally. She teaches at Milwaukee, Wisconsin's Bead&Button Show; Beader's Best in Hamburg, Germany; the UK's Big Bead Show; and Das Perlament in Cologne, Germany. She is the current UK Ambassador for National Beading Week.

Heather's love of beads and color is infectious and she has inspired and encouraged many budding designers. Her beaded jewelry is delicate, richly detailed and infinitely wearable. With designs inspired by history, heritage, vintage and treasure, her work explores the relationships between wearer and object. Heather is also known for her more experimental figurative and sculptural pieces which combine a huge range of seed beading techniques with magical wizardry to create three dimensional pieces inspired by nature and her English garden. To learn more about Heather and her work, visit her website.

Trip Details
Trip Cost
Estimated at 4950 Euros (click here for currency converter)
Single supplement (based on availability) estimated at 1500 Euros
(The budget currently is being finalized; let us know if you're interested in this trip and we'll send you an email to let you know when the final cost is confirmed)
Payment Terms
Trip Cost Includes:
All lodging
About 75% of meals

Ground transportation for the itinerary's activities

Private guides

Entrance fees to sites on the itinerary

Workshop with Heather

Workshop supplies
Trip Cost Does Not Include:
Airfare to and from Italy
Trip insurance (you will need to provide verification that you have purchased trip insurance at the time of final payment)
Supplies for workshop
About 25% of meals
Alcoholic beverages

Trip Insurance
To protect the investment you are making in your planned travel, you are required to provide Beadventures with confirmation that you have purchased trip insurance when you send in your final payment. Beadventures highly recommends TravelEx based on its excellent customer service. Click here for information about their coverage options.

Trip Notes . . .
Fitness level
There is a great deal of walking on this trip, much of it up and down hills, on uneven cobblestone streets, as well as stairs as most places do not have elevators. As a result, this trip is not for people who have difficulty walking or other mobility issues.
Supplies for Maggie's Workshop
Bring your customary supplies, bead mat, and a battery powered task light.